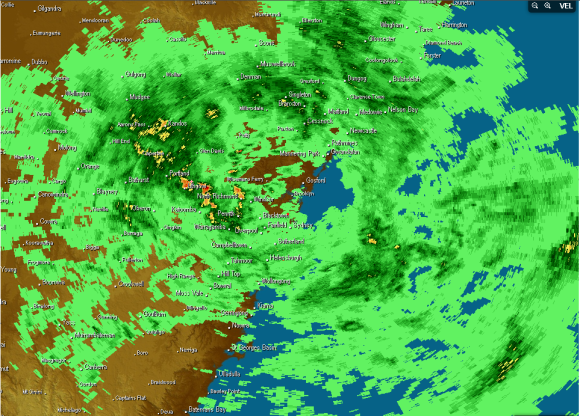 Rain is finally falling from this long awaited and much needed rainfall event. There are pockets amongst this rain band of moderate to heavy rainfall and it seems models predict more substantial falls by late Sydney evening. Falls of 50mm are not out of the question. in some suburbs given the model predictions. It seems other areas in NSW may even receive heavier rainfall with falls between 50 to 100mm overall and some of these heavier patchy falls may be in regions affected by severe drought.
The drought situation across NSW is critical with some farmers down to their final stock feed. Price of feed has increased dramatically due to demand. There are hints rain may also occur in southwest Queensland from rainfall events in the near future.
Dam Capacity in the Sydney catchments Warragamba Dam is sitting at 84.5% as of 11th February so there is no shortage of domestic water for Sydney from the previous year's consistent rainfall that filled capacity to near 100% on two occasions. The rise in the dam wall construction project by 5 metres completed in 2002 would have added a substantial amount of storage capacity. And of course there are plans to raise the level by 23 metres in the next project if it goes ahead.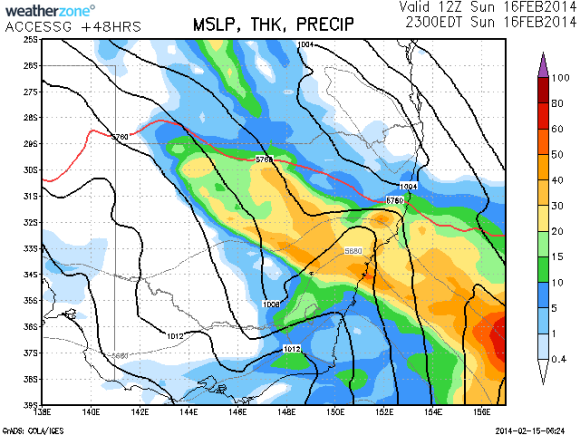 Related Terms: