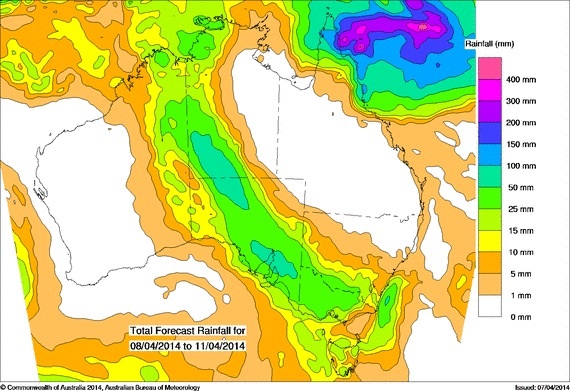 Much needed rain is anticipated across region of South Australia, then western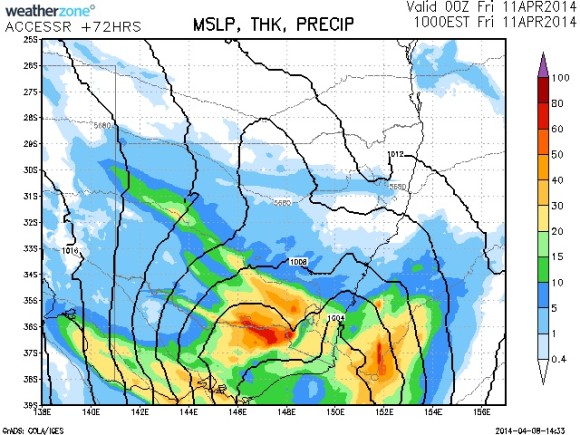 Victoria and finally southern NSW by the 11th April 2014. This rain event is in response to a north west cloud band streaming across from northwestern Australia. As these north west cloud bands encounter cooler air aloft, and increased moisture at ground level, this enhances the chances of rainfall.
Farmers in those regions will be waiting eagerly for this system to help ease the drought after watching for about month or more prior other regions in eastern parts of Australia experience drought breaking or at least reasonable falls of rain.
Related Terms: