A significant cold air mass has enveloped vast areas of the United State of America and the resulting snowfalls that have fallen are truly remarkable.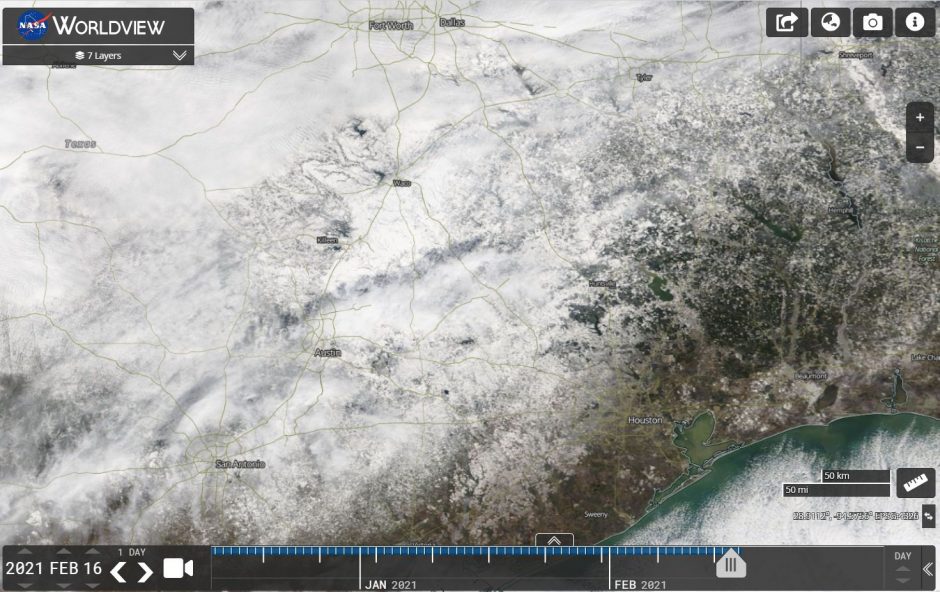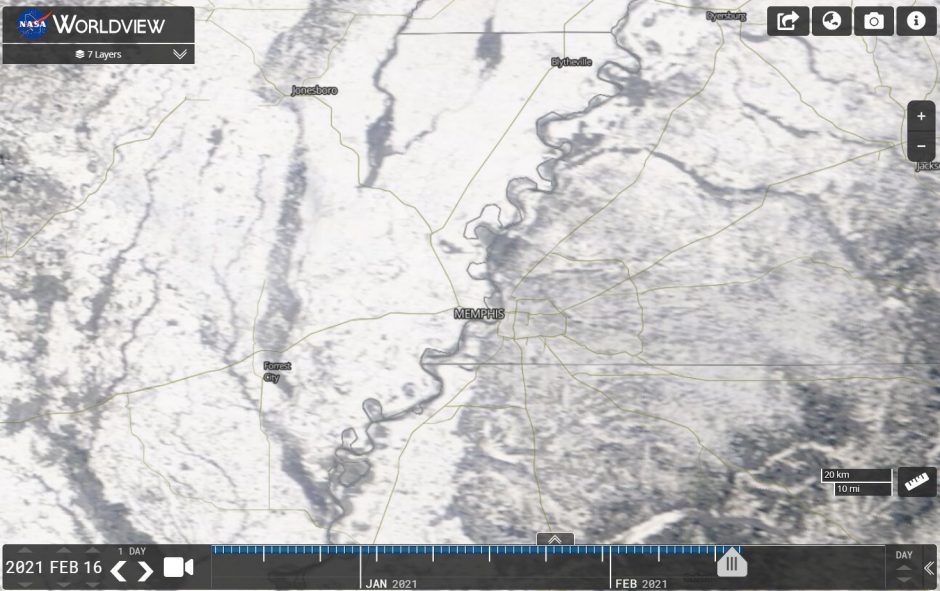 The satellite images taken from NASA Worldview (16/2/2021) shows the extent of the bitter winter cold snap impacting vast areas of the United States and indeed much of the North American continent. The snow storms have impacted vast areas and images show snow on the ground in places such as New Mexico, large areas of Texas, with snow falls as far south as San Antonio and Houston in Southern Texas, Mississippi, Alabama, Georgia and even reaching into northern Florida (The Panhandle).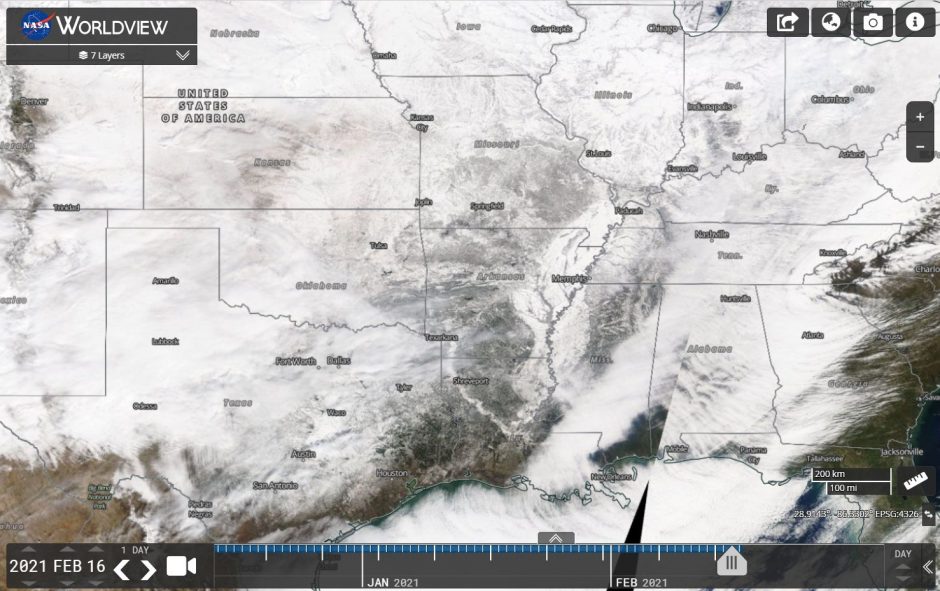 The images show the east coast north to approximately Virginia being spared of this snow storm.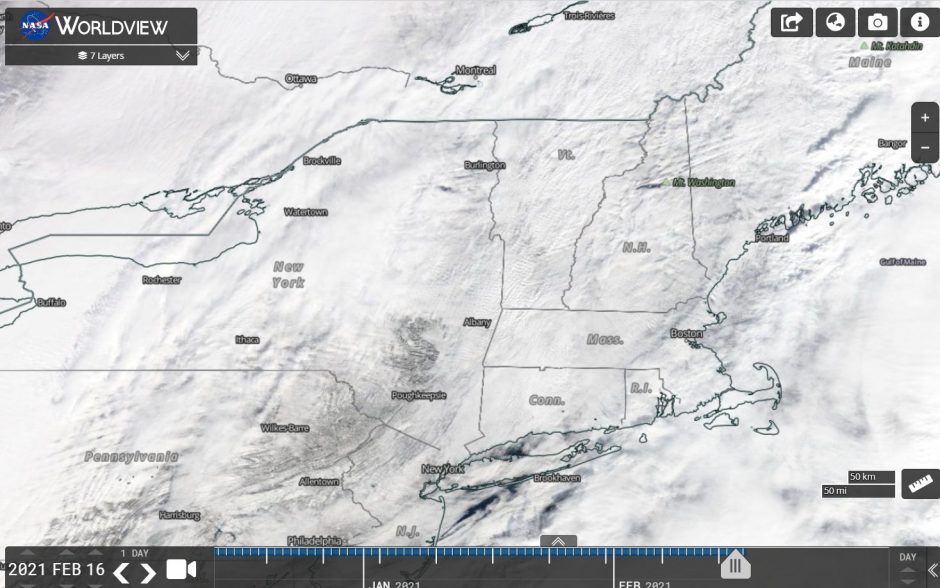 Heavy snows have impacted the north east including New York and Boston and ice can be seen forming in parts of the Great Lakes region near Chicago (Illinois) from the cold.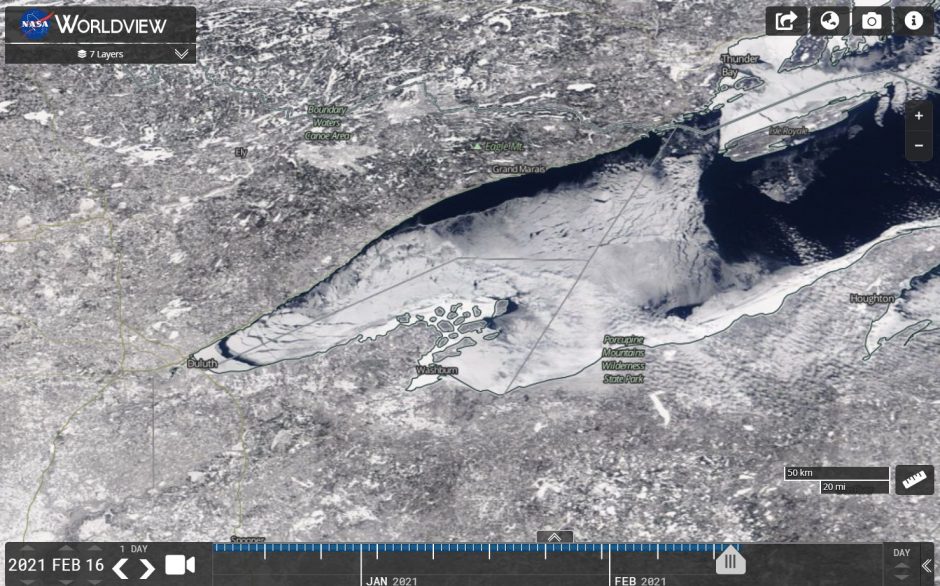 The Midwest is heavily impacted and heavy snowfalls have also impacted the Sierra Nevada mountains of California. There is even recent snow around the Las Vegas region of Nevada which is an arid region.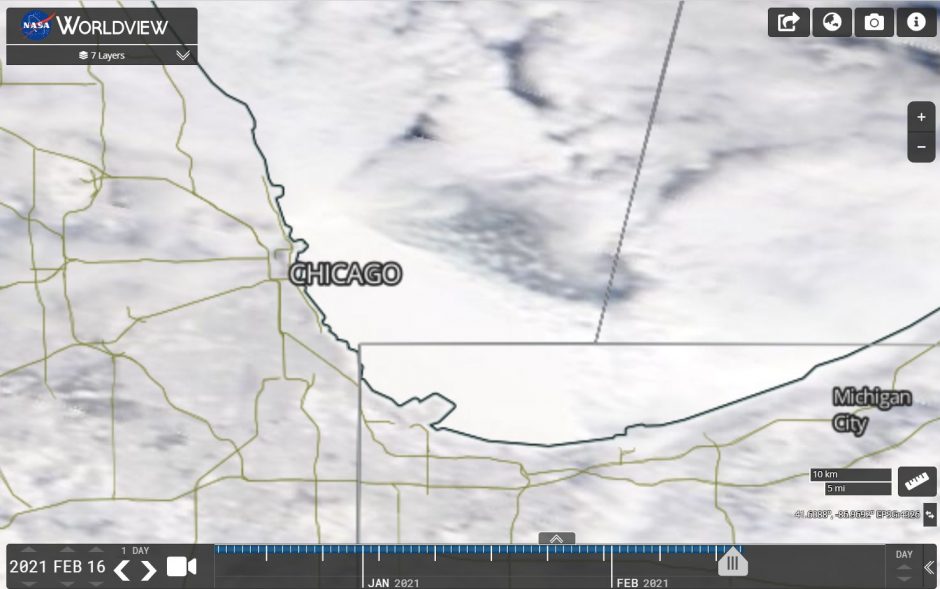 Winter snow storms are common across much of the country each year in winter but this event is unusually extensive and impacting vast populations and major cities right across the country.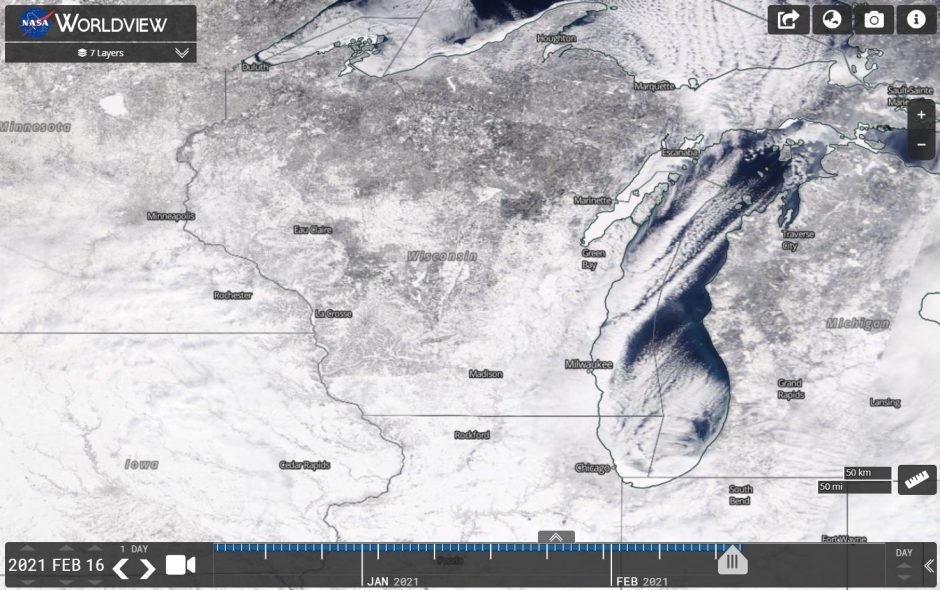 According to the Weather Prediction Centre (NOAA) for the 17 February 2021, more than 100 million residents were placed under winter watch warnings for the day.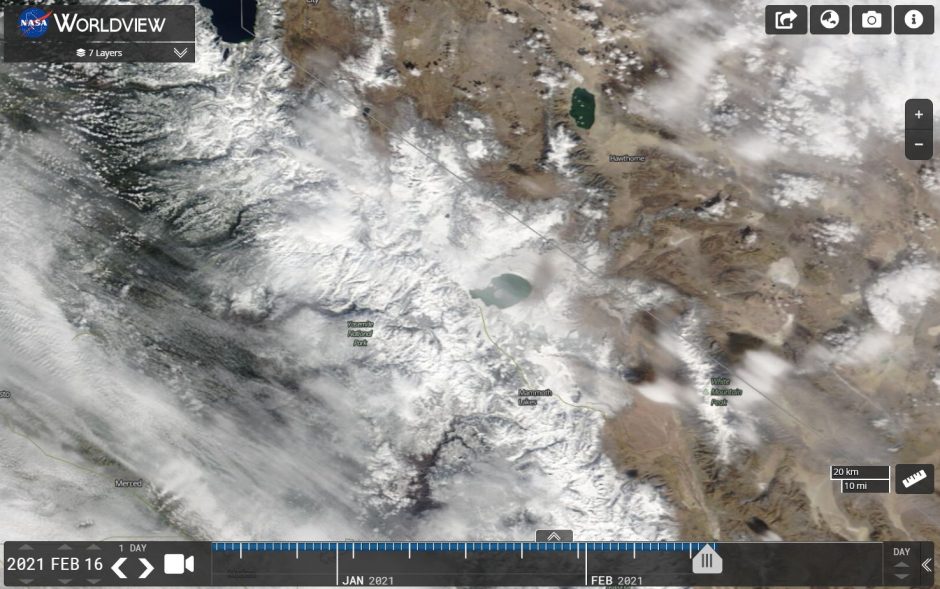 As an example of how cold it has been, on the 15/2/2021, the coldest location in the United States was minus 46F (Approximately minus 50.8C) at Ely - Minnesota and the coldest location on the 16/2/2021 was minus 38F (Approximately Minus 36.4C) at Seagull Lake - Minnesota.
This event is too vast to examine temperature records at any specific location.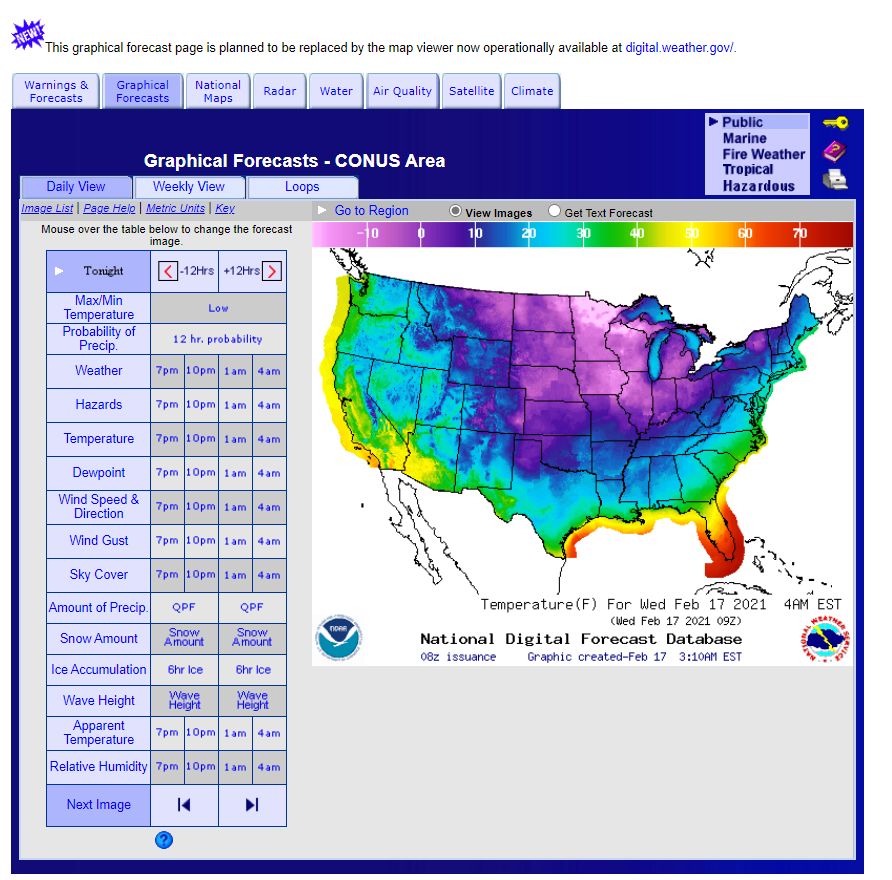 A reasonable guide on the maximum and minimum temperatures for the 17/2/21 has been generated on the National Weather Service site - Graphical forecasts "Temperatures plot". One is generated for 4 am and one is generated for 1 pm and both show the Midwest and northern areas bearing the brunt of the cold. Generally, only Florida and the south west (Southern California and coastal areas) are escaping the winter blast and its deadly impact.