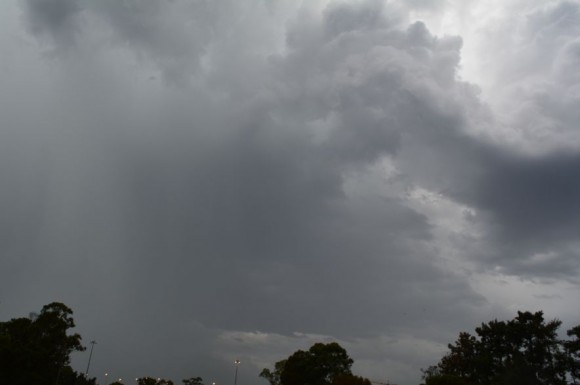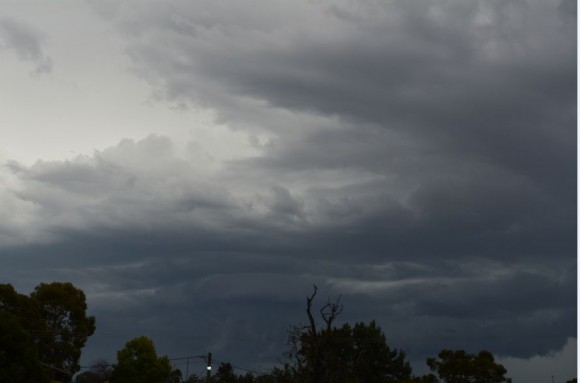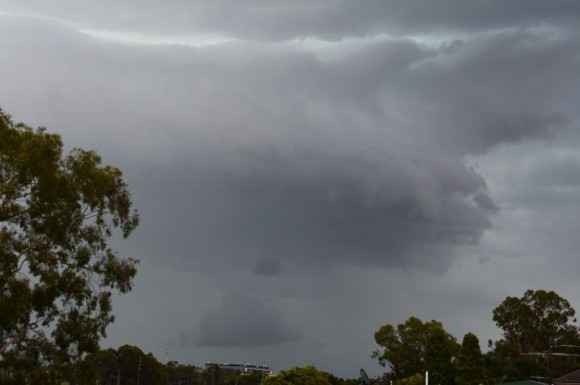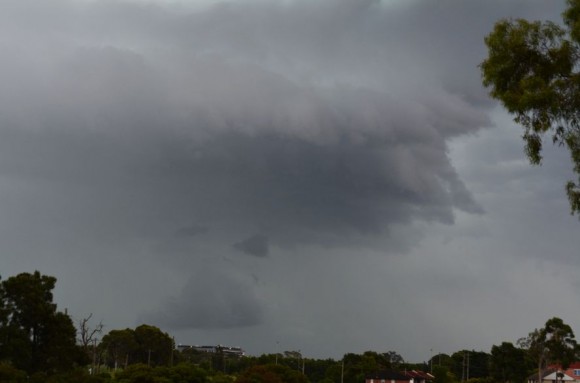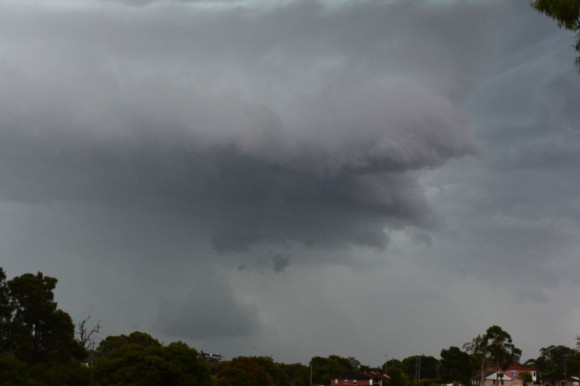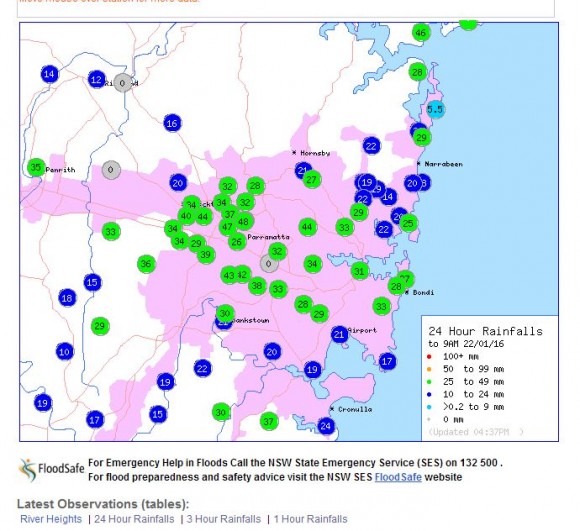 Following two to three hot days across New South Wales including Western Sydney in which temperatures have soared to 38C or higher, Thursday afternoon, a band of rain and storms swept across areas of eastern New South Wales.
Storms developed around Canberra, Yass and Young earlier before sweeping into Sydney late afternoon.
Some of the storms were significant in nature producing significant wind gusts and occasionally heavy bursts of rain. Some of the more significant events for the day include:-
Canberra
Following a maximum temperature of 33.5C at 12.30 pm, a thunderstorm passing over Canberra produced 3 wind gusts of 104 km / hour at 3.40 pm, 3.48 pm and 3.49 pm. This was accompanied by heavy rain fall in which 15.6 mm fell in 8 minutes between 3.40 pm and 3.48 pm. Eventually the storm produced 21 mm to 4 pm and an eventual total of 26 mm.
Young
At Young (Central West New South Wales), 46.6 mm of rain fell from another storm cell including 14.6 mm between 3.44 pm and 4 pm. By 4.22 pm, this had risen to 38 mm. It is likely that some form of local flash flooding would have occurred in this area from such heavy rain. The storm was over by 4.30 pm. The amount is 45 mm in 46 minutes or just under 1 mm per minute.
Penrith
After reaching 39.9C at 3.30 pm, a thunderstorm produced a peak wind gust to 65 km/h with storms moving through between 6.30 pm and 7.30 pm. Up to 33.8 mm of rain fell.
Sydney Olympic Park
A peak wind gust of 76 km/h occurred from a storm between 6.12 pm and 6.22 pm with 31.4 mm of rain falling.
Sydney storms
A small localised storm formed over Seven Hills and I was able to watch it develop overhead where I was at Rotary Park (Rowley Street). While there was no hail, rain drops were sizeable. Rainfall made it difficult to take photos of the base as it passed further east. The storm was short lived but another storm developed further west which became the main event for much of Sydney.
I managed to take photos of the base just before it passed over (Images attached). The event produced some sizeable rainfall totals from 34 mm to 48 mm around Blacktown, Toongabbie and Wentworthville. Some lightning was observed but the amount was not significant.
Separate storm cells also impacted much of the Illawarra where totals reached 50 mm including 56 mm at Dapto and Port Kembla. Another cell impacted the Central Coast around Gosford where as much as 45 mm fell and Woy Woy where 62 mm fell being the heaviest total.
Friday 22 January, more storms were forecast for Sydney although only a rain band was observed through Auburn where I work and Blacktown where I live.
Further north some storm and rain activity is occurring. There has been widespread rainfall across much of New South Wales for Friday including 30 mm around Oberon to 7 pm 22/1/16, 33 mm at Broke and 56 mm at Craven (Hunter Valley / Lower North Coast) during the same period.
Adelaide (Addendum)
There are reports of a storm impacting parts of Adelaide during Friday afternoon and producing rainfall of 35 mm including reports of hail. A review of the weather stations of Adelaide shows 35 mm falling at 1 location being Scotch College and 29 mm at nearby Hawthorne. A weather station at Kent Town has recorded a wind gust to 61 km/h at 2.33 pm and again at 2.38 pm consistent with a passing storm including rainfall.
A weather station at Adelaide Airport has recorded three wind gusts to 89 km/h between 2.25 pm and 2.30 pm from the same event.
It is noted that just prior to the event dew points were hovering at around 19C with temperatures of 28C which is unusual for Adelaide (Kent Town).
Related Terms: