The weather across Sydney 1/12/2020 turned out to be a day of remarkable contrasts. A cloudy morning was following by a long period of heating and sunshine which was then followed by a dramatic late afternoon / evening thunderstorm that produced small hail.
The maximum daytime temperatures occurred late in the day as a result of what occurred. It reached a maximum of 38.5C in Penrith, followed by 38.1C at Richmond, 35C at Blacktown and Horsley Park and 33.6C at Parramatta. It was cooler further east.
Late afternoon, a thunderstorm crossed over much of Sydney and while rainfall totals were not significant (Between 7 and 14 mm of rain), it had a dramatic impact.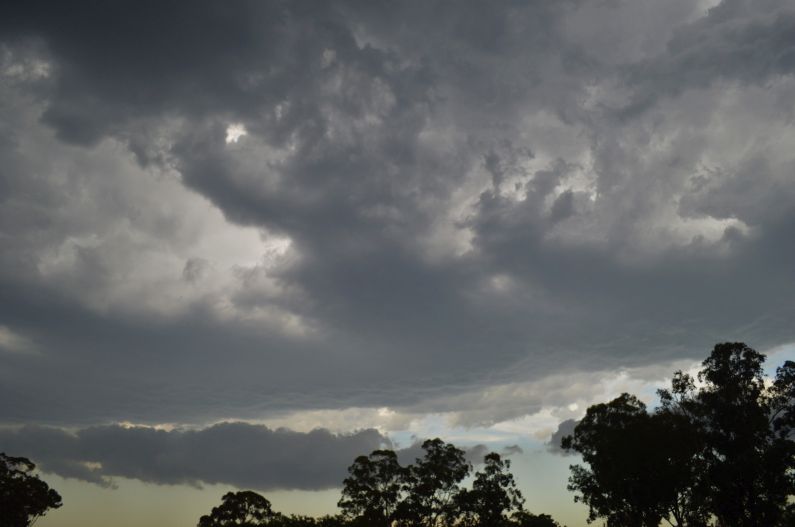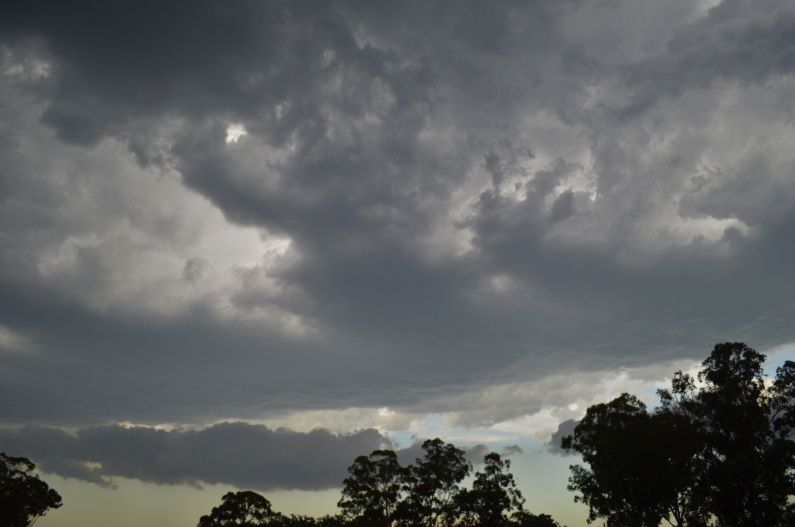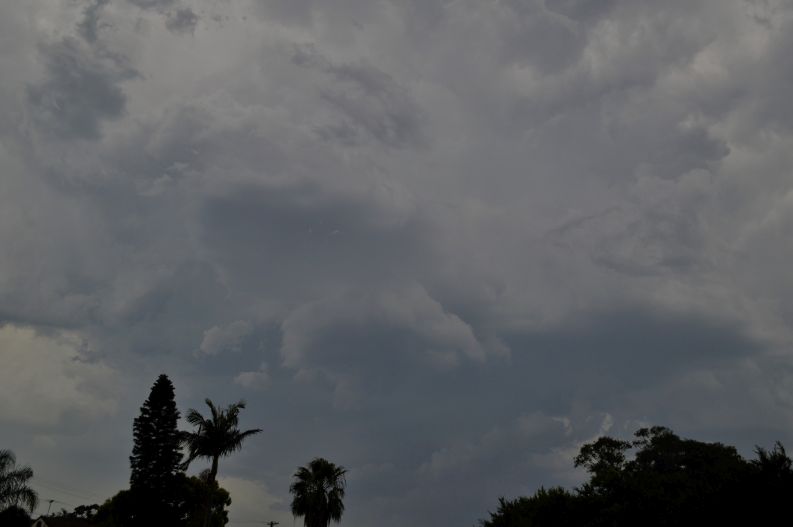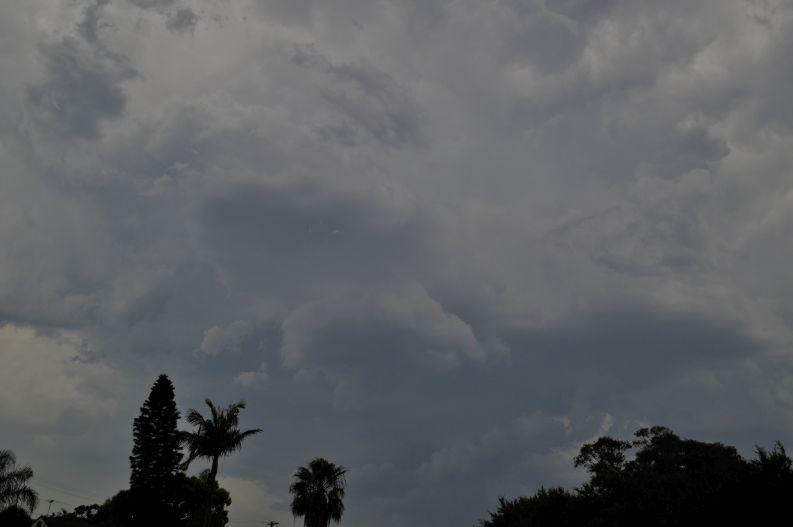 The storm event produced maximum peak wind gusts of 106 km/h at Richmond which was enough to bring down trees. Peak wind gusts reached 83 km/h at Penrith between 6.38 pm and 6.47 pm. In addition, lightning strikes caused some power outages and one bell tower attached to a house in Ashfield appears to have been struck by lightning which caused a fire but it was contained to the bell tower structure.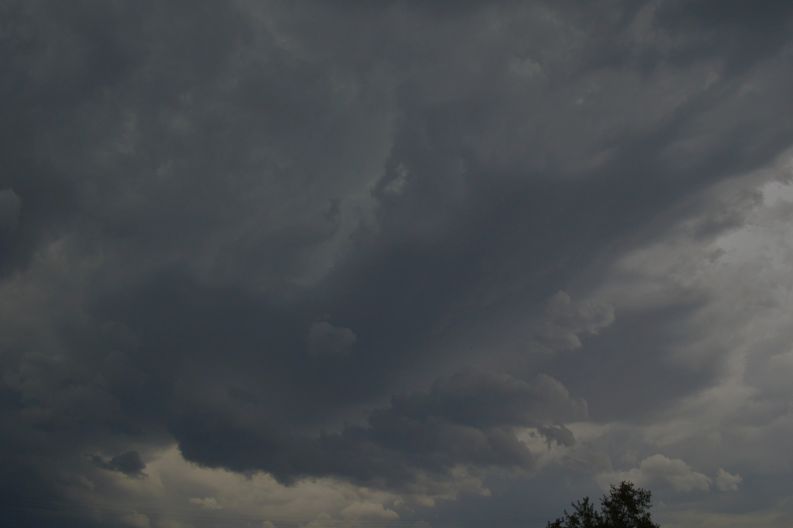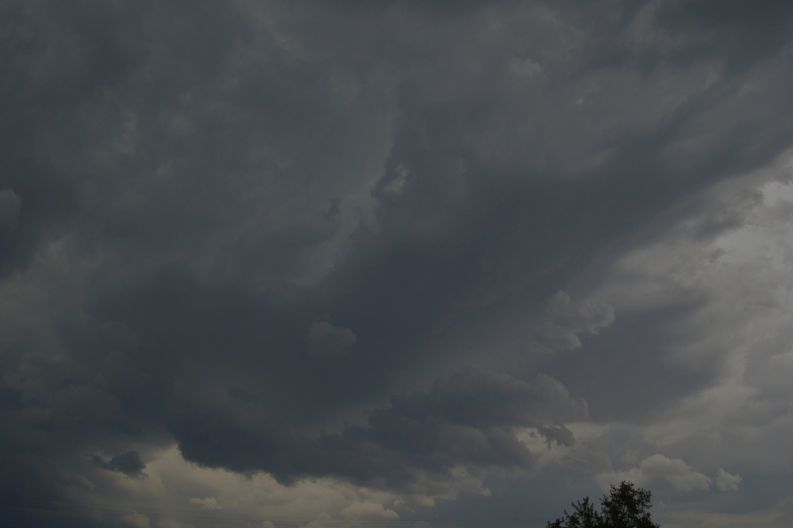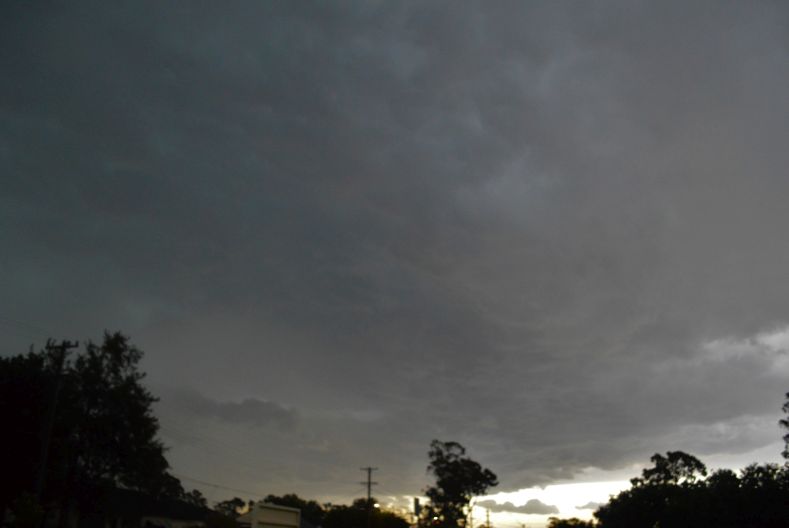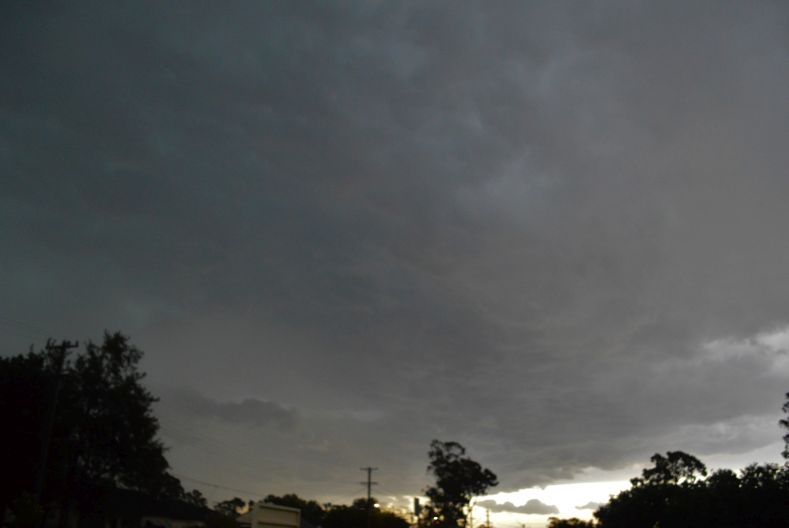 Over Blacktown, a small storm cell formed ahead of the main line of storms which produced small hail in the range of 0.5 mm to 0.9 mm in diameter. My wife and I were able to collect these using a plate before they melted. This storm cell also produced a sharp but brief downburst accompanied with a short heavy burst of rain. This storm cell eventually merged with other storms as the system passed across Sydney. The main line of storms followed shortly afterwards which produced rain and some wind.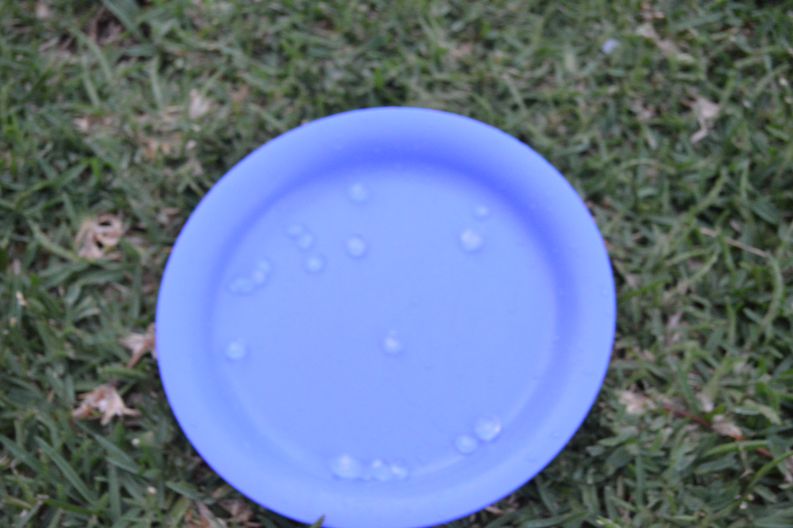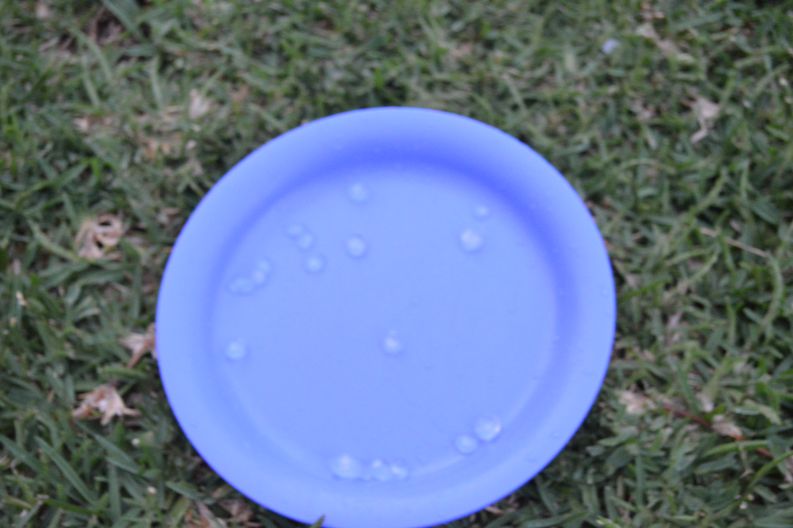 Photos of the event are showing developing storms ahead of the main line followed by an interesting storm base. Much of the lightning was within cloud although there were the occasional cloud to ground strikes. The storms were fast moving and all activity had cleared by sunset.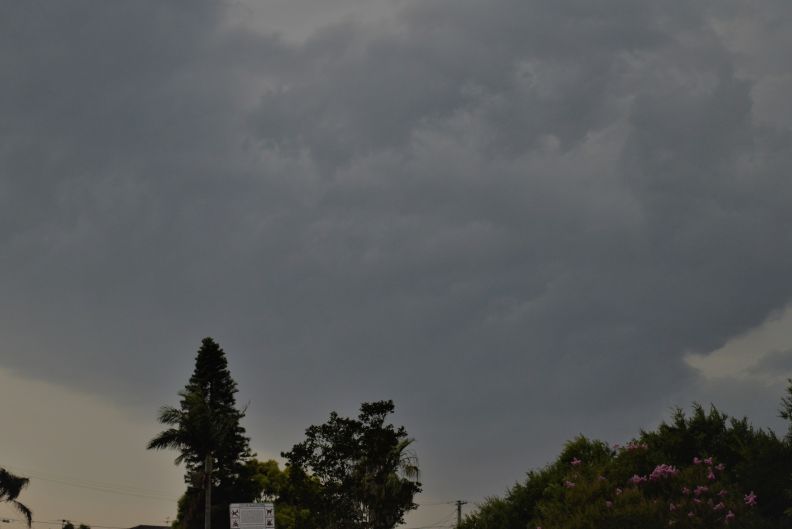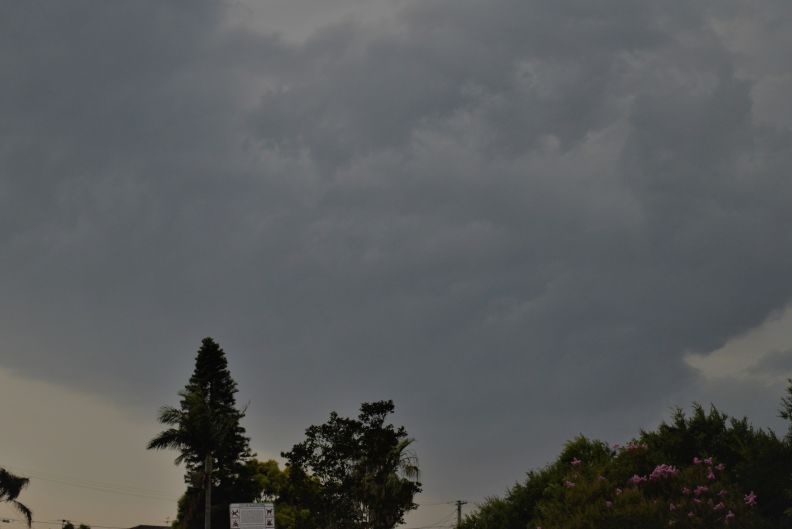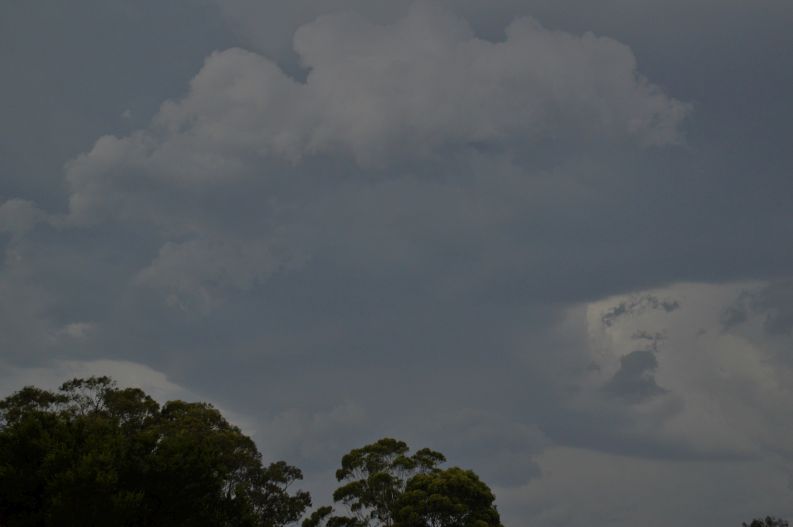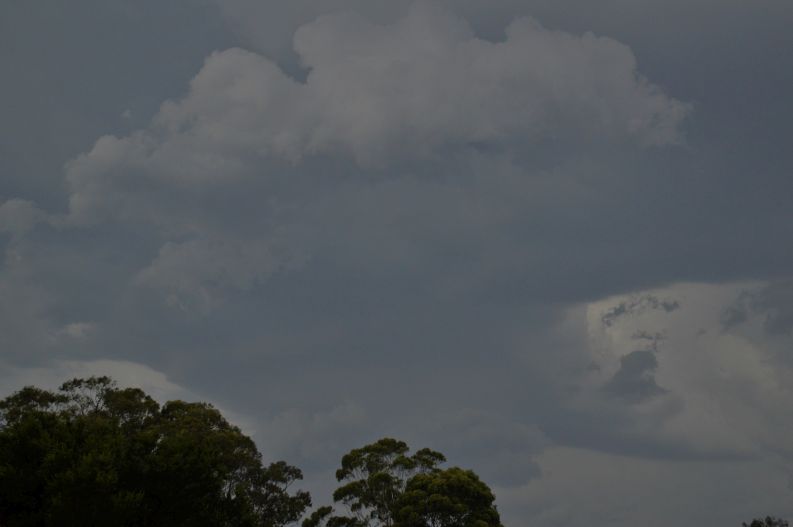 Related Terms: