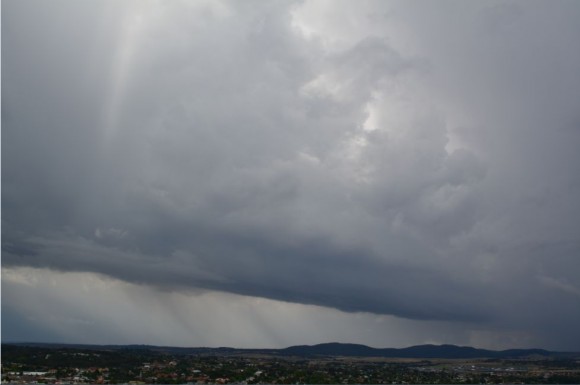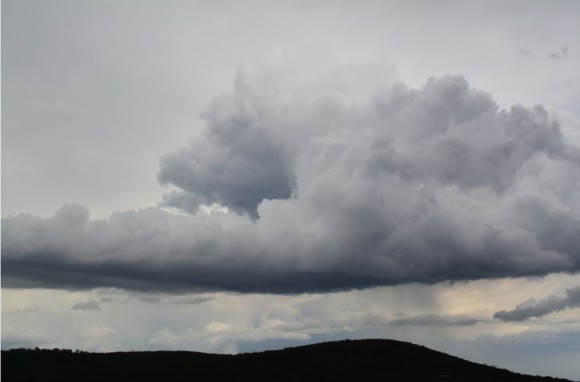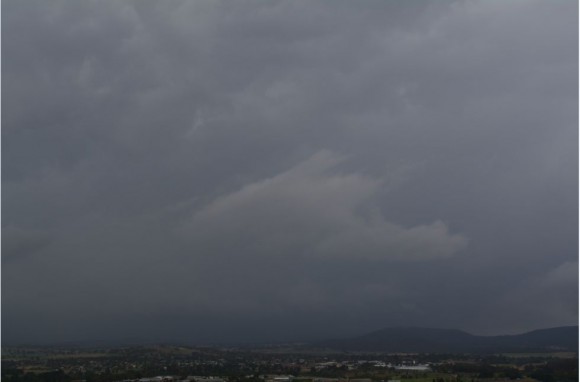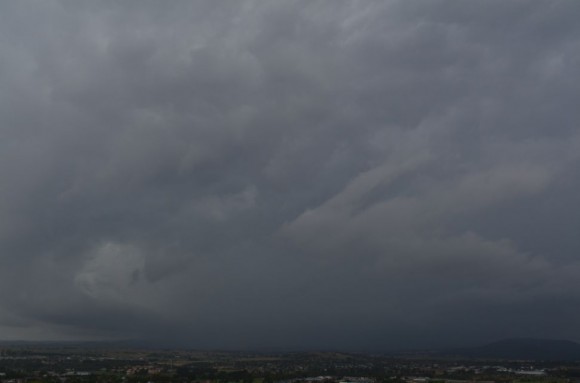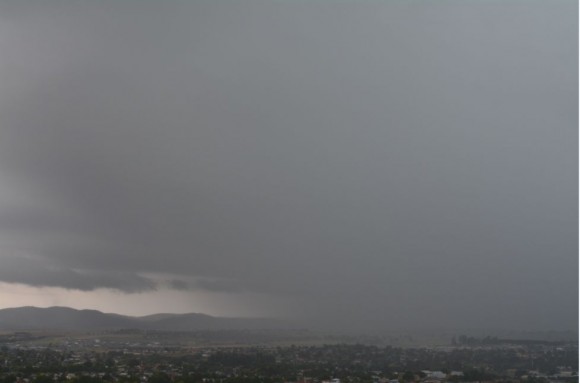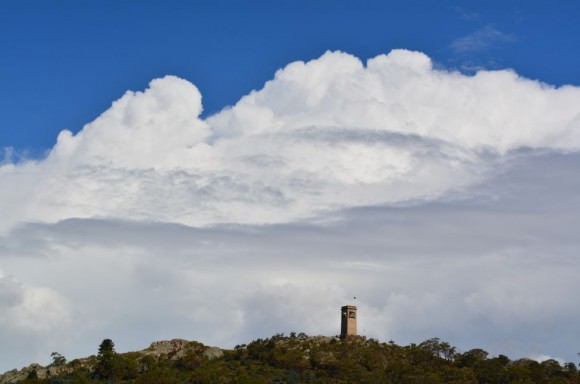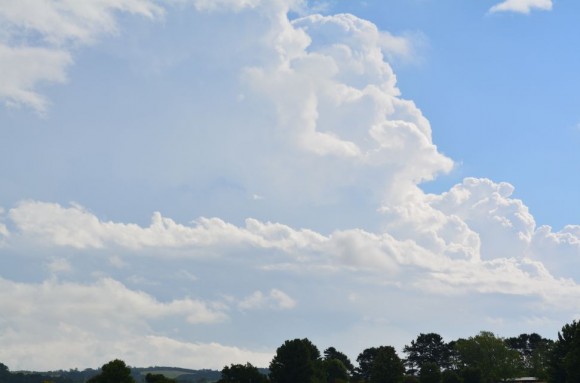 This is an account of a thunderstorm that passed over Goulburn Saturday afternoon.
Following the storm near Conroys Gap, I eventually drove to a rural area near Gunning due to new thunderstorms developing further east. One particular cell was of interest towards Goulburn as shown in the first image. This was the best photo at the best viewing location due to trees. That cell later merged with other storms.
I drove towards Goulburn bypassing the town but on the north side of town, I identified a storm that was building to the north that appeared to be heading towards town. I detoured off the Hume Freeway at the northern entry point to town and went into Goulburn. From there I went up to the lookout overlooking town to watch a large and rather dark thunderstorm approach from the north. This cell only revealed itself once the initial anvil rain had passed over. Some cloud to ground lightning was observed and later recorded before it became too dangerous to be outside. I took shelter at the entrance to the War memorial.
Small storms were seen developing nearby but the main cell was set to pass over town.
This storm was very dark with constant thunder audible but less cloud to ground strikes than I would have expected.
This storm produced a significant deluge of rain as it passed over. While there was no hail where I was, it featured prolonged rainfall for at least 20 minutes. Storms around Goulburn dropped as much as 64 mm at Goulburn (Mt Grey) and 70 mm at nearby Bungonia up until 9 am 31/1/2016. The figures exceeds the highest tally for Sydney during the same period being 52 mm at Baulkham Hills.
The rain was so heavy that the town could not be seen from the Rocky Hill Lookout.
Following that event, the profile of the storm was photographed and I left and drove towards Marulan where fresh storms were developing.
After refuelling at Marulan, no less than 2 separate rainstorms were encountered and I later stopped in a rural area south of Berrima to photograph the cluster of cells to the south.
I became aware of a large anvil cloud to the north over the Sydney region with distant storms occurring but I did not give chase as I was too far away to intercept whatever was occurring. It was better that I stay on the Southern Tablelands and finish documenting the storms nearby rather than chase an event that was too far away to reach.
The images attached relate to the storms affecting Goulburn and Marulan on the Southern Tablelands.
Related Terms: