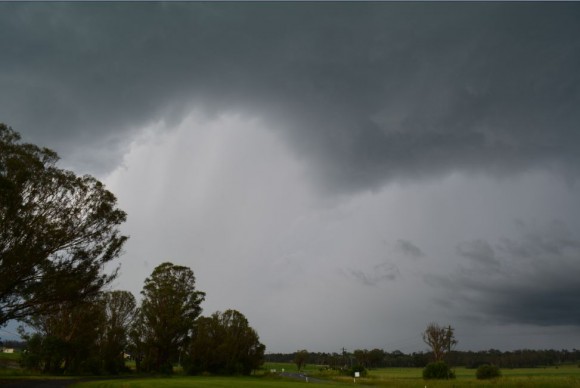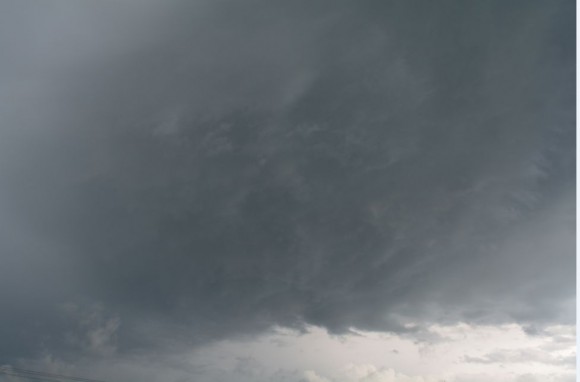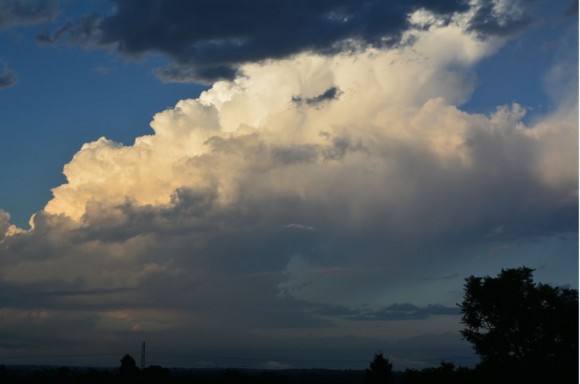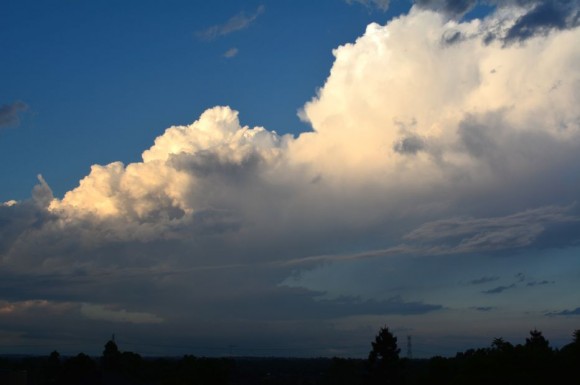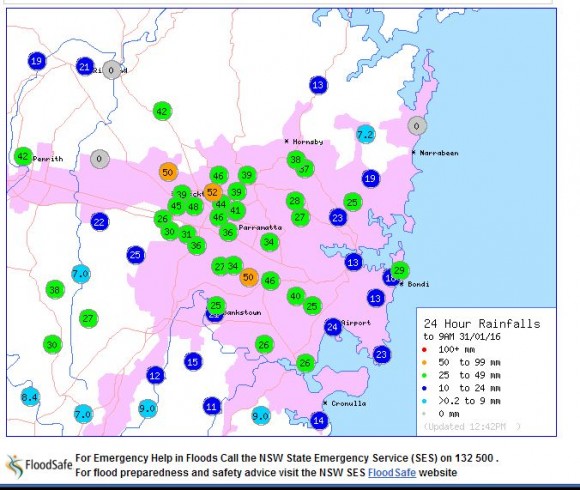 I was not in the Sydney basin to enjoy the afternoon storm events however, I made it into the Sydney basin being Camden late in the day or evening where I intercepted a storm near Campbelltown and another cell north of Camden.
The cell north of Camden was quite significant because a number of cloud to ground lightning strikes was observed. In addition to a small rain free base, the cell passed over me and produced small hail no larger than 1 cm in size or smaller. It did not last long but the rainfall was heavy. This was the first time I had seen hail since November 13 2015.
I noted when driving along the Northern Road there was much leaf litter from trees especially around Luddenham and there was much water on the ground. I knew something had occurred earlier in the day being either a hail event or strong winds or both.
I made my way to a small lookout at Mulgoa Rise Estate where I watched three storm cells develop and mature including a large cell to the east.
The cell to the east produced two cloud to clear air lightning strikes from its northern side as I was driving around Blacktown looking for a suitable vantage point to videotape the storm.
I filmed a small number of lightning flashes or strikes then returned home after a long day.
Late storms provided a wonderful array of colours across the evening sky as the sun set.
The images provided are taken near Camden to just south of Penrith.
Storms in the Sydney basin produced as much as 52 mm of rain at Baulkham Hills and 26 to 50 mm around Blacktown. It is interesting to note that the storms have capped off a wet month for all of Sydney including 315 mm of rain where I live at Blacktown. If the figures are tallied right across Sydney, it will be revealed that similar or higher totals are observed elsewhere.
Related Terms: