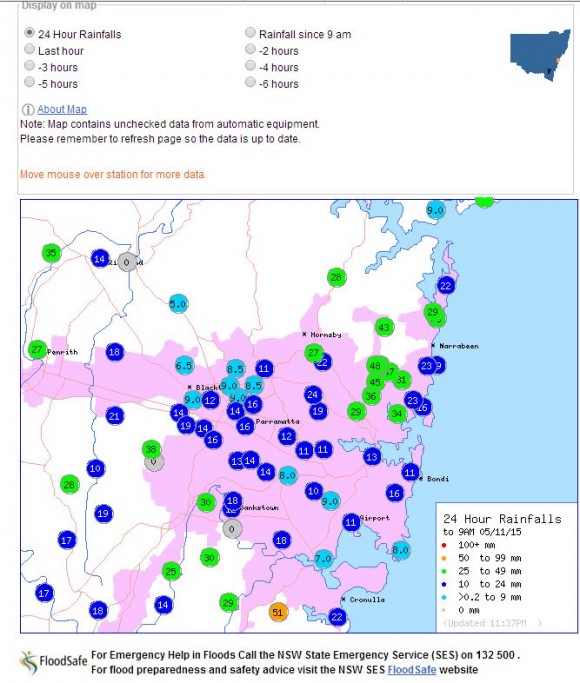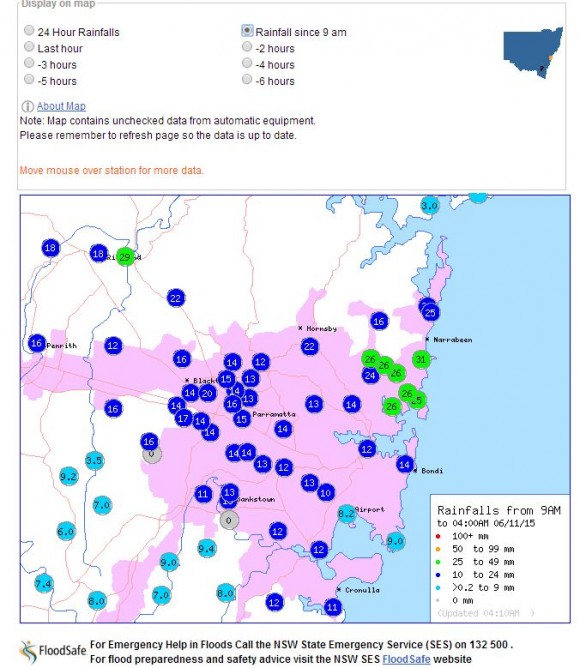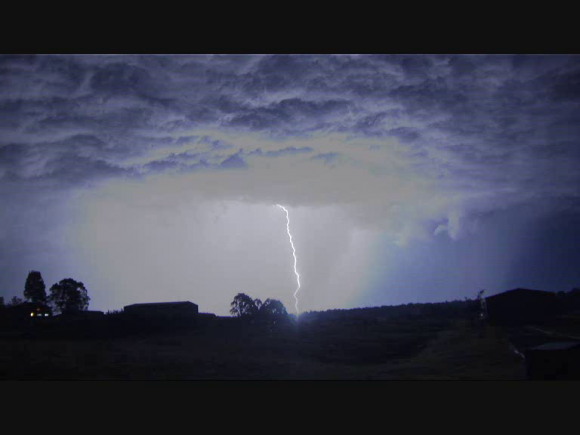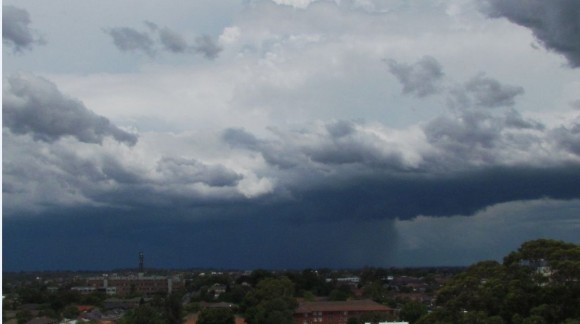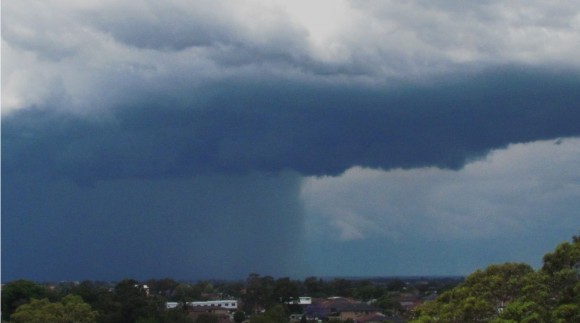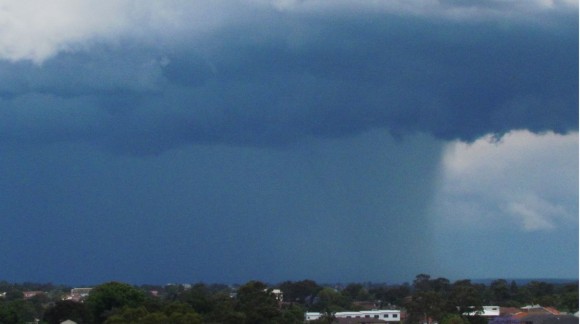 During the past 6 days, thunderstorms have occurred somewhere across SE Australia from South Australia, Victoria, New South Wales, Australian Capital Territory to Queensland.
In addition to previous posts of 2 and 4 November regarding the weather event, further significant weather events have since unfolded. A feature of the storms is one of intense rainfall at times, localised flash flooding, severe weather alerts, hail events and damaging winds.
The series of storms have resulted in high rainfall totals for some areas while others missed out.
A thunderstorm just north of Melbourne during the afternoon of the 5/11/2015 triggered numerous concerns, weather warnings and reports of a funnel cloud. Upon investigation of the matter, it appears that there was no damage and it may have only been a funnel cloud.
There was a storm on Sunday afternoon that went through Nathalia (Northern Victoria) causing damage and it appears to be a tornado. This is in addition to the tornado documented at Monarto South Australia.
Late storms at Hay (South West New South Wales) on Wednesday 4/11/15 brought some significant rainfall being 85.8 mm including the following:-
8.30 pm - 3.2 mm.
11 pm - 16.6 mm.
11.30 pm - 34 mm.
12 midnight - 49.2 mm.
12.30 pm - 83.6 mm.
1 am - 85.4 mm.
Of this 49.6 mm fell between 11.30 pm and 12.30 pm making this a significant event. The final tally to 9 am 5/11/15 was 85.8 mm.
Other large rainfall totals from separate events include:-
New South Wales
Middle Creek (Northern inland New South Wales) - 112 mm.
Pilliga (North west New South Wales) - 80 mm.
Rowena (North west New South Wales) - 79 mm.
South Australia
Jamestown - 88 mm.
Tailem Bend - 71 mm.
Stockport and Tarlee - 70 mm.
Intense storms on Wednesday impacted eastern Australia but missed Adelaide.
Victoria
Murrayville - 82 mm.
During the storms of Thursday afternoon, a weather station at Sunbury recorded a peak wind gust of 82 km/h at 1.56 pm and again at 2 pm during a storm. Rainfall recorded at the weather station is 24 mm including 5.2 mm in 3 minutes from 1.53 pm to 1.56 pm.
Sydney region
Wednesday night to Thursday morning, heavy rain was a feature around Warragamba Dam which saw 75 mm of rain and Kurrajong Heights which saw 66 mm of rain till 9 am 5/11/15.
The rainfall plots for Sydney for the 5/11/15 and 6/11/15 are attached showing rainfall totals. A feature of the plot for the 5/11/15 is the 51 mm at the Royal National Park while many central suburbs received light falls. Parts of the south, north east and outer west received heavier totals.
The rainfall plot for New South Wales for the 5/11/2015 is attached which shows the heavy falls over the north west inland and south west near Hay with many other centres receiving light totals.
Sydney storms 1 and 6 November
Storms occurred over Sydney during Sunday and Friday. An image of night time lightning is taken near Oakville (North west Sydney) late Sunday during a storm chase with Jimmy and Colin. We were taking night time photos of lightning flashes occurring from the cell to the north which produced some very bright lightning strikes. This was one of many storm cells to cross the Sydney region late afternoon and into the evening.
Further, during the storm chase near Maroota, we intercepted a storm that produced heavy rain and observed a close lightning strike while driving.
The images taken Friday 6/11/2015 is showing a storm to the south of Sydney. The storm produced a shelf cloud along the coast as it crossed the coastline. The images were taken from the Auburn City Council car park looking south just before 1 pm.
The weather system producing this is now clearing and storms are expected to clear much of the region. However, storms are forecast to continue into south east Queensland for Saturday afternoon.
Related Terms: