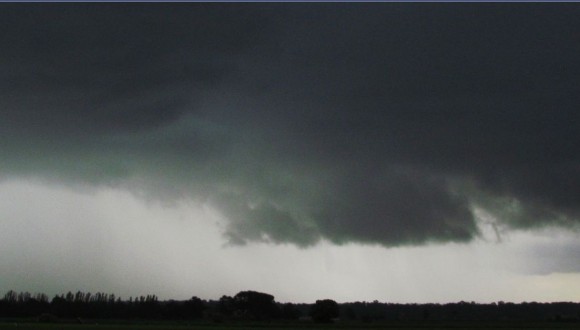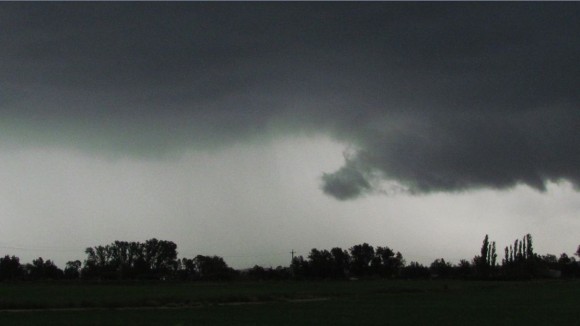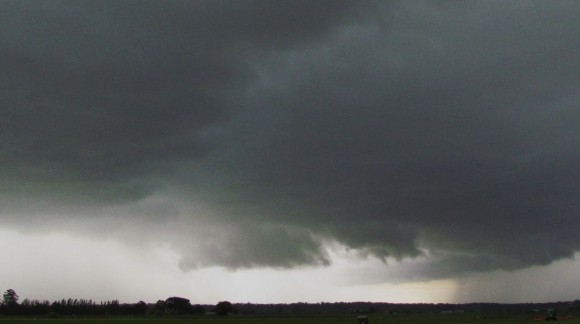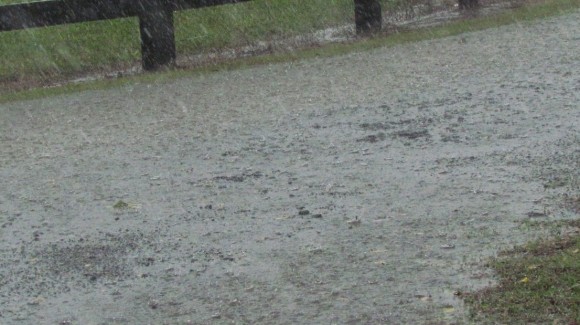 During the afternoon of the 7/11/2015, further thunderstorm activity occurred across the Sydney basin although this time, it was limited to the north west region around Richmond.
I had not been expecting any thunderstorm activity to occur close by. Following a text message from Jimmy, I decided to take a look. Upon seeing what was occurring, I quickly left Blacktown and headed west along the M4 Motorway towards Penrith.
Initially I went South to Mulgoa housing estate to a lookout to view clouds and to view what was occurring. Here, I observed a storm developing north west of me. I quickly left the area, drove through Penrith, then quickly found my way north along the Castlereagh Road where I successfully intercepted the developing storm.
Coming up from the south, I drove into moderate then heavy rain. I drove through the core at Castlereagh with much water across the road due to the amount of rain falling. I stopped where I could to take photos of the heavy rain. There was no hail fall during my traverse of the storm from south to north.
I broke out of the storm at Richmond. I then drove to Windsor then found my way onto Putty Road and headed north. I took photos of the storm to the south and west including the base developing overhead and another storm to the north west.
I then went further north through Wilberforce where I intercepted the next storm. This too produced heavy rain at times and some strong wind. I began to see lightning flashes in the area although the number of flashes were small. I continued north to the Colo River where I broke completely out of the storm. Continuing north to Colo Heights, I soon lost sight the storm and stopped. It was dry in that area with clear skies to the north but low cloud passing overhead.
I could have continued on but given that the storm could no longer be seen and too much low cloud across the area except towards the north west, I elected to return back to Windsor. I saw no further sign of the storm and the rain and wind had eased.
Upon my return home, I reviewed the Bureau of Meteorology radar and it turned out the storm went further north east over bush land. Stopping at Colo Heights and reviewing the situation then electing to return was probably appropriate given the situation I found myself in.
The storm dropped at least 20 mm of rain near Anges Banks, just south of Windsor.
The photos of the storm attached were taken at Anges Banks and an area north of Windsor along the Putty Road.
The chase was unexpected and this was the third day during the past 7 days that a storm has occurred somewhere within the Sydney basin.
Related Terms: