Friday 20 November 2020 turned out to be a day of two halves. The morning period was dominated by heat and sunshine and the day concluded with an outbreak of showers and storms for much of Western Sydney.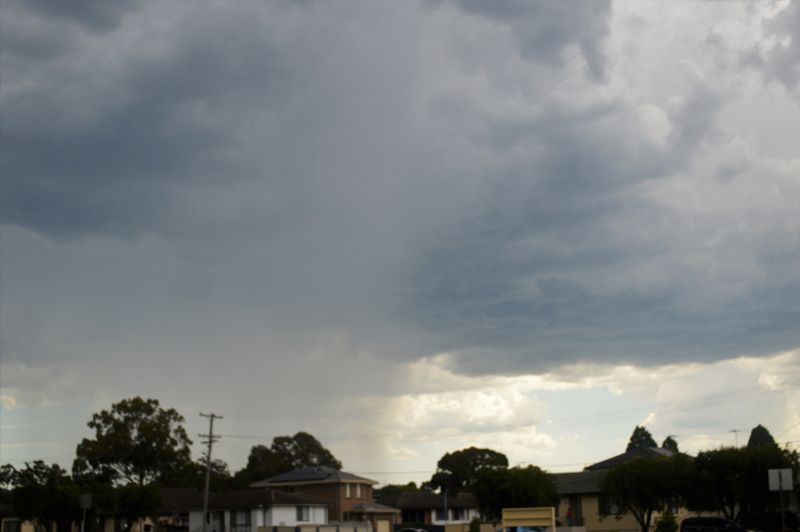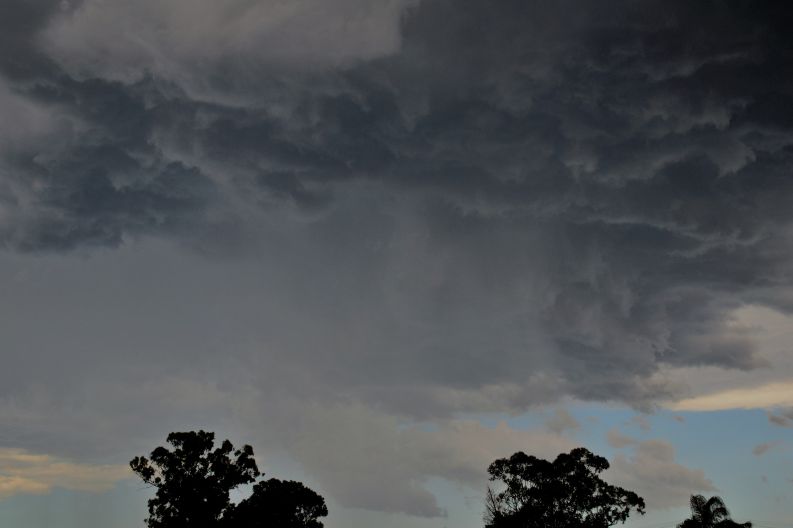 Prior to the storm events, the maximum temperature reached 39.9C in Penrith and 37.2C in Blacktown. Throughout the late afternoon period clouds developed and by 4 pm, the first storms were occurring.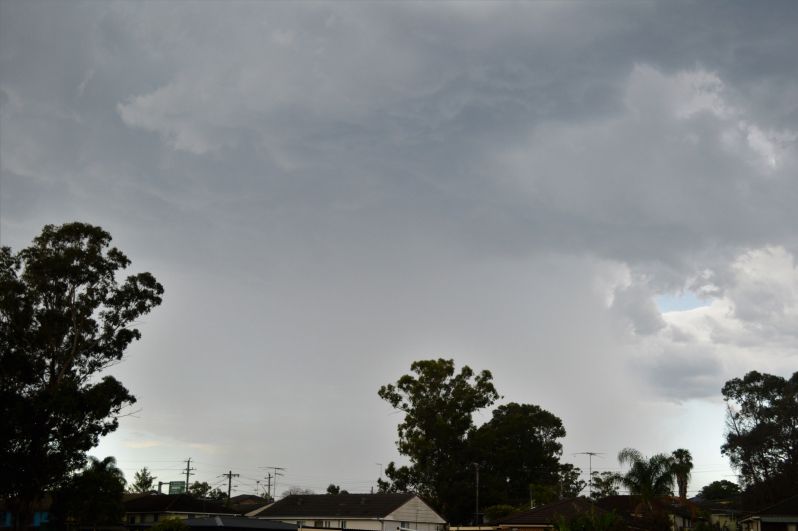 One isolated cell developed to the east of Blacktown and had an interesting base. A second cell developed to the west of Blacktown and had similiar characteristics of the first cell. The two cells eventually merged into one another.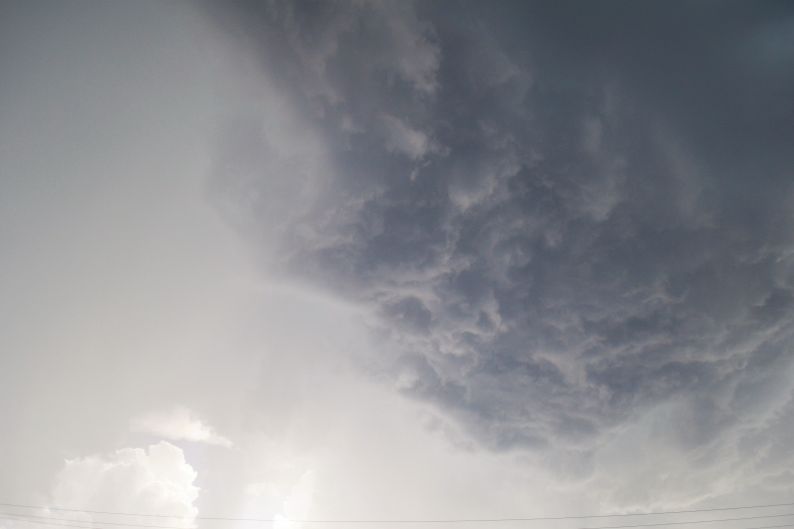 The core of the storm passed overhead where we live and produced a significant downburst / downdrafts of cool winds and intense rain but it did not last long. No hail was observed but it appears from reading news storeys that hail to 1 cm was observed at nearby Plumpton to the west.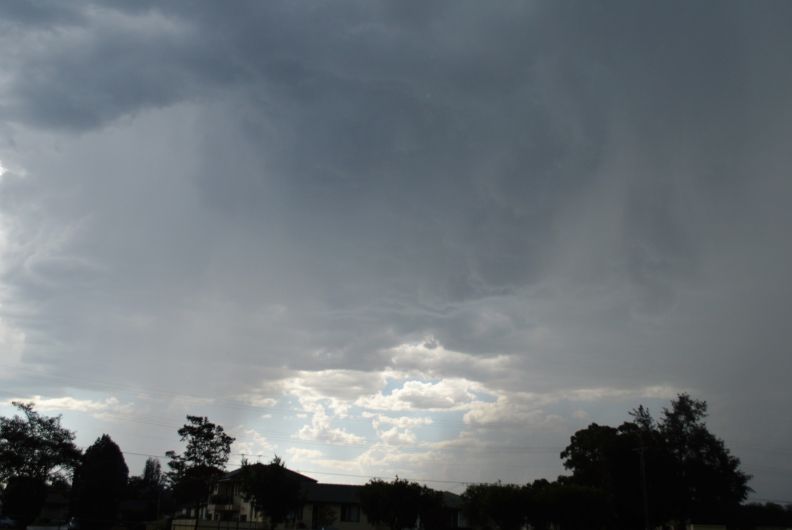 Further storms continued to develop throughout the evening including two cells to the south east of Sydney and new cells forming to the west over Penrith at sunset.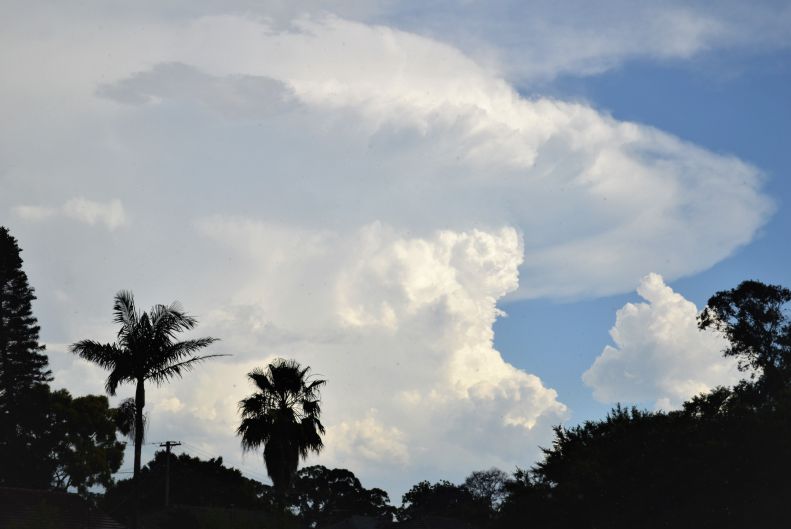 During the evening, my wife and I watched sporadic lightning from a storm passing overhead but it was in a weakening phase and this soon petered out to nothing. A cooler southerly wind change during the evening concluded the event.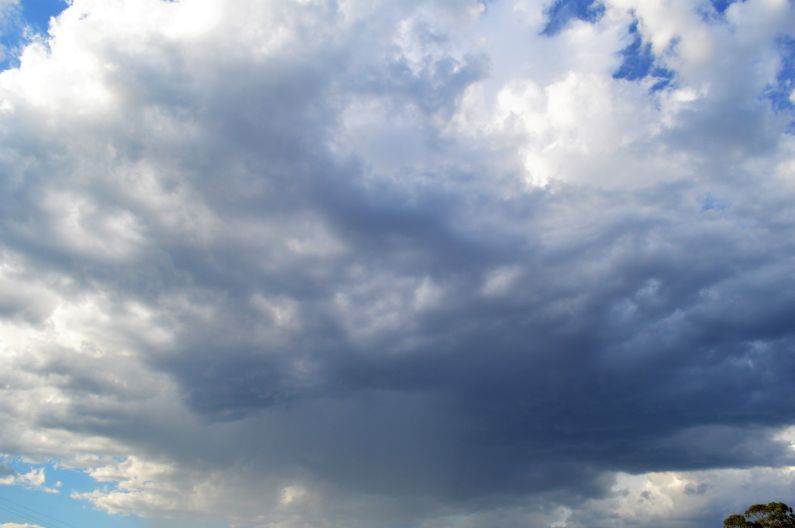 Storms were hit and miss and featured short sharp bursts of rain and occasional strong wind and occasional small hail. They were short lived and as such, rainfall totals for the most part were not significant. The highest rainfall total was 20 mm at West Pennant Hills and lower total of 7 mm at Kings Langley and 6.6 mm at Penrith.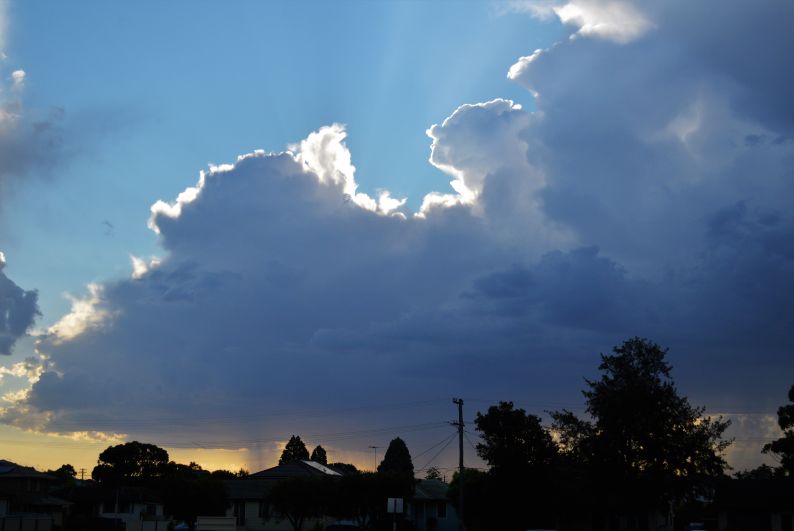 The photos supporting this post were taken at Blacktown given that much of the activity occurred around Blacktown and nearby environs.
Related Terms: