Tropical Cyclone Niran has defied the initial forecasts of Monday and has become a much stronger storm than initially expected. Instead of reaching a peak maximum intensity as a Category 2 storm on the Saffir Simpson Scale, this storm progressed into a Category 3 system as it crossed the Coral Sea away from the Queensland Coast.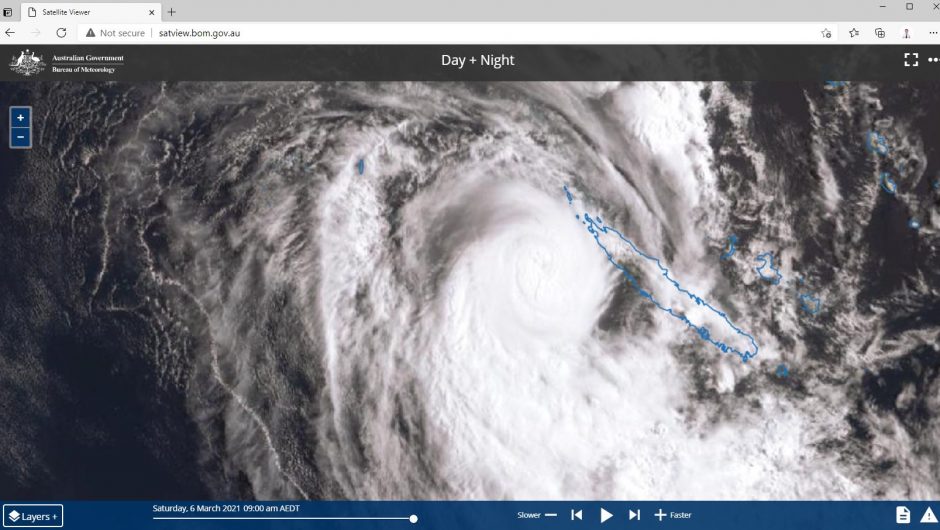 This storm then developed further to a Category 5 storm across open waters but has weakened slightly to a Category 4 storm on the Saffir Simpson Scale. The tropical cyclone is currently sustaining wind gusts of 130 knots (Approximately 241 km/h) at the core and is moving fast at approximately 37 km/h towards the south east and towards New Caledonia.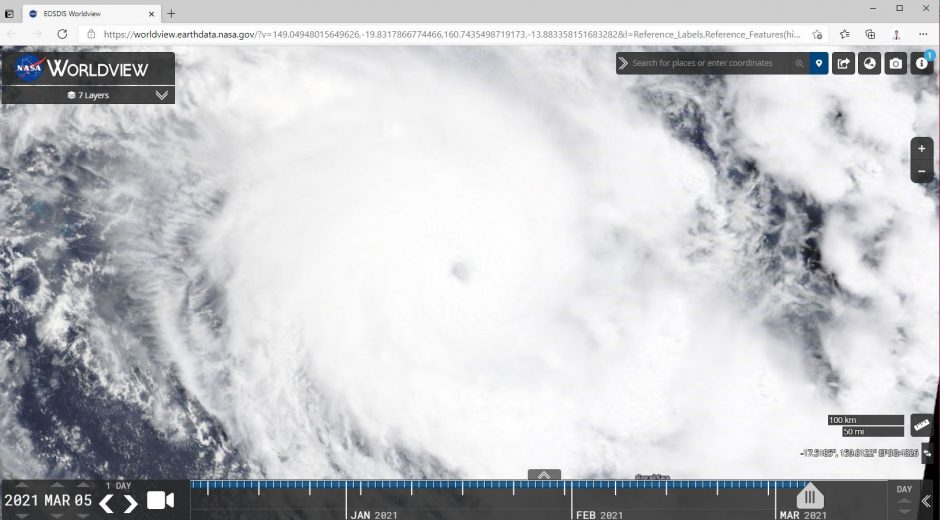 The island of New Caledonia is currently under significant threat, especially for the area along the south west coast due to its proximity to the island but may pass just to the south and south west of the island. The south west coastline is expected to come under significant threat of gale force winds and heavy rain over coming hours.
Once the storm clears the coastline, it is expected that the storm will decline in intensity and weaken to a depression by Sunday and Monday.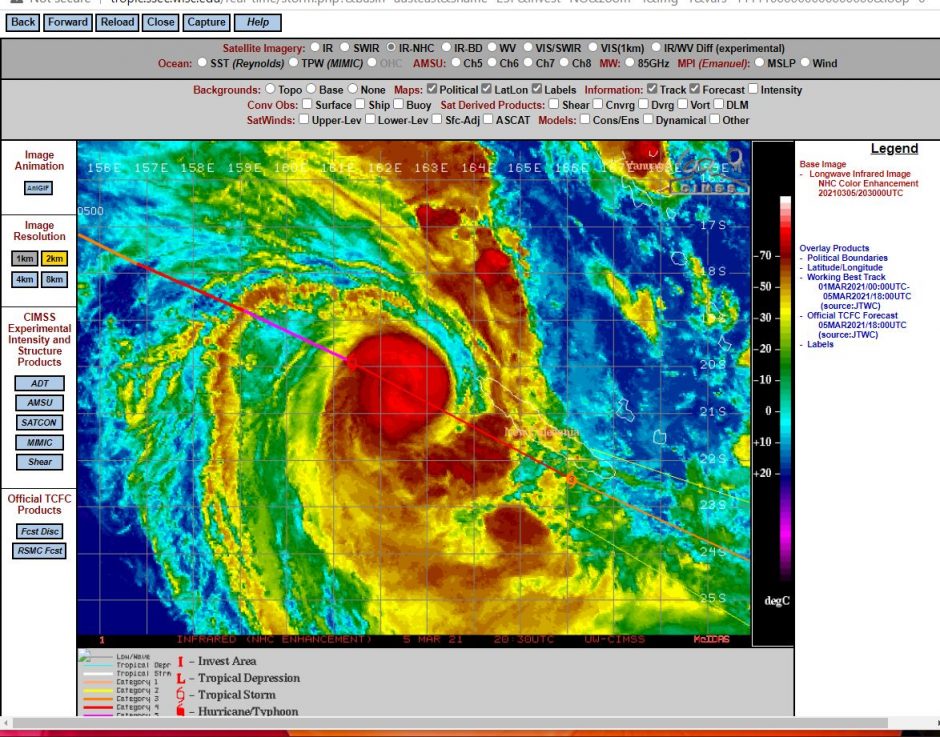 The Worldview images show a small compact tropical cyclone with visible convection (Cumulonimbus clouds) and a very small eye of approximately 20 km in diameter. To date this season, this is by far the strongest storm to develop within Australian waters.
The images are taken from Worldview (NASA) dated 5/3/2021, Himawari and CIMSS generally at the time the storm is within its strongest phase.
Related Terms: