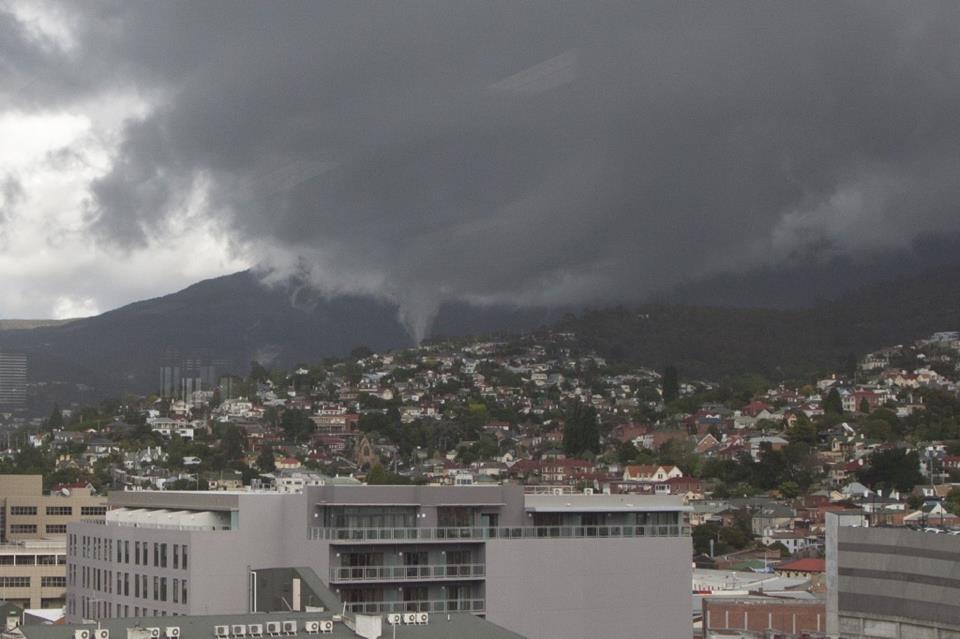 Lots of warnings from the BoM following sightings of tornadoes in Hobart, Tasmania earlier today.
for DESTRUCTIVE WIND, HEAVY RAINFALL, LARGE HAILSTONES and TORNADOES
For people in the
Upper Derwent Valley,
South East,
Midlands and parts of the
East Coast Forecast Districts.

Issued at 12:13 pm Friday, 9 November 2012.
THIS INCLUDES A TORNADO WARNING.
Severe thunderstorms are likely to produce destructive winds, heavy rainfall that may lead to flash flooding, large hailstones and tornadoes in the warning area over the next several hours. Locations which may be affected include New Norfolk, Hobart, Richmond, Ross, Swansea and Orford.
Weak tornadoes have been observed within the Hobart area, and may occur in the warning area.
Related Terms: