It was awesome to have an impressive setup on the weekend for the NW Slopes district of NSW. Michael Bath and Jason Paterson head inland initially targetting the Warialda area. We arrive just in time as congestus begins...
Between Inverell and Warialda at 1.30pm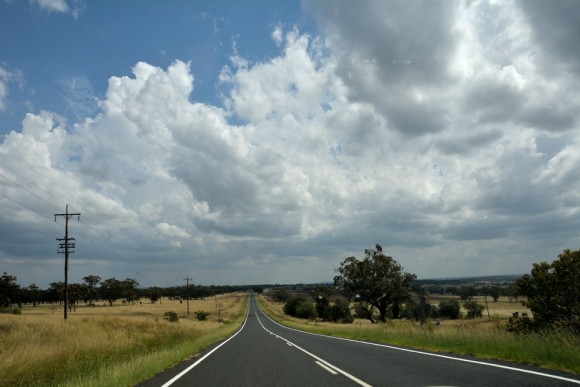 The first storms have developed with splitting supercells the order of the day. Suprisingly both left and right movers remain powerful and long lasting. The following pics are of the first storm and the left mover.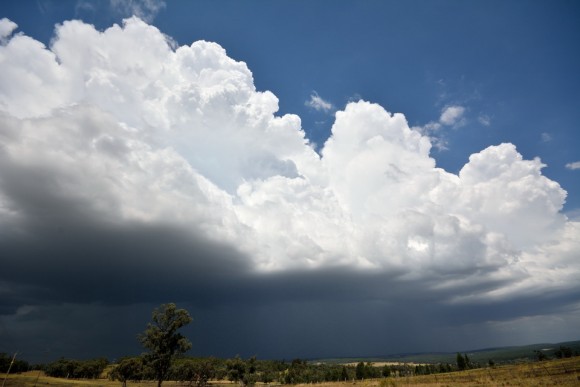 Green tinge in the powerful updrafts.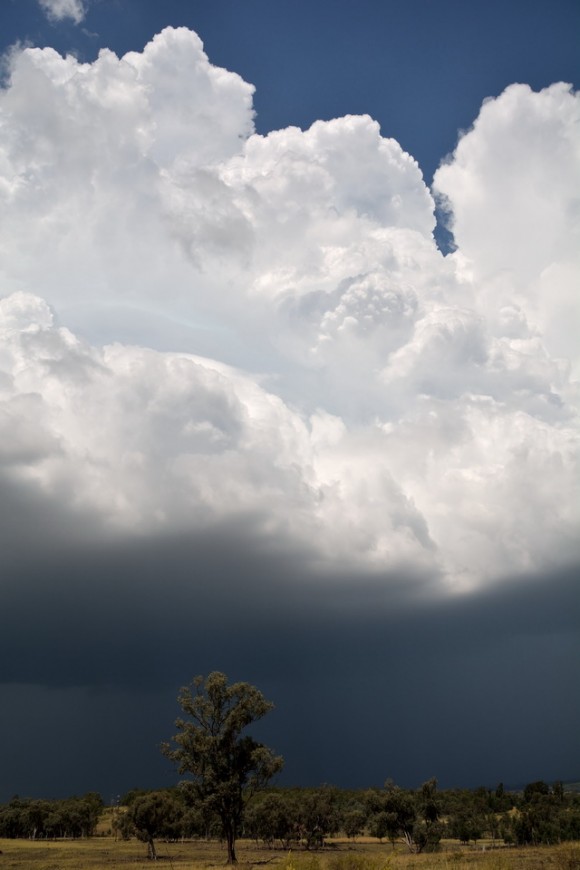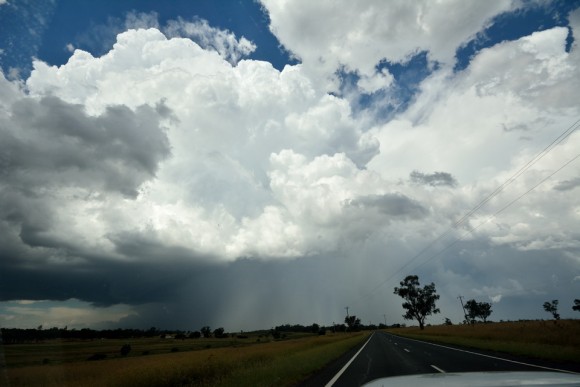 We let this cell go knowing Jimmy and Colin were onto it.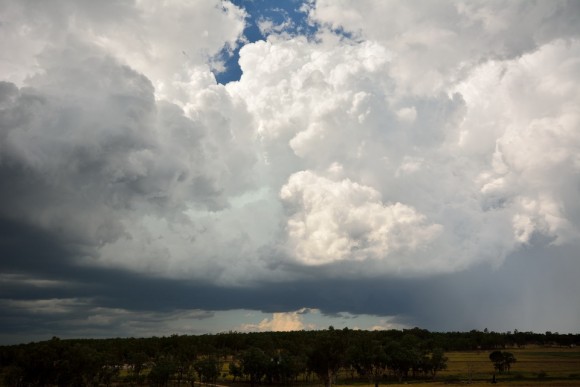 The chase continued back to Warialda then 20km to the northwest to pursue this next supercell. This storm was a right split from initial development halfway between Moree and Boggabilla.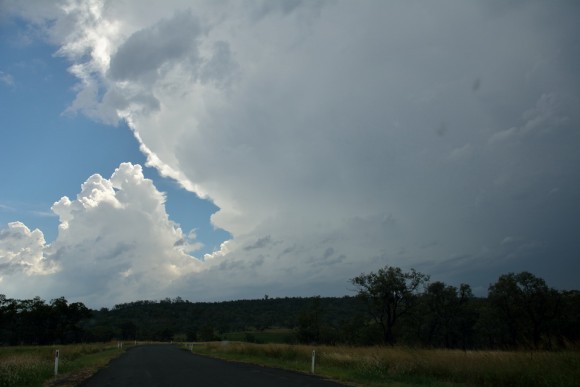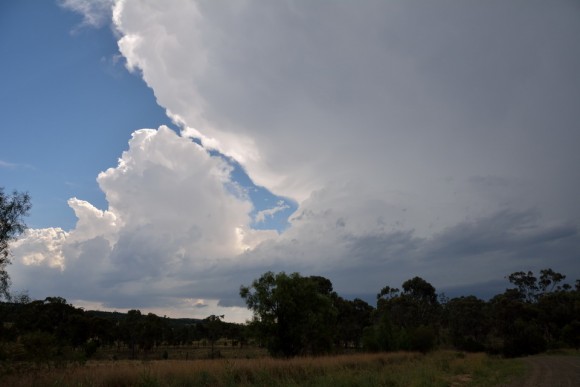 Some nice structure including inflow features for a while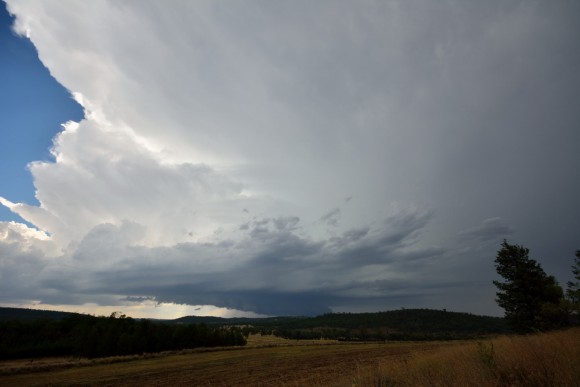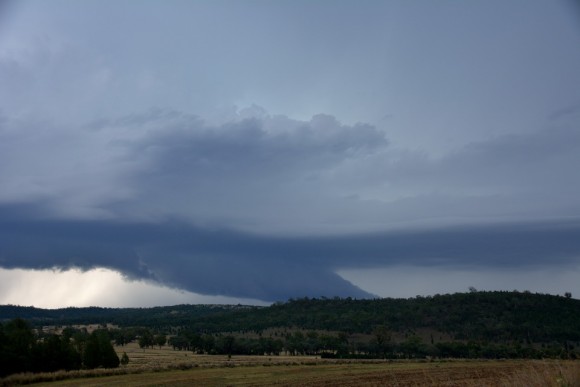 Outflow boundaries pushed up a lot of completeing storms shortly after this. We had to punch through torrential rain and very hard 2cm hail to get west for new development south of Moree.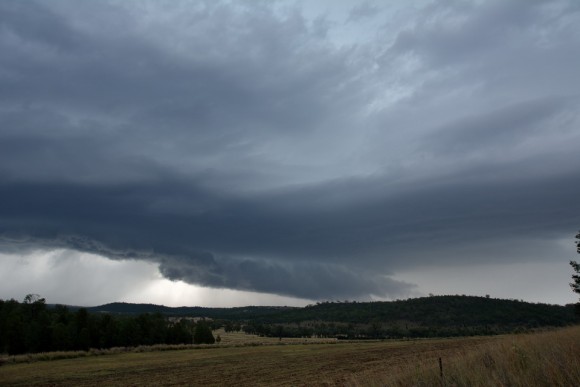 Probably the biggest storm complex of the day had now developed - again from a split, the right mover went on to drop giant hail in Narrabri while this HP beast edged towards Moree. The first pics are from approx 40km east of Moree looking SW. The inflow winds were impressive here.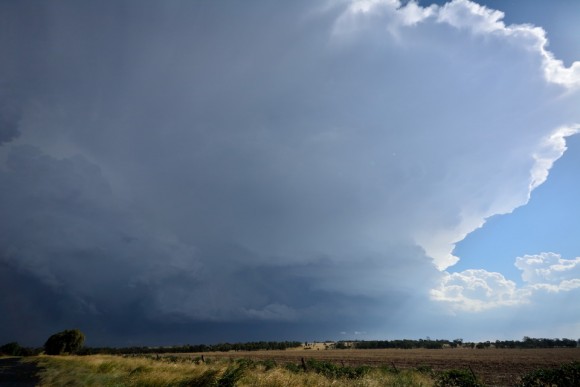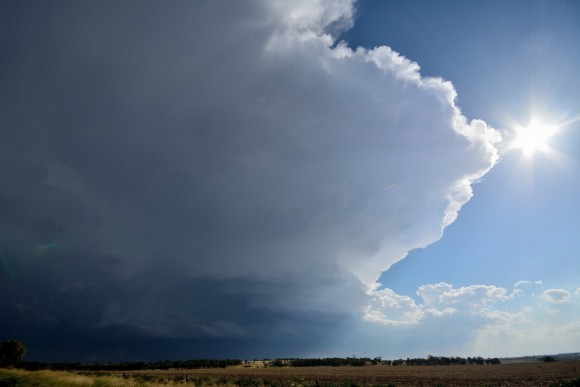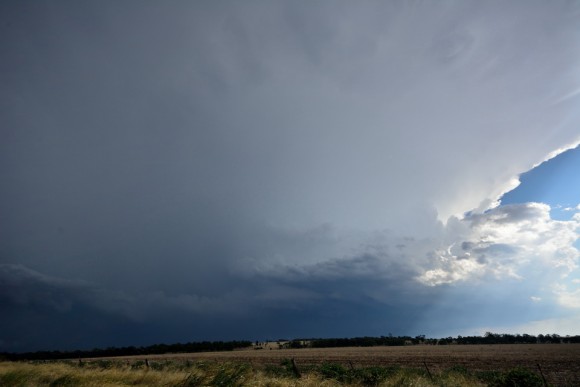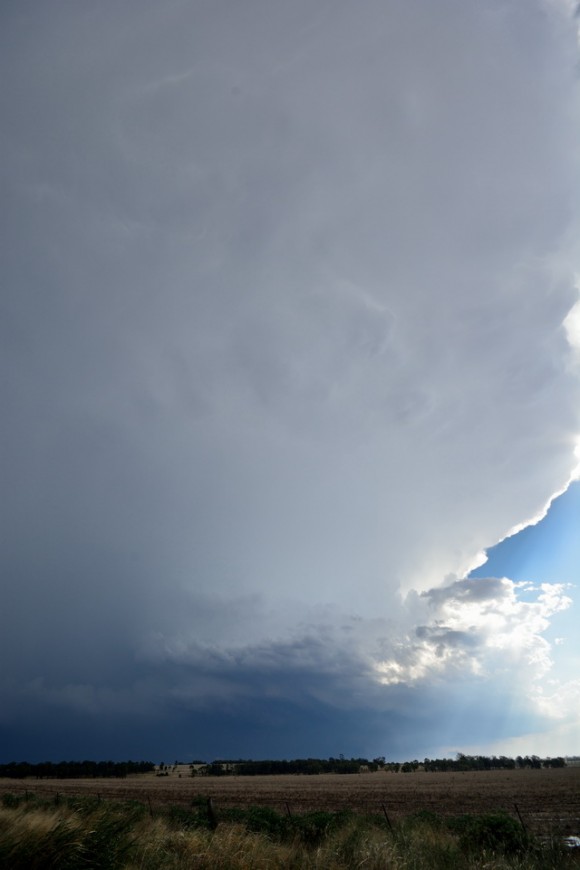 Time to dash further west around the core....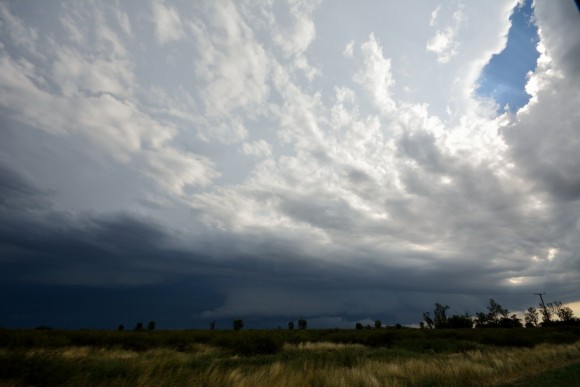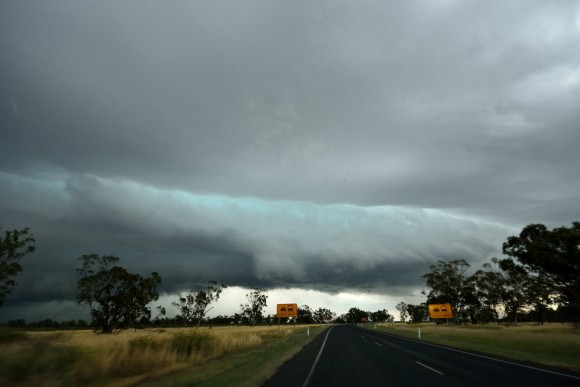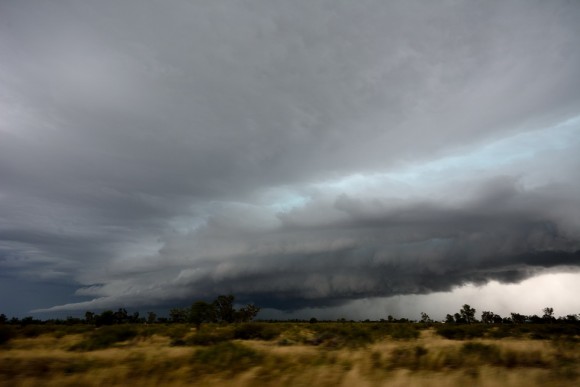 Once in Moree outflow boundaries caused cells to go up everywhere. The winds were powerful with some damage well outside the storm core - gusts to 95km/h at Moree Airport and the storm missed! There was plenty of dust and tumbleweeds too!
The edge of the supercell is now just to our east but also competing with other new storms.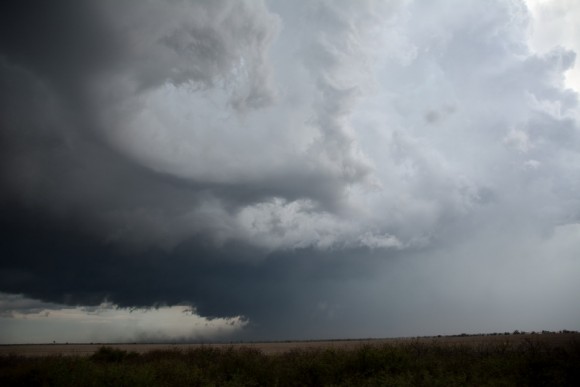 After battling some cluttered storm activity and dust we decided to keep heading NNE up to Boggabilla to try and intercept the storms again east of there. A small storm pops up ahead of us during the drive.
The earlier supercell had died but a new storm tracked straight at us - topping off the day with an epic lightning show. The inflow winds into this cells were ferocious at times and only collapsed as the precip hit.
Last one from inside the car as the bolts got too close for comfort!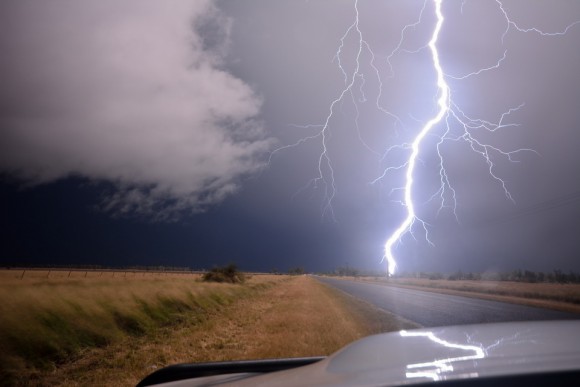 Then began the 4.5 hour drive back home....
Michael, also enjoying his 48th birthday !
This is the impressive Moree sounding for the pre-storm environment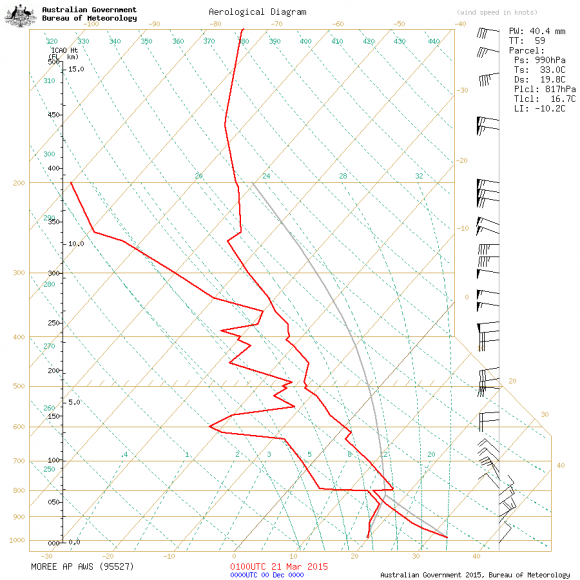 Related Terms: