A burst of summer heat brought down via north west winds has ended with an outbreak of showers and storms across large areas of New South Wales. While not a heatwave, the brief burst of summer heat has been significant especially given that maximum temperatures reached 40C during Saturday, especially across Western New South Wales.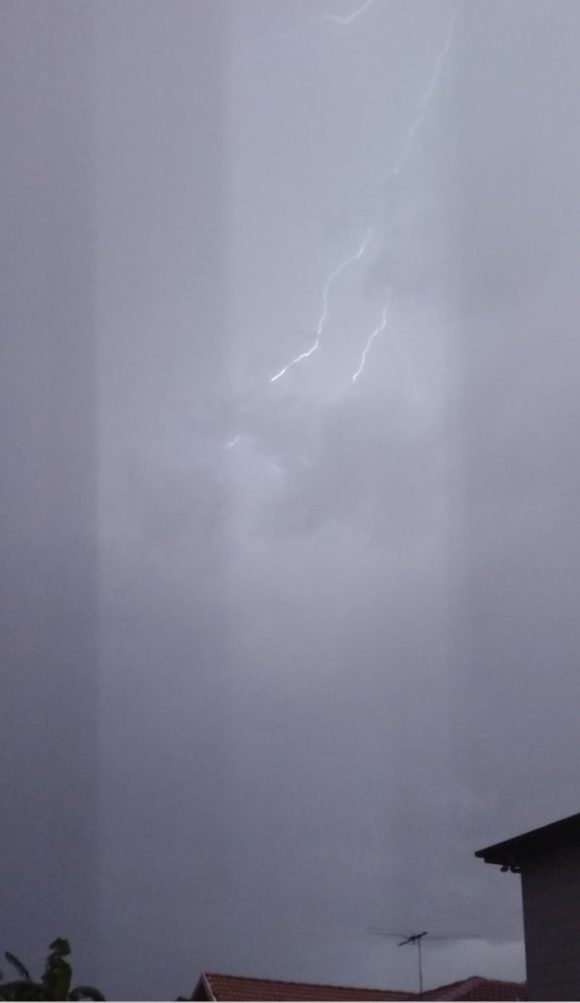 During Saturday across Sydney, maximum temperatures reached 38.9C at Holsworthy being the highest temperature for the Sydney basin followed by 38.2C at Bankstown and Penrith. It reached 37.7C at Sydney Olympic Park and 37.4C around Blacktown.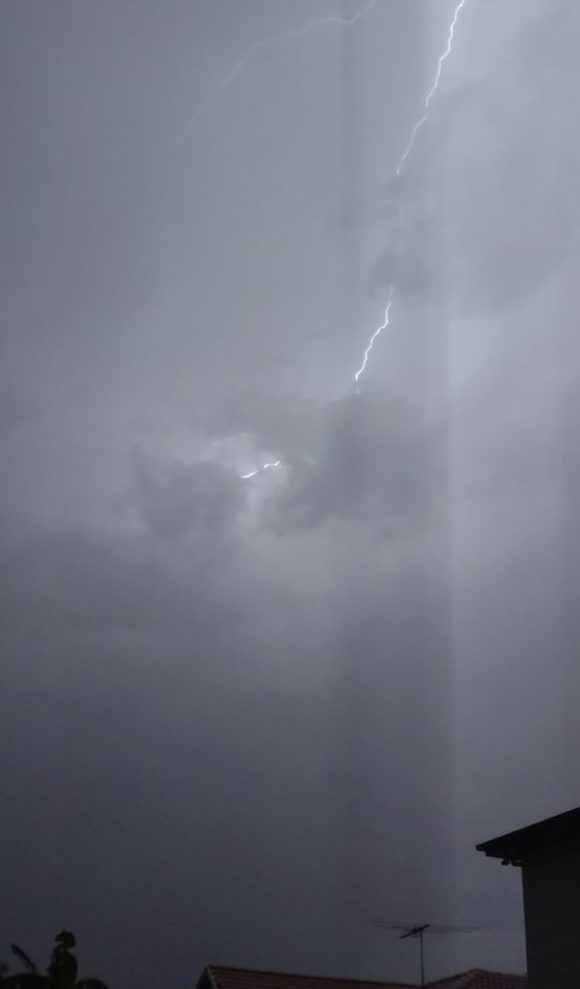 During Saturday, maximum temperatures within New South Wales included:-
Hay - 43.5C.
Deniliquin - 42C.
Yarrawonga - 41C.
Rutherglen - 39.8C.
Albury Airport - 38.2C.
Maximum temperatures of 40C or more were relatively common across Western New South Wales during Saturday.
This is the first significant summer heat for the summer season 2021/22. In Sydney, the recent spell of 30C temperatures are the first since late October. Here in Blacktown, a period of 47 days has passed between October 29 (where it reached 32.3C) and December 15 (Where it reached 33.4C). It shows how cool it has been during the current La Nina episode over recent weeks.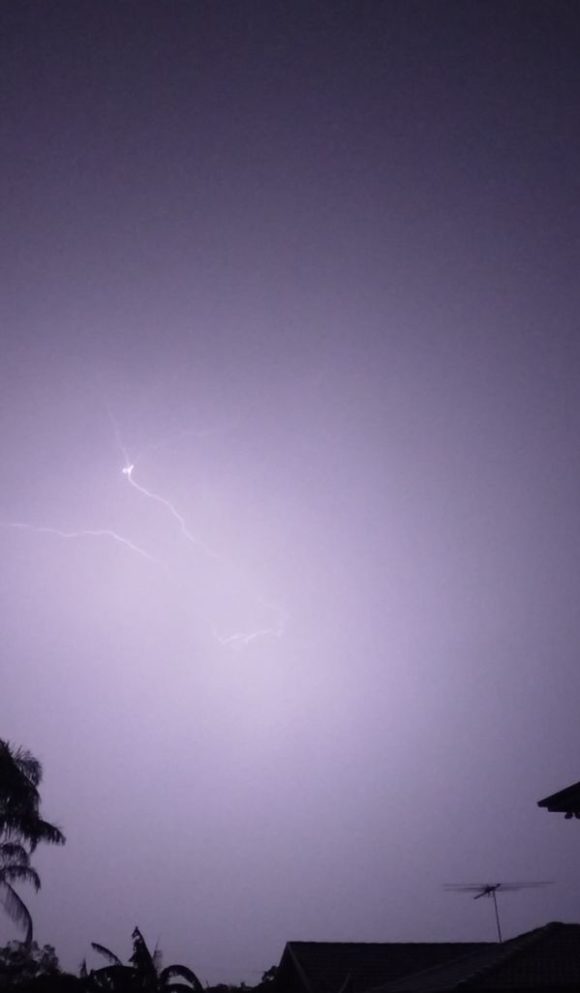 In addition to the heat, a line of storms developed across the Riverina and South West New South Wales and tracked eastwards during the afternoon of Saturday and reaching Western Sydney after 10 pm. The storms reached Blacktown by 10.50 pm producing a spectacular light show at times. The majority of the lightning observed were sheet lightning and anvil crawlers.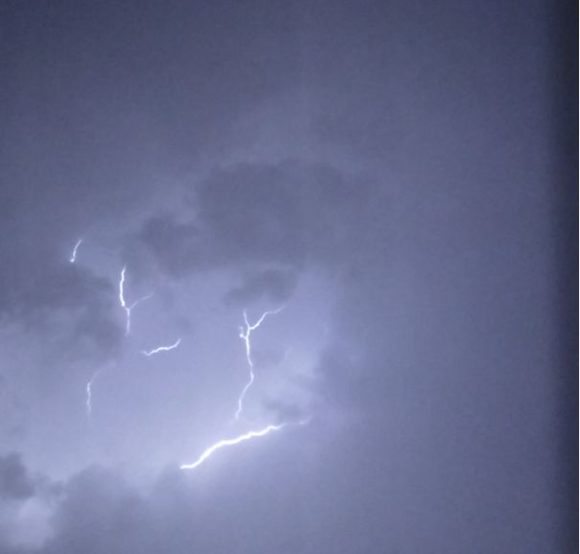 It was noted that more cloud to ground lightning strikes occurred further west around Penrith. Here in Blacktown, there were very few cloud to ground strikes. It took 2 hours for the storm system to pass over with all activity ceasing by 1 am Sunday morning. The storm appeared to weaken as it tracked further east to cross the coast.
The storm was accompanied with a period of strong westerly outflow winds, a short burst of heavy rain but no hail.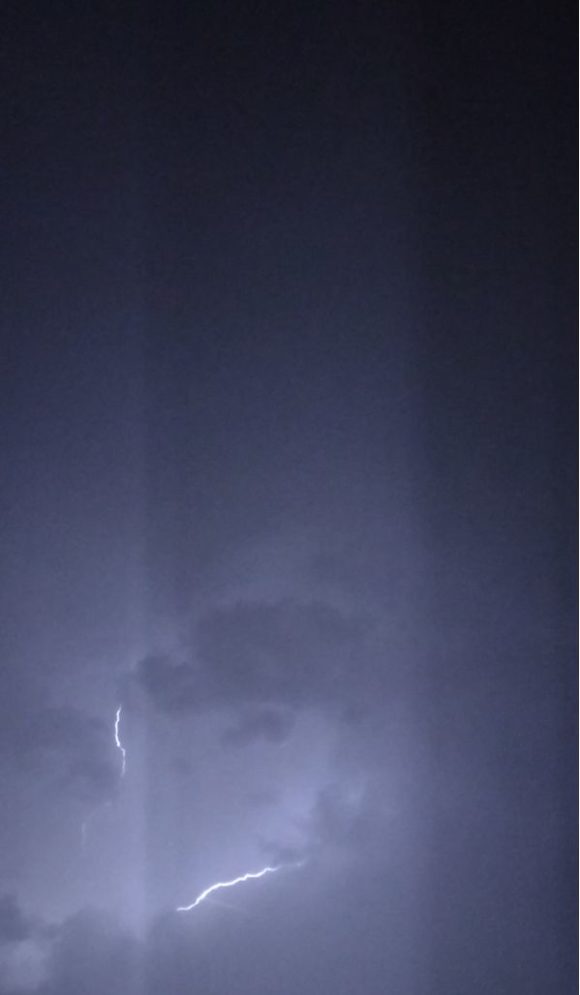 Despite the longevity of the storm, maximum rainfall totals only reached 12 mm around Penrith becoming lighter further east.
Further storm and rain activity is occurring across New South Wales during Sunday and conditions are not as hot when compared to Saturday.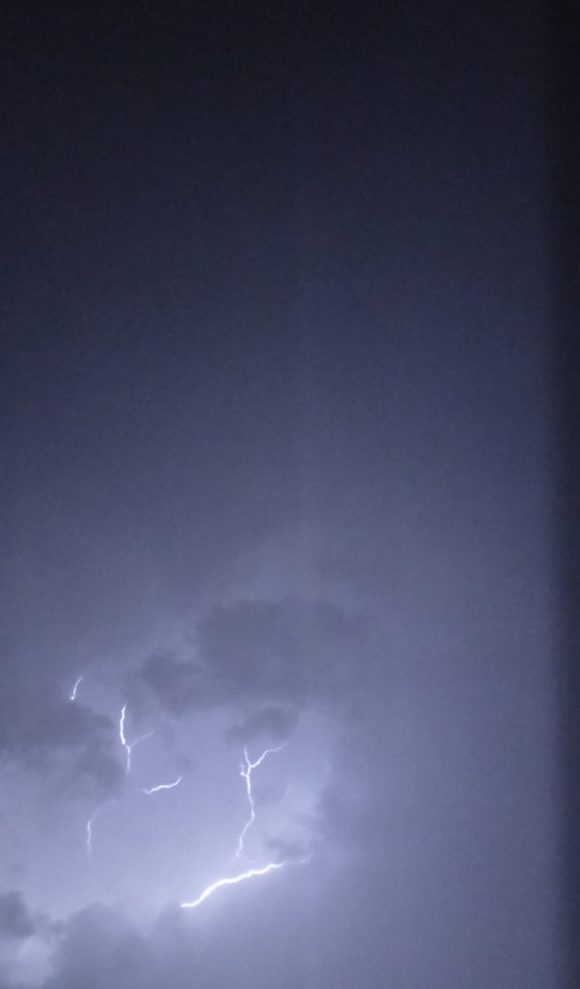 The images attached to this post shows some of the lightning flashes occurring all taken / filmed from my mobile phone (Motorola) which is the first time I have used a mobile phone to film or record lightning from a storm.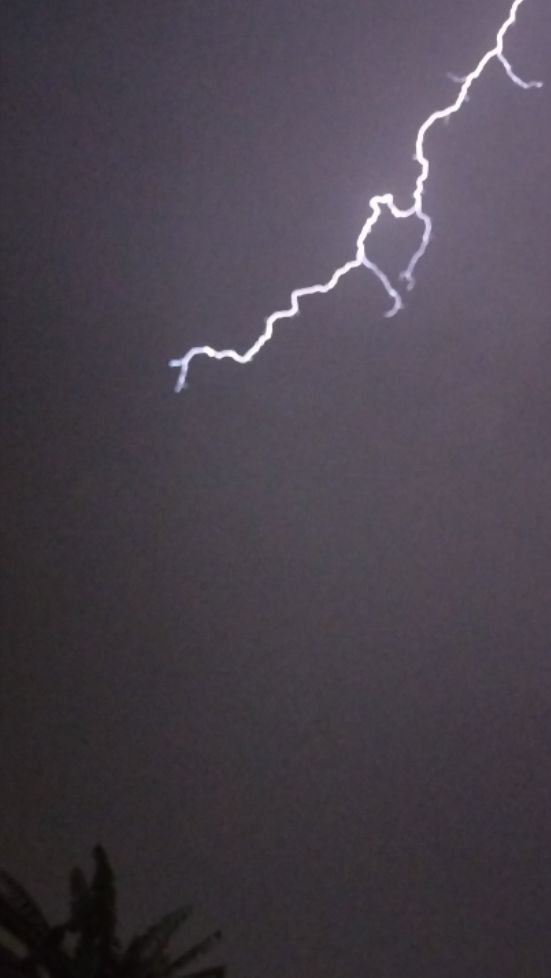 Related Terms: