Storms Bredbo 17th December 2017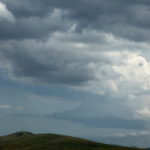 It was a tough day - tough decision. Do we chase higher risk of failure stronger cap near Lithgow and surrounds or down south where indications were that if storms did go up thee was better shear environment - supercels perhaps? Canberra bound we were. All on time too. Except - the storms were not on time - they were virtually non-existent!
Our only option was to head towards Bredbo where a strong cell had organised. It was already entering no roads country by the time we got to it. We headed after the cell towards Cooma that showed inflow base features. The updrafts were eventually disorganising. But alas I noted a string of stratus racing under it! Undercut? I look behind and where we had passed several congestus towers had showed up!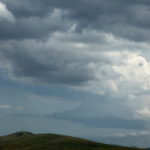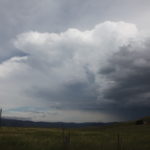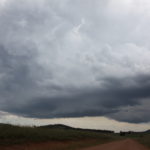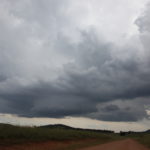 Turn around Colin! South easterly winds were streaming and meeting the lighter northeasterly winds further north near Bredbo! The base consolidated quickly as it does in this part of the world with the addition of moisture advection. This did develop into a storm that once again intensified to the east of Bredbo. Some time-lapse of the base provided some rest and observational opportunities. The storm produced a decent anvil and some interesting structure. Time-lapse did not show any clear or obvious rotation however from our perspective.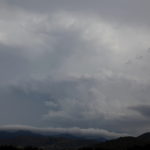 This was to be the end of our chase. As we proceeded beyond Lake George, radar indicated a nice storm had developed but alas it did not remain intact for too long.

Related Terms: