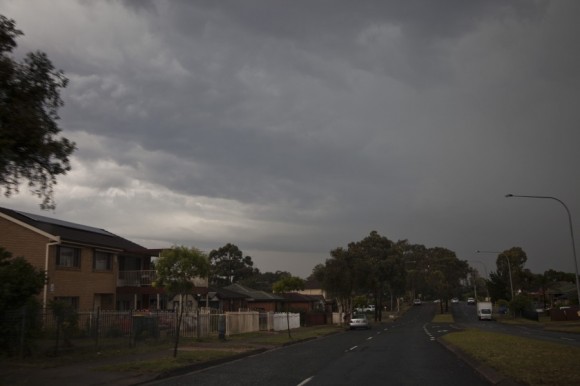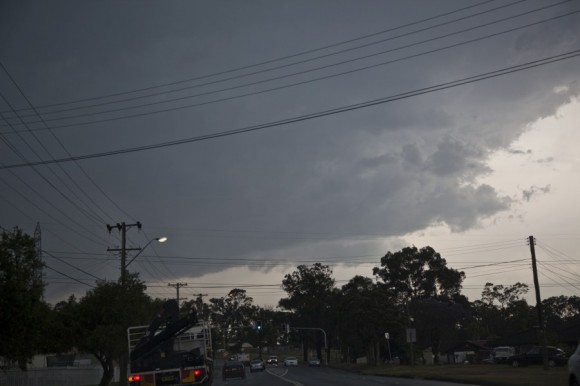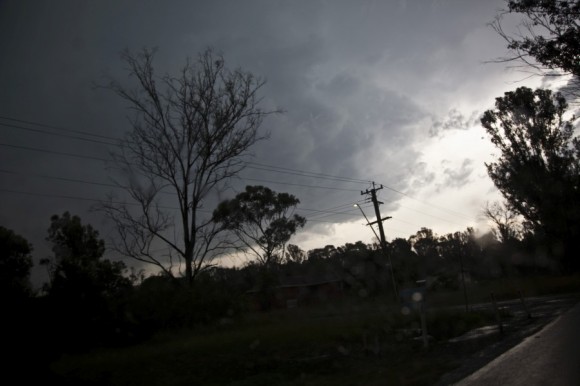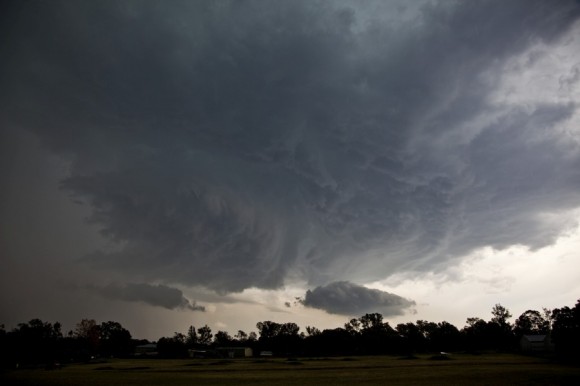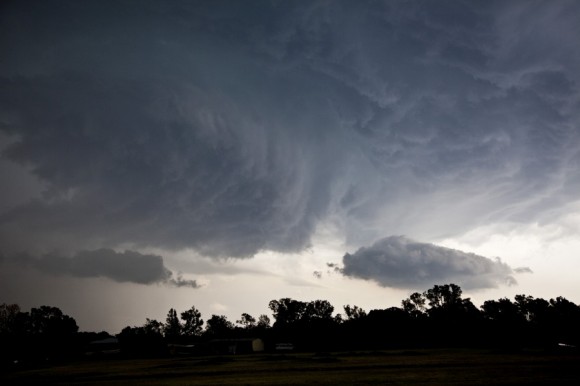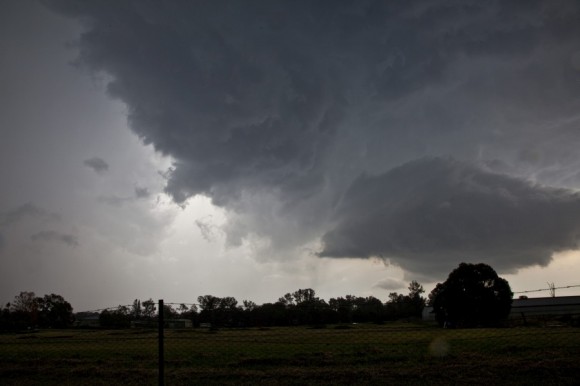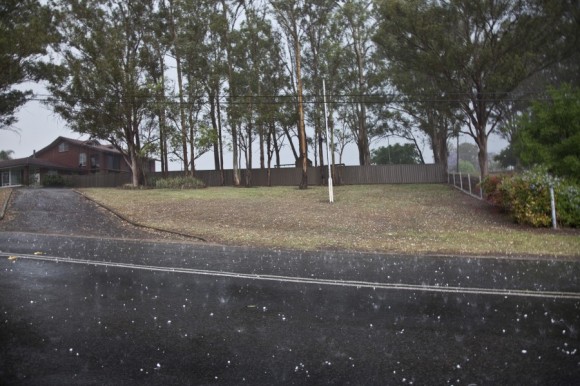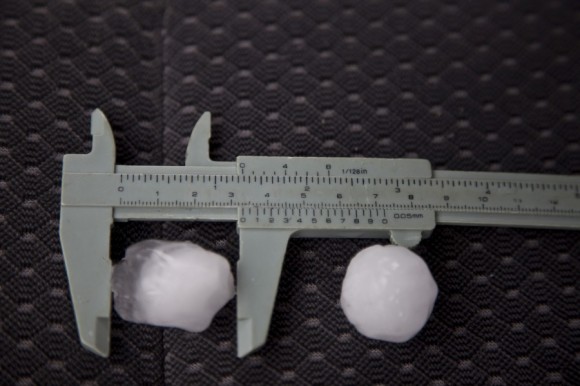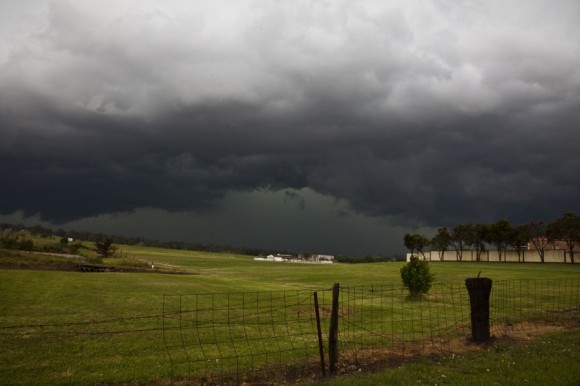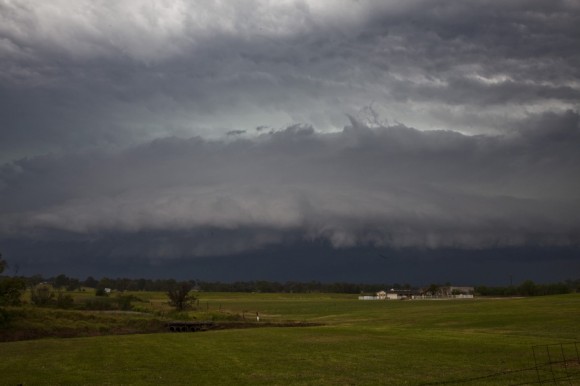 With an upper trough approaching the region, heat and moisture at the surface, conditions were ideal for thunderstorm development from early afternoon. In fact, numerous storms developed across the Central Tablelands and approached the Sydney region. One cell in particular showed signs of intensifying and moved left along what seemed to be a boundary. This cell had developed rapidly and a rain free base developed Londonderry with possible hook echo signature on radar. The storm was reasonably active lightning wise and continued to move towards Box Hill. Hail was reported in Riverstone as I drove through confirmed by Nick Moir. I ventured further north positioning near the possible second hook echo where slightly larger thumps occurred in the Box Hill vicinity.
While in this region, I did not pursue the cell towards Glenorie and simply decided to measure the hailstones further back in the main path. Hail was measured at maximum 3.3cm in diameter.Strangely enough, I look across the road and there was what looked like a larger one! I crossed the road only to find an actual golf ball - a real golf ball, and another one and another one - probably about 6 to 8 golf balls outside of a farm fence was just wierd! I have never observed this in all my years of storm chasing!
Moving further along the path, its seems the hail sizes were consistent. Looking generally southwest, out of the haze it seemed another cell was approaching. Trying to find another vantage point was fruitless and amazingly, the storm had made its presence known quite quickly - this storm was moving in rapidly.
Finding a position not far from the measured hail, tripod was set up filming for immediate time-lapse. The storm had appeared out of the haze and was a sculptured shelf cloud structure. As the low base appeared, lightning could be observed pulsating behind. A bowl lowering also appeared on the south side of this particular storm segment. Time-lapse was shot of this lowering but alas nothing significant in terms of obvious rotation picked up. The shelf cloud spread overhead and rapidly moved northeast. Some strong pulsating lightning bolts were observed as the shelf cloud became less defined. Some intense precipitation was also observed to my west and northwest that came from another core.
Initially giving chase, it was evident this was a mass of rain and storm activity and I turned back meeting with Nick Moir for an evening pizza with discussions of the storm chase.
See : 128km Radar Loop for Sydney (Terrey Hills), 21:00 04/11/2014 to 21:00 05/11/2014 UTC
See : 64km Radar Loop for Sydney (Terrey Hills), 21:00 04/11/2014 to 21:00 05/11/2014 UTC
See : 128km Radar Loop for Newcastle, 21:00 04/11/2014 to 21:00 05/11/2014 UTC
Added a video http://youtu.be/4BBViLMtvh4

Related Terms: