I was contemplating a mini chase today - more local given the marginal instability. When the first radar scan showed a cell near Colo Heights, I made the move immediately. Reports from Nick Moir and also radar showed the storm intensifying with updrafts rising further.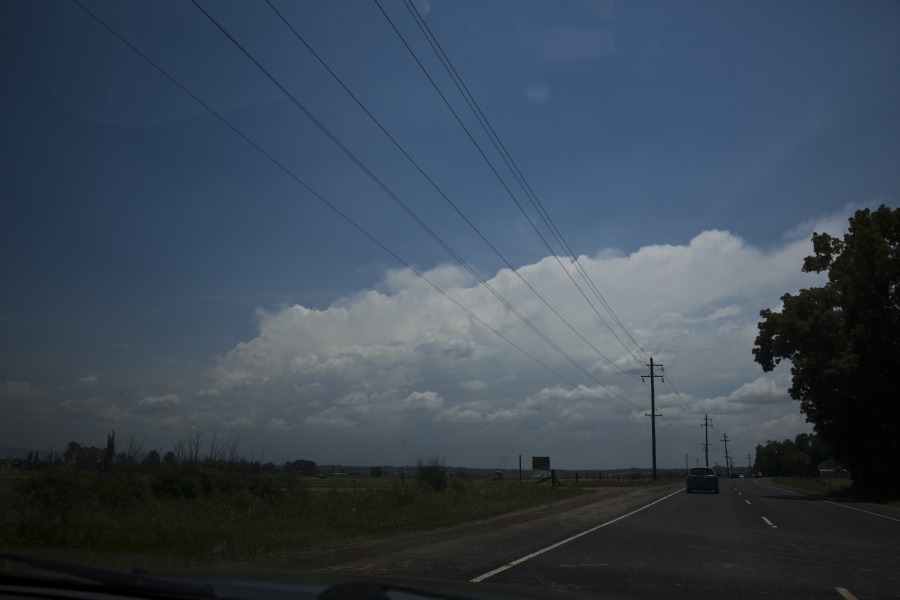 There was a slight chance of intercepting the cell on the Putty Road. However, I was only able to get a few hailstones (perhaps diameters of about 2cm) from the back end of the storm which now had escaped into the wilderness. The best I could do is observe the storm through the few breaks in the jungle up the Putty Road. Timelapse was also captued of the storm. After this point, the storm went into a slow decline perhaps undercut by the boundary responsible for its development.
After this storm, I had some thoughts of chasing the mid-north coast cells but alas, I would not have made it based on the typical time scales required to travel.
All in all, a nice cell to watch!
Regards,
Jimmy Deguara
Related Terms: