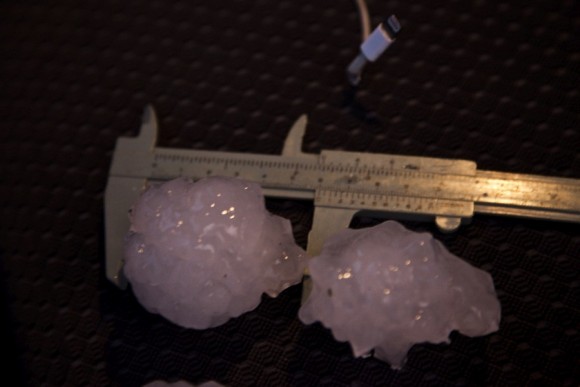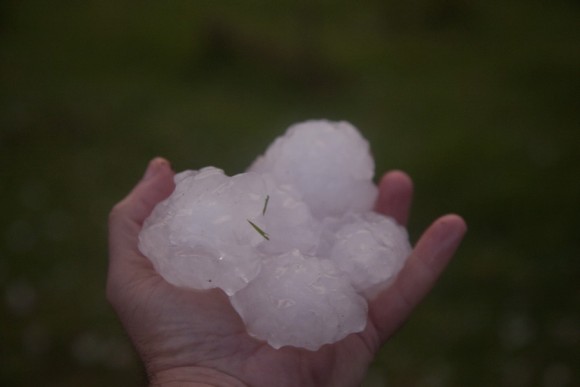 It was a long afternoon with once again storms on the Southern Tablelands heading towards Campbelltown.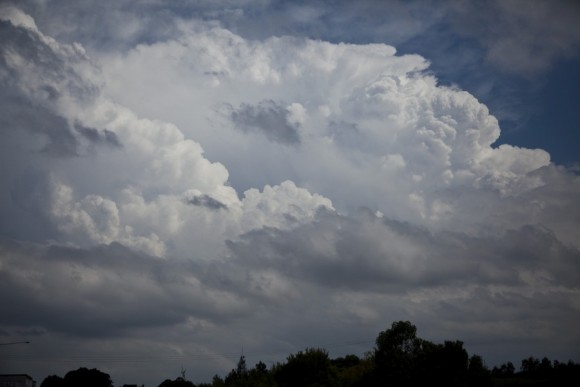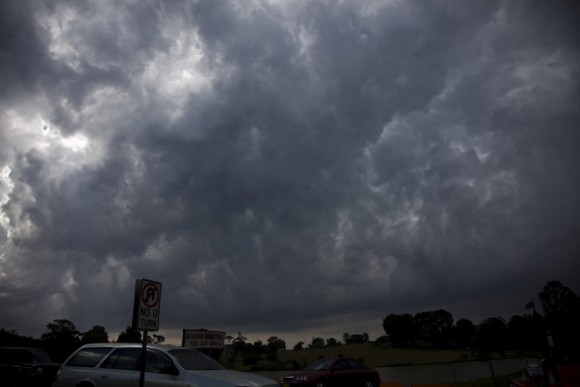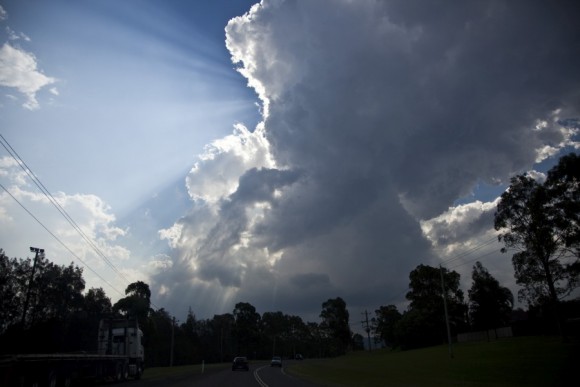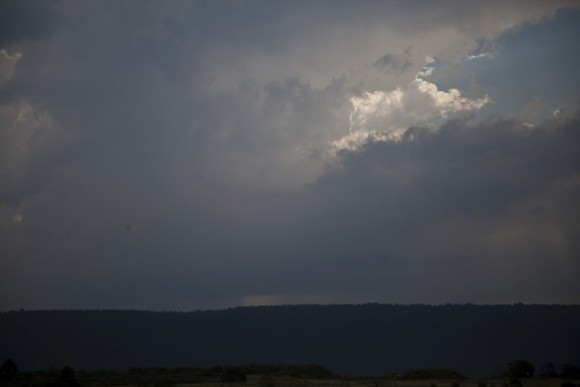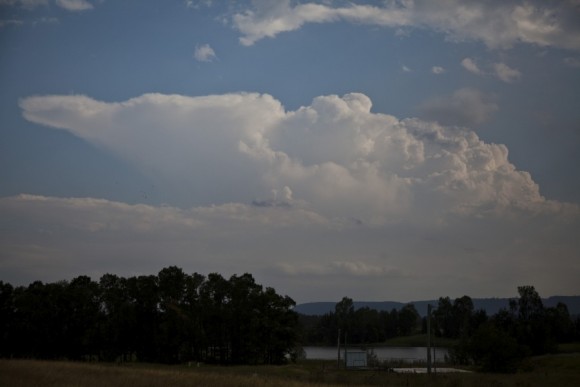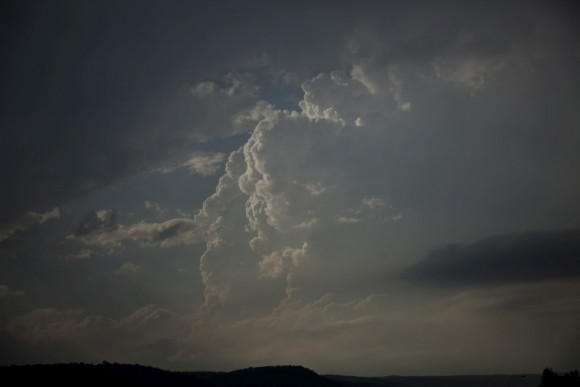 This made for the first intercept but the storm soon collapsed near Liverpool. It look as if the Hunter was the only place to be after this but I repositioned to near Penrith Lakes. A storm had slowly begun to take off south of Katoomba but seemed to struggle. It was at this time Nick Moir and his companion met up.
And to complicate things, another storm explodes near Wisemans Ferry, followed by an explosive updraft near Colo Heights. Nick and I both decided to head towards Richmond and it quickly became apparent to continue on to Colo Heights. Critical decision and after travelling through Dukes of Hazard countryside we finally made it out at Colo Heights.
We wasted no time heading towards the storm now to our west north west. A thick base greeted us with synonymous lightning strikes.
With a green tinge evident, hail was on the cards. the storm was only able to produce brief bursts if hail but it was the lightning - dangerous lightning - that concerned us.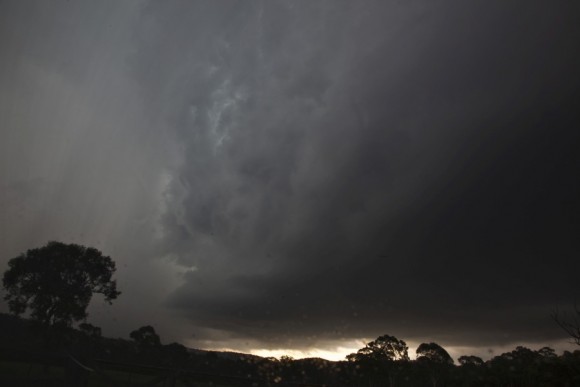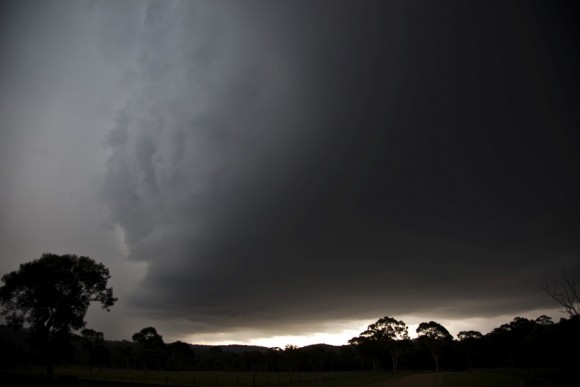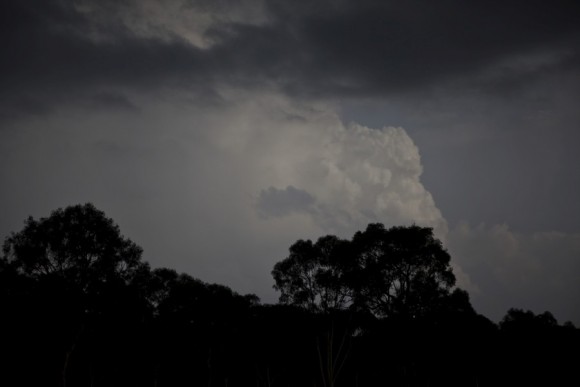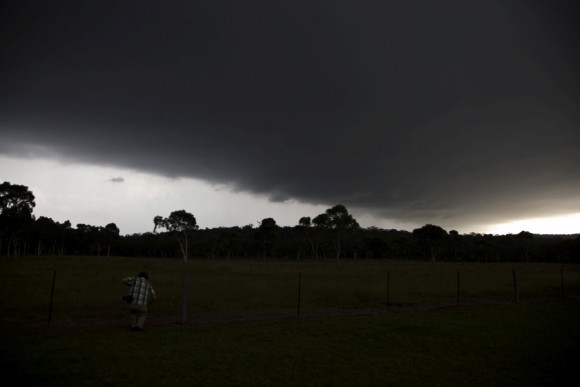 This meant a decent updraft was overhead! Heading north towards Putty, the bursts of hail brought large hailstones but still nothing more than 2 to 3cm in diameter. Near Putty, a major base had developed and although not obvious inflow from the northeast feeding into this base. The decision to head towards and beyond Putty made the chase worthwhile!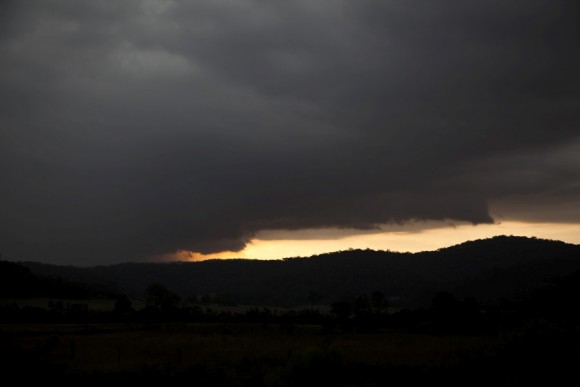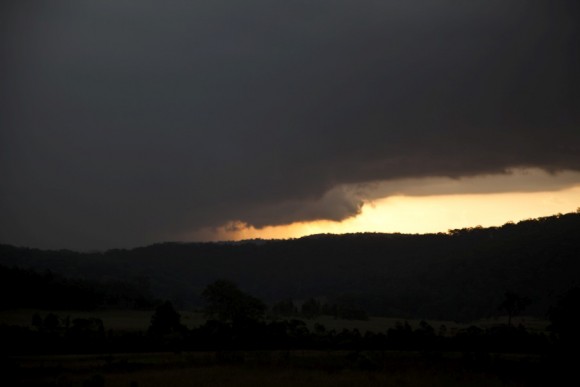 Copious amounts of hailstones developed at first to 3 or 4cm and then the odd large sounding thud!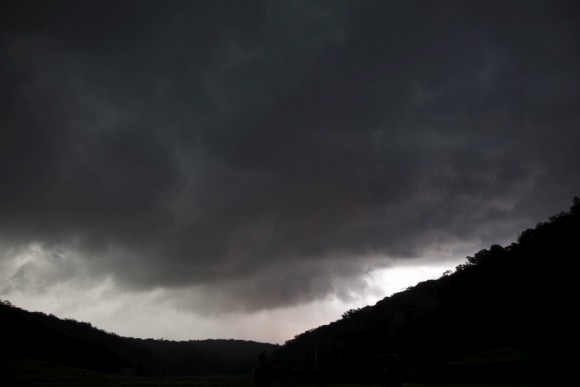 The further northwest, the larger the hail and this time very large hailstones vibrated the vehicle! This lasted for the best part of 20 minutes as I moved even further northwesterly. Finally, the hail had been dumped and only 3 to 4cm hailstones were falling. The storm had probably gone into a weakening phase at this point and dumped its hail or at least briefly moved out of the road coverage.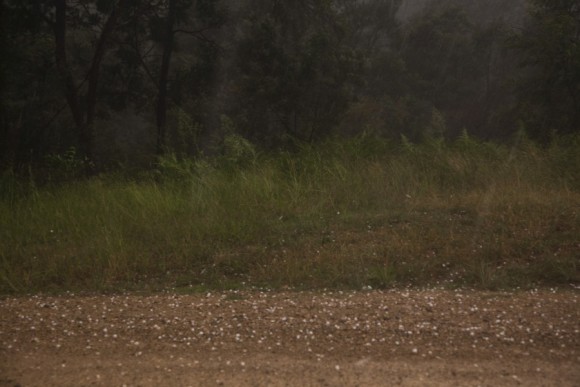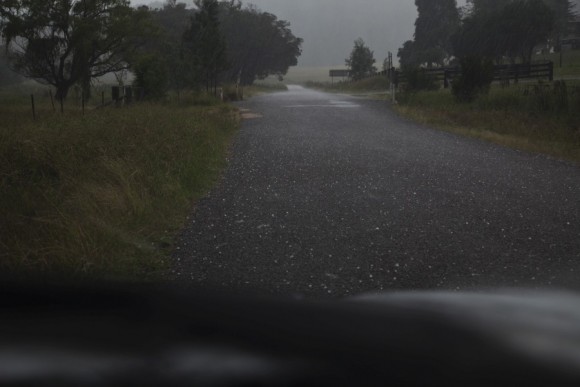 Measuring time - at first hailstones to 5cm were sampled and measured but upon further investigation, a slightly larger and rounded hailstone was found and measured to achieve the 6cm category! The storm exhibited coloured reflections of the sunset - occasional zits produced at dusk. After gathering a few hailstones into the car to show Nick Moir, I headed back. Unbeknown to me, Nick had headed back north and was already at Bulga when I contacted him! After brief stop, it was time to head back home! Finally something to smile about!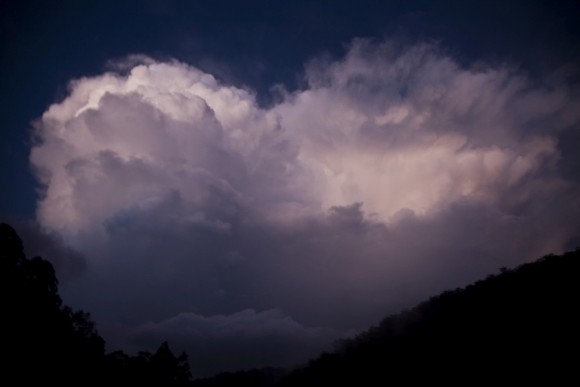 Related Terms: