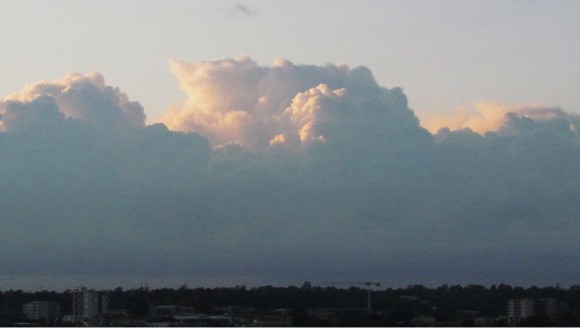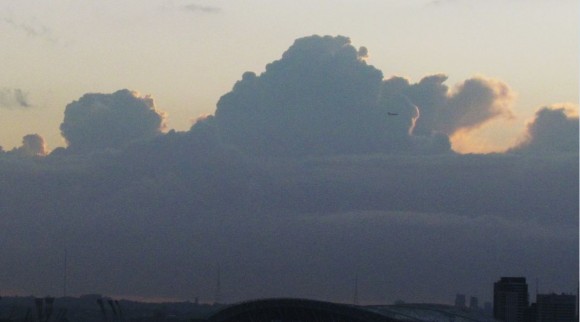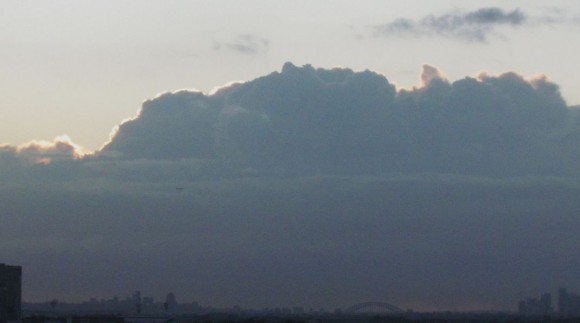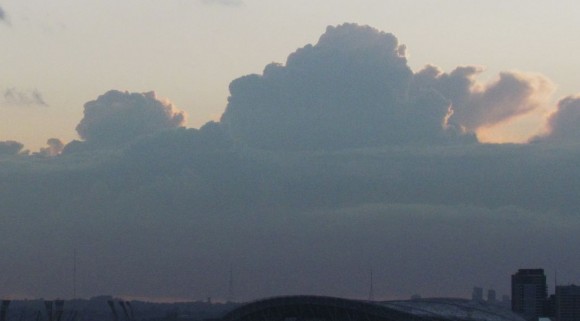 Early Thursday morning 17 September a number of thunderstorm cells developed off the coast of Sydney. Occasional lightning flashes were seen illuminating individual cells whilst I was travelling to work. Upon daybreak, I managed to get to the top of the Auburn City Council car park and take the photos seen which are attached to the post.
The storm cells seen in the images to the east were out to sea and travelling parallel to the coast at the time. The radar image showed the storms located some 10 to 30 km offshore.
The images shown were taken between 6.05 am and 6.10 am just after sunrise.
Later during the day, separate storm cells and hail storm events affected areas to the north of Sydney including the Central Coast and Hunter Valley regions although due to work, I was unable to chase any individual storm event. It is known that places affected by the storms received copious amounts of hail and heavy rain causing disruption and there are numerous media reports and images concerning hail events and hail drifts at or near Wyong and Tumbi Umbi (Central Coast).
Related Terms: