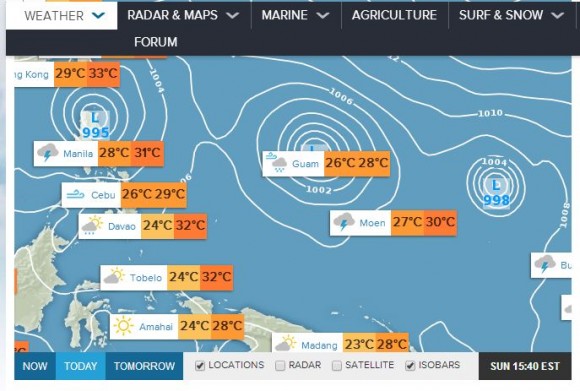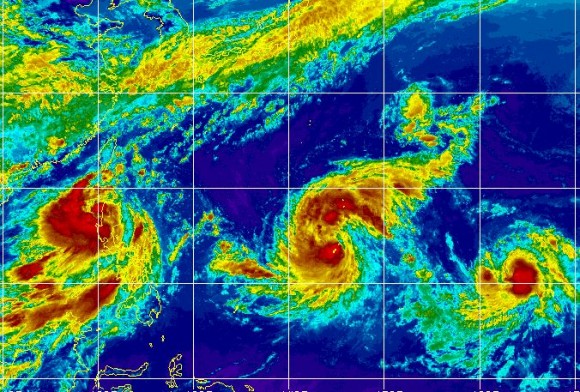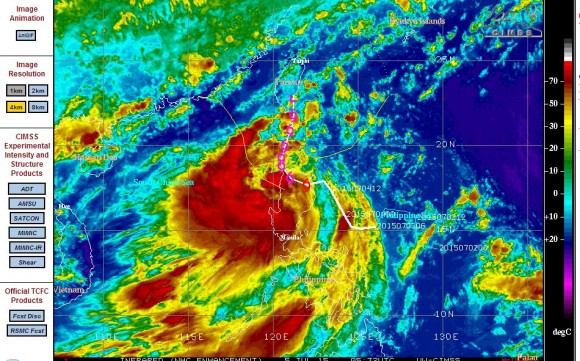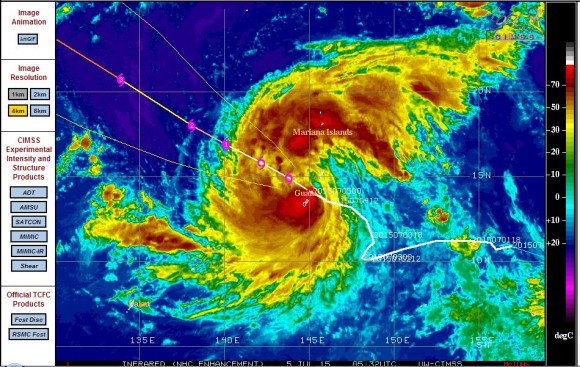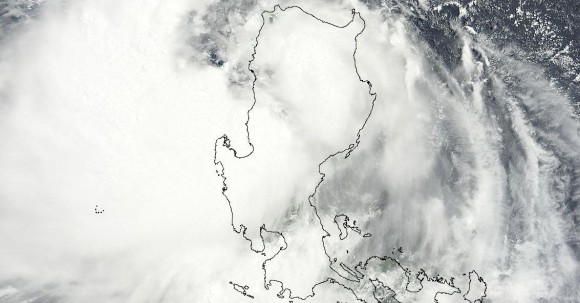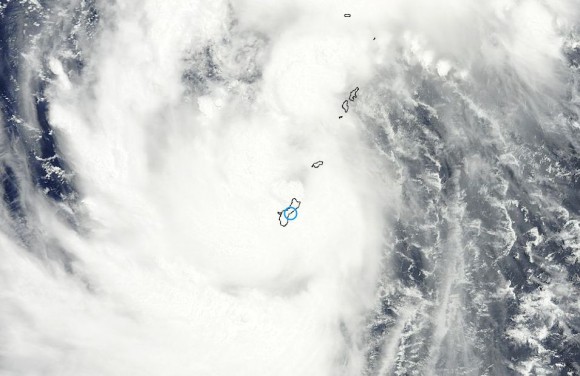 As shown in the various synoptic charts and models including images acquired from CIMSS and NASA (Rapid Lance) and dated 5 July 2015, the western Pacific Ocean is an active region with at least three tropical storms or typhoons in existence at the same time. This is showing a dynamic period and a vast region favourable for such storms. From west to east these are:-
STORM 1 being Egay (Lindfa). The western most storm today crossed over northern Luzon Island. According to PAGASA (Philippines), this storm is determined as being a very active storm and potentially dangerous. Wind speeds have increased to 95 km/h at its centre with some gusts being recorded to near 120 km/h. This storm is now passing back out to sea and likely to approach the south east coast of China in coming days. A satellite photo is attached showing its location with Luzon Island super imposed over the top to demonstrate its size relative to the island.
STORM 2 being Chan Hom. The storm (Centre) is a dynamic storm as well as it takes a north west path. The storm passed over Guam Island that brought peak wind gusts to 46 miles per hour (Approximately 74 km/h) at Rota at 2.36 pm (5/7/2015). A weather station on Guam recorded 8.81 inches (Approximately 224 mm) of rain over the past 2 to 3 days from this storm until 4.32 pm 5/7/2015. This storm is expected to become a typhoon in coming hours but remain over open ocean. A satellite photo of the storm with Guam superimposed across the image shows the true nature of the storm.
STORM 3 being Nangka. The eastern most storm formed during Friday and Saturday and is very dynamic. It is currently near the Marshall Islands but weather stations on the island currently do not show significant conditions occurring. Winds at the centre are reaching 50 knots and winds are expected to increase rapidly to 65 knots in 24 hours and a typhoon shortly after. This storm is expected to travel north west over open ocean.
This shows a dynamic region with three major storms occurring at the same time in a region that favours such storms.
Related Terms: