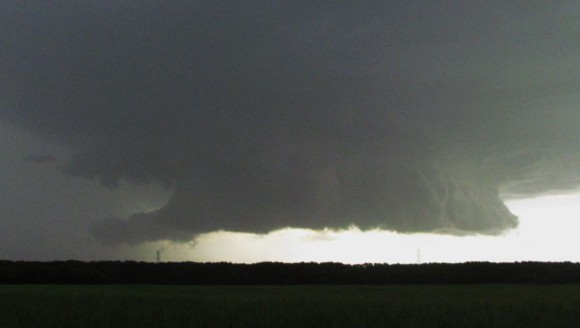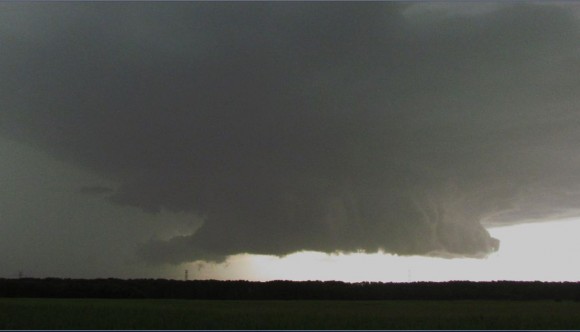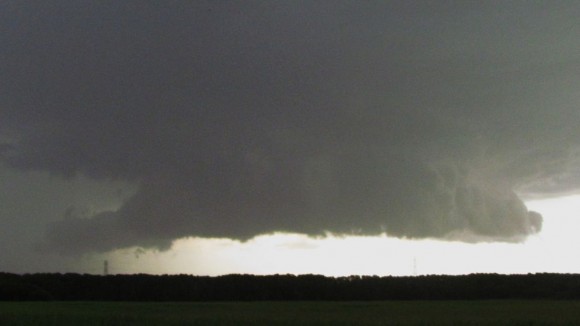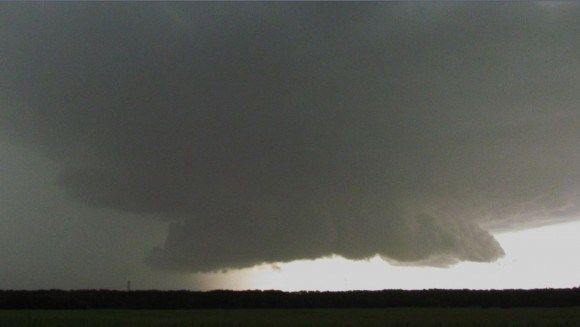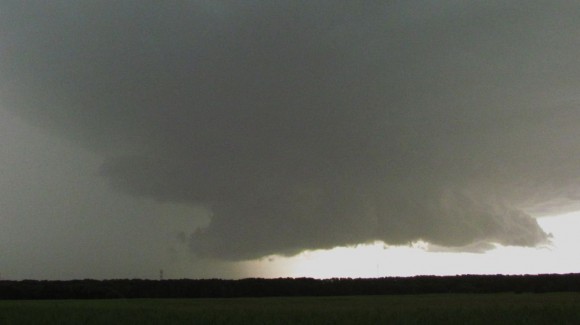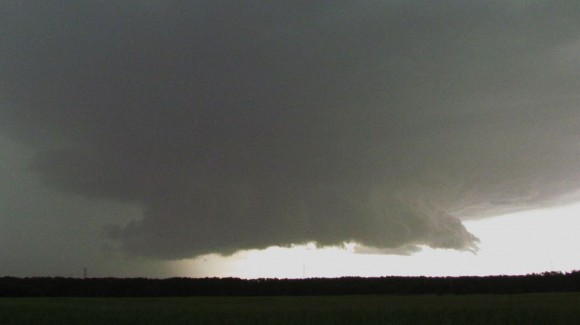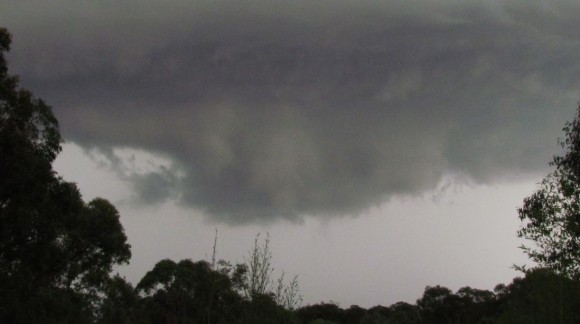 As part of an intense storm chase from Mangrove Mountain (Central Coast) to Karuah (Coastal Hunter Valley or Lower North Coast), I intercepted this storm as shown in the photos.
I was keeping abreast of a southerly wind change and strong thunderstorms were developing with the change as the system progressed further north along coastal New South Wales.
Only 1 hour earlier, I had experienced a hail event at the Caltex Service Centre on the Sydney to Newcastle Expressway (Now the M1 Motorway) and later stopped to photograph another storm at the turnoff for Cessnock.
I kept going north with the southerly change and successfully managed to cross the Hunter River. I stopped on the north side of the river at a safe place and was stunned at what I saw.
This storm was coming towards me quite rapidly. I had just enough time to take a series of photos and if I stayed any longer, it would have caught up with me. I could not go for lightning photos as it was too dangerous to be out of the car for any length of time. The storm was producing some significant lightning strikes. Even taking the photos was a safety issue for me.
I kept going north towards Karuah. I turned off the freeway back towards Nelson Bay and I decided to let the storm overtake me. It crossed the coast south of Karuah but did not impact Karuah township itself as I later went into town for an evening meal and it was dry.
During its passage over me where I stopped, there were strong winds and a brief burst of heavy rain but no hail. Some big lightning strikes were observed.
The storm base seen is looking west back towards Maitland. I am just south of Raymond Terrace and that storm tracked north east and crossed the coast at around the Nelson Bay region. This was the last storm I followed within this complex. There was another storm cell to the north west completely separate from what went off the coast but with evening progressing, I decided to end the chase at Karuah. That north west storm was not significantly lightning active but seemed to have a heavy rain core.
The storm seen in the images was by far, the best I saw for the day and I was stunned. This was a fitting end to a big storm chase that started from Mangrove Mountain at around 12.15 pm when the first storms began to develop.
Related Terms: