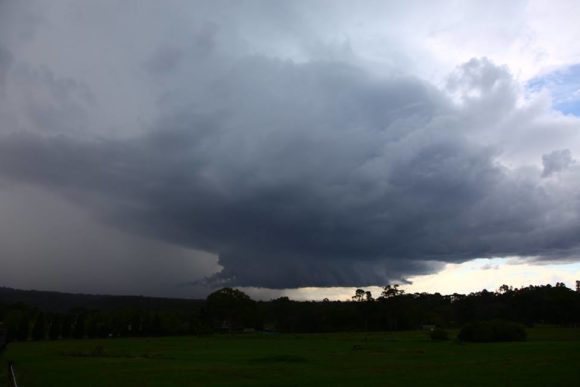 An impressive supercell developed near Colo Heights and moved rather quickly towards Glenorie on Tuesday. Radar echos indicated hook style signature with curved on reflectivity radar and possibly weak couplet.

After work, it quickly became apparent of an isolated cell that may exhibit interesting structure and demanded at least an attempted chase. The region along the Northern Road is notorious for tree lined roads blocking what could be uninterrupted views.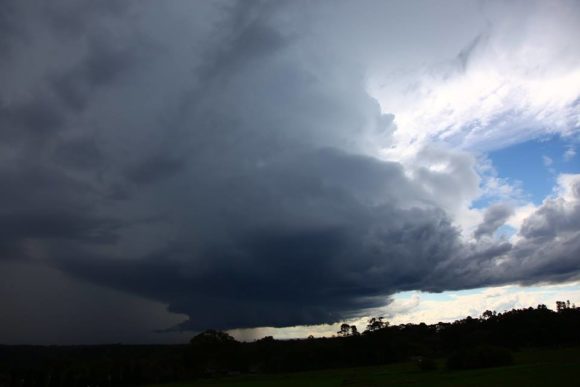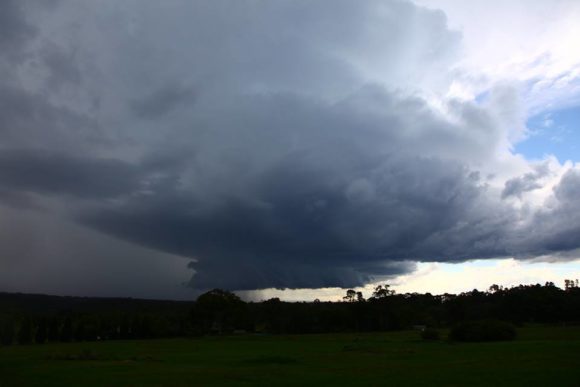 Finally past Castle Hill, it became a frantic effort to find whatever view presented itself. One view provided at least a shot of the structure I had been observing for 15 minutes or so. The second position was perfect and so video was taken. Unfortunately this was cut short due to anvil rainfall. The structure was incredible with classic supercell structure and wall cloud persistent for 30 to 40 minutes.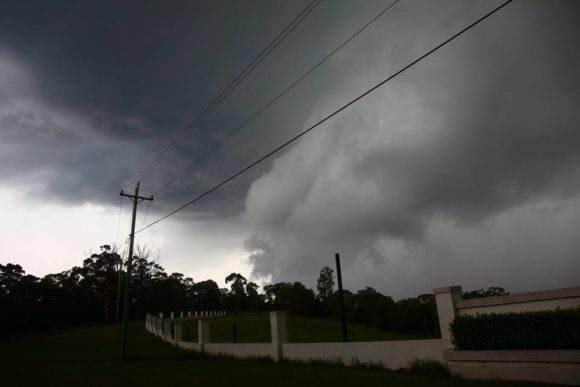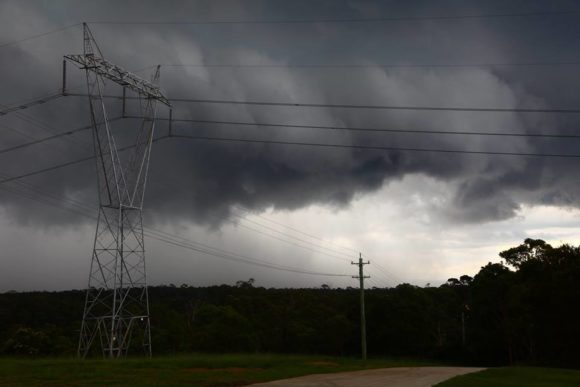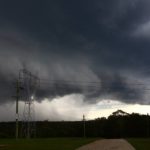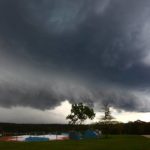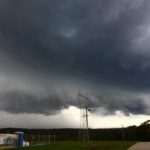 Further north, the storm showed signs of a shelf cloud and produced some strong winds as it passed over. As it passed east, a flanking line showed some interesting lowerings. Radar structure showed a decrease in organisation and intensity. The warning was removed.
More storms approached from the west which were intercepted although weakening near Quakers Hill. Frequent lightning and heavy rainfall were the main features of this complex.

See : 64km Radar Loop for Sydney (Terrey Hills), 03:00 21/03/2017 to 00:00 22/03/2017 UTC
Related Terms: