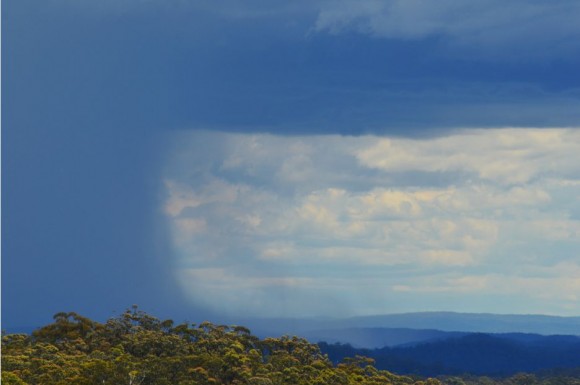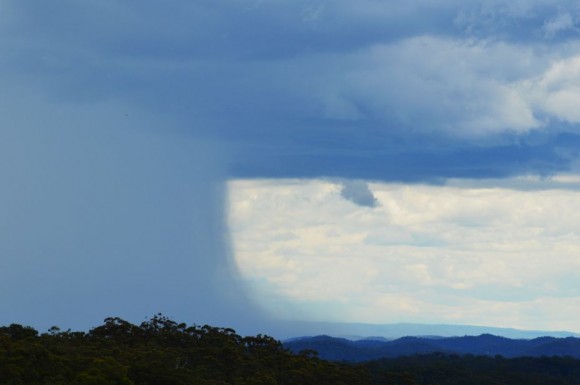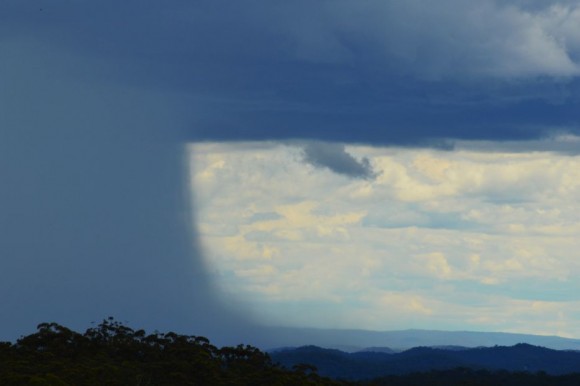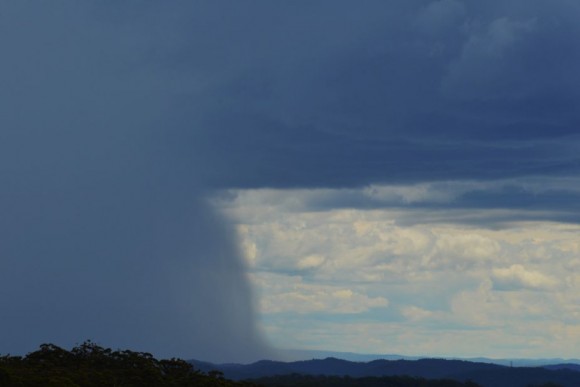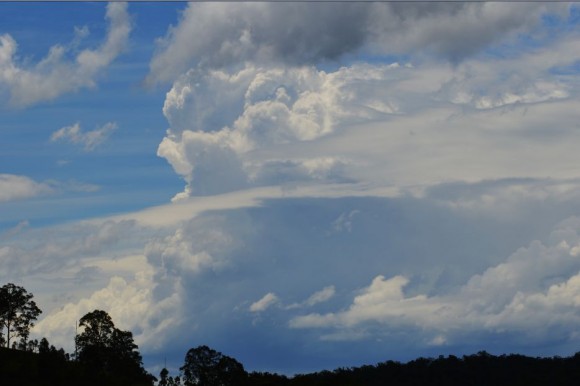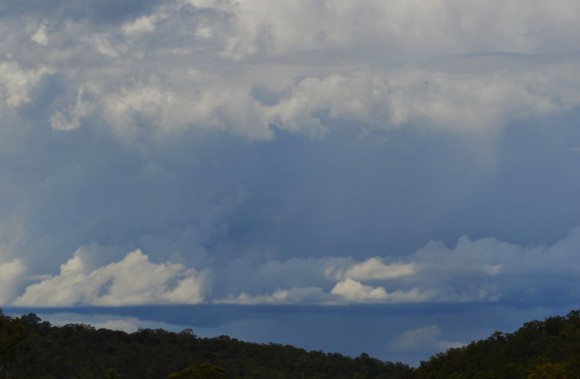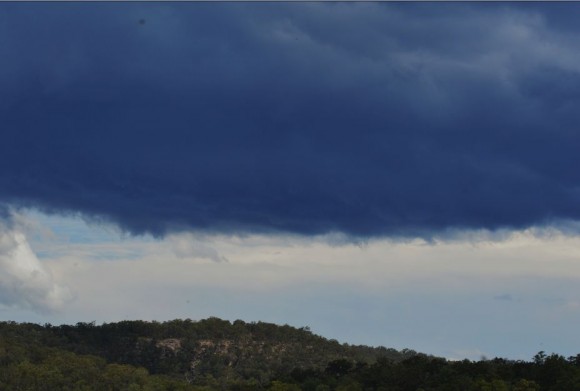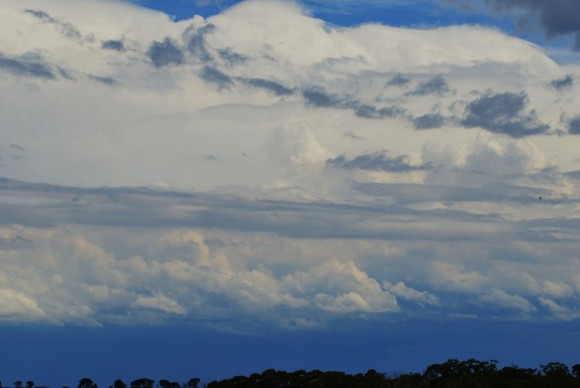 Storms developed early around Mangrove Mountain north of Sydney shortly after 12 noon. Between midday and approximately 2.30 pm, no less than two separate storm events occurred within the Mangrove Mountain region and areas toward the north. Another storm cell was identified further north as seen in photos 5 and 6 but I was unable to give chase due to road works blocking road access.
One particular cell as shown in photos 1 to 4 looking west intensified rapidly and produced an impressive rain shaft. A microburst or downburst was also observed identified by how the rain was falling along the northern edge of the rain shaft.
This was the storm that set up a big afternoon storm chasing but during the period 12 midday to 2.30pm, this storm plus another cell to the north were separate storm events in their own right.
The last photo is looking south from Mangrove Mountain and this was the storm that passed over Sydney producing as much as 40 mm of rain over Blacktown and helped to push rainfall totals to 63 mm over Wahroonga and 74 mm over Mosman (Spit Bridge).
Seen from Mangrove Mountain, this appeared to be a strong storm although I was too far away to see any lightning or hear any audible thunder. It is understood based on media reports that hail was reported from the storm as it passed over Sydney.
A feature of the early storms in the area were that they were small but contained brief but intense rain shafts and had short life spans.
The first storm lasted less than 1 hour before weakening. For the second storm (Photo 7), I was able to skirt the edge of the rain shaft and large raindrops were falling. I did not encounter any hail.
For the storm over Sydney, I did not give chase but observed it.
All the images provided were taken between 12.20 pm and 2.30 pm during the first storm event for the 13/11/2015.
Related Terms: