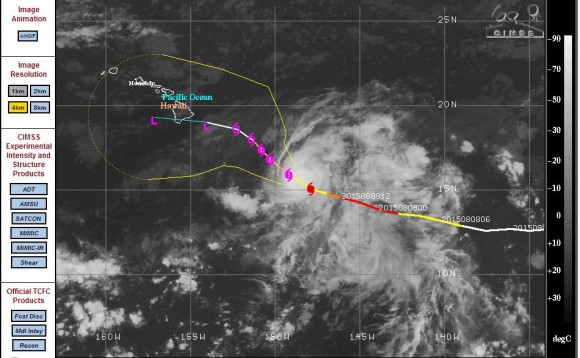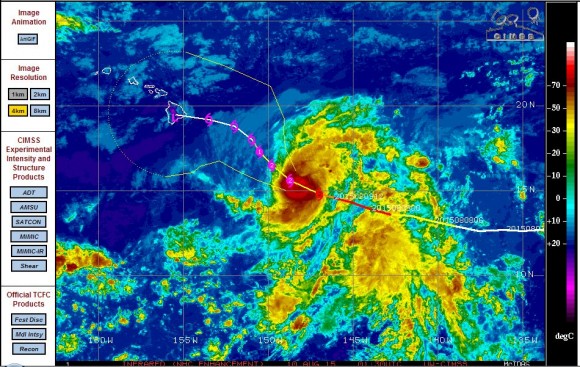 Hurricane Hilda is an interesting hurricane to watch. The storm briefly intensified into a Category 4 storm then just as fast weakened back to a Category 2 storm.
The storm reached its full strength during the 8 August 2015 in which wind gusts briefly touched 120 knots (Approximately 222 km/h) with peak gusts in excess of 135 knots (Approximately 250 km/h).
The storm started to pass over cooler waters and started to break apart soon after so its peak intensity was brief. The storm currently has wind gusts of 85 km/h (Approximately 157 km/h) and is now weakening. The storm will continue to weaken back to a tropical storm in coming days as it approaches Hawaii.
While there is a threat to Hawaii, by the time the storm reaches the big island it should be nothing more than a weakening tropical storm. In addition, the eye has now filled in and there is no longer any visible eye in any of the satellite photos.
The CIMSS model is attached (Acquired 10/8/15) which shows the storm towards the end of its lifespan.
Related Terms: