The first typhoon of the year across the north west Pacific has been menacing the coast of the Philippines especially Luzon Island however, the storm is not forecast to make landfall.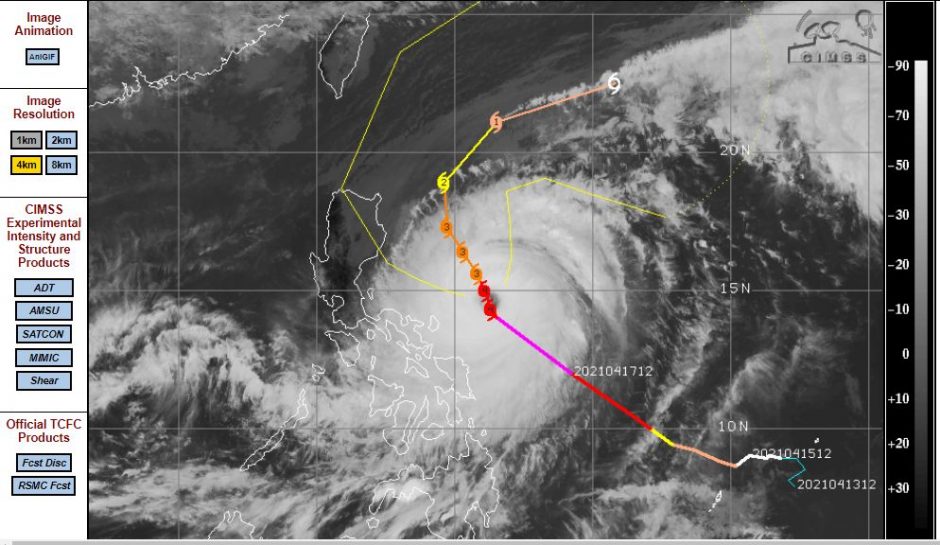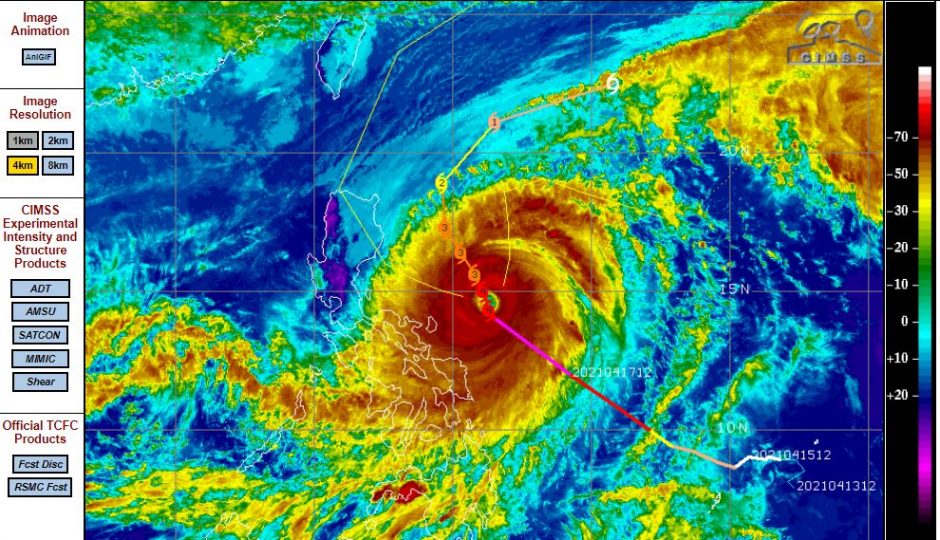 The storm formed east of the Philippines then tracked north west skirting the eastern coastline of Luzon Island. The storm is now forecast to track northwards then turn north east taking it away from population centres and back out to sea where the storm will decay.
This storm reached Category 5 on the Saffir Simpson Scale where it had peak wind gusts of 145 knots or approximately 268 km/h making it an intense system.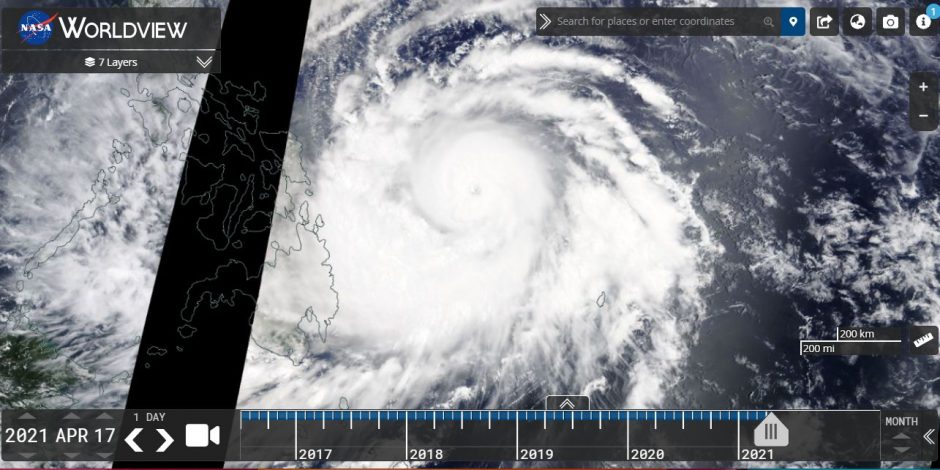 At the time of writing, CIMSS has the storm as being rated Category 4 on the Saffir Simpson Scale with peak wind gusts to 120 knots or 222 km/h but over the next 2 days, the storm should weaken as it passes over colder waters of below 26C.
The north west Pacific Ocean is a favourable location for the development of intense typhoons due to favourable ocean temperatures and ideal conditions and such intense storms occur most years. Often landfall occurs across the Philippines, Taiwan and or southern China.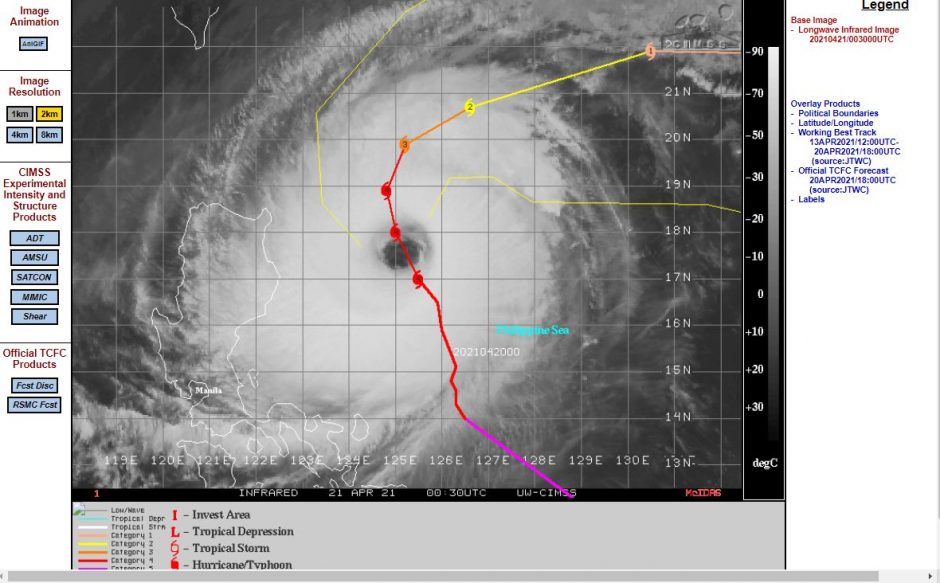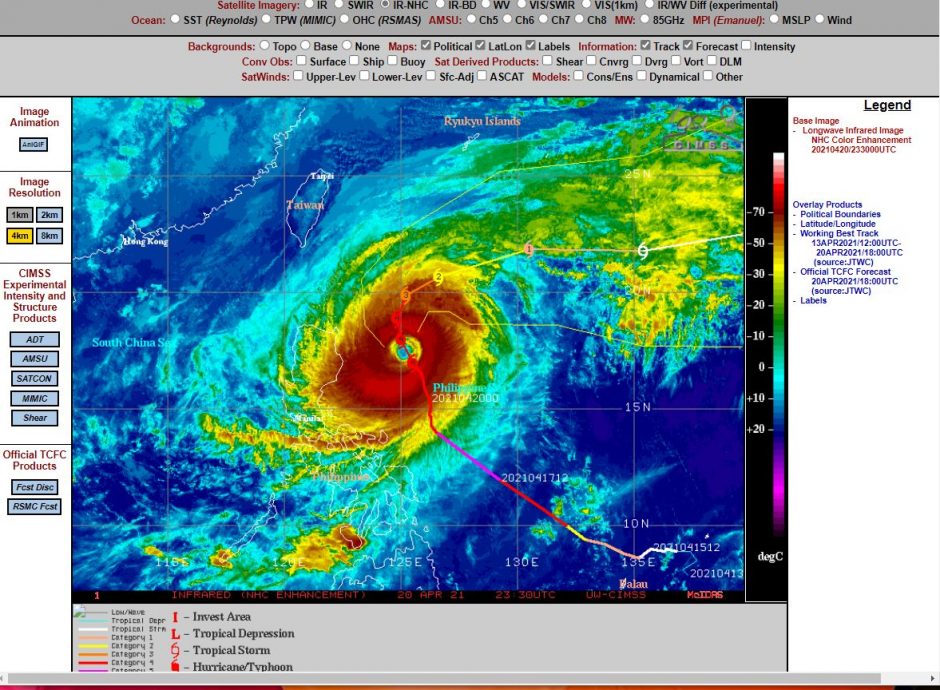 However, it is expected that Typhoon Surigae, will remain well clear of population centres.
Recent satellite images show an intense storm with a well defined eye located directly east of Luzon Island. It is a compact storm with well defined convection occurring especially across its eastern side.
The storm will only be affecting shipping lanes and aircraft flight paths given its location.
Related Terms: