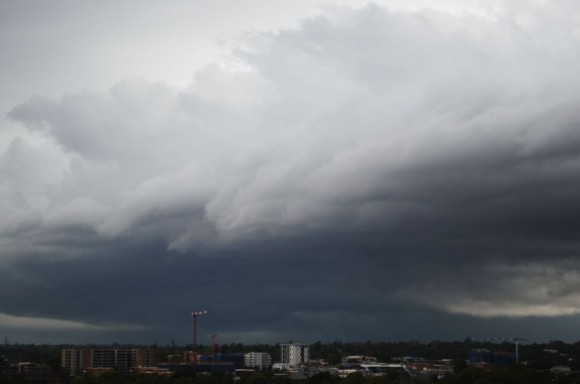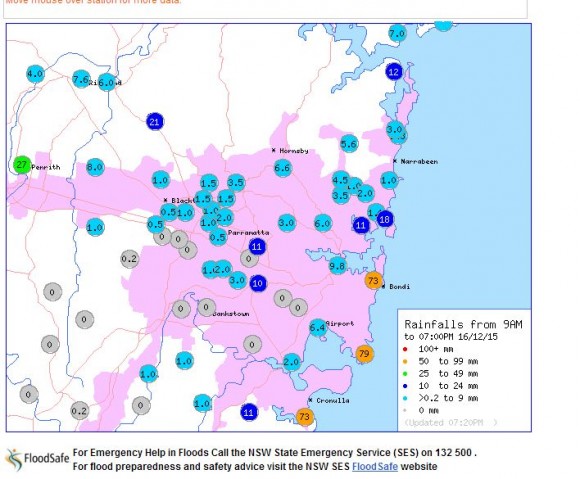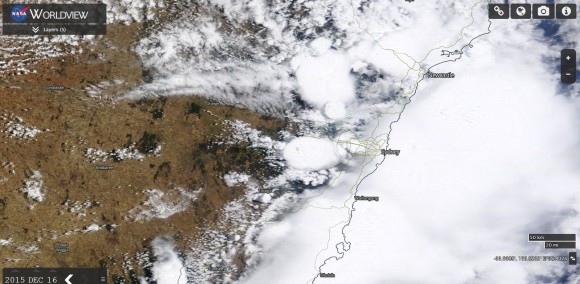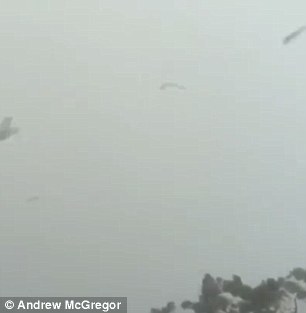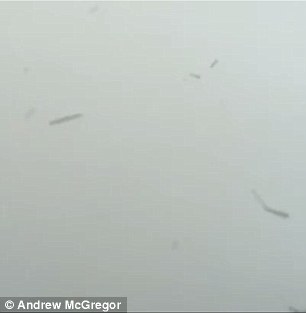 A rare but significant thunderstorm event has passed along the eastern suburbs of Sydney during the period 10.30 am to late morning.
The worst of the storm has occurred around Cronulla and Kurnell (South east Sydney) after 10.30 am. This was a supercell storm event which occurred at a highly unusual time because it formed during the morning off the coast and did not develop over land. Instead the storm came ashore over Cronulla and Kurnell as it travelled northwards.
It appears a wind gust in excess of 200 km/h was recorded with hail the size of golf balls or larger plus heavy rain. The storm events of the day have left up to 20,000 homes without power and damage to several homes.
There is evidence that a tornado has passed through Cronulla / Kurnell region and an automatic weather station appears to have recorded wind gusts to 213 km/h and not fail just after 10.30 am.
The storm affected the desalination plant and flights into and out of Sydney Airport.
Flash flooding has occurred in low lying areas due to the amount of rain that fell.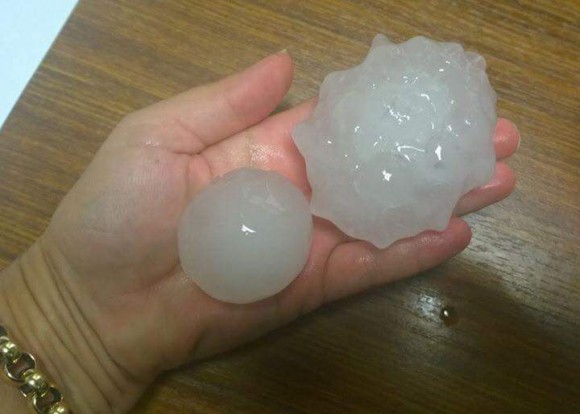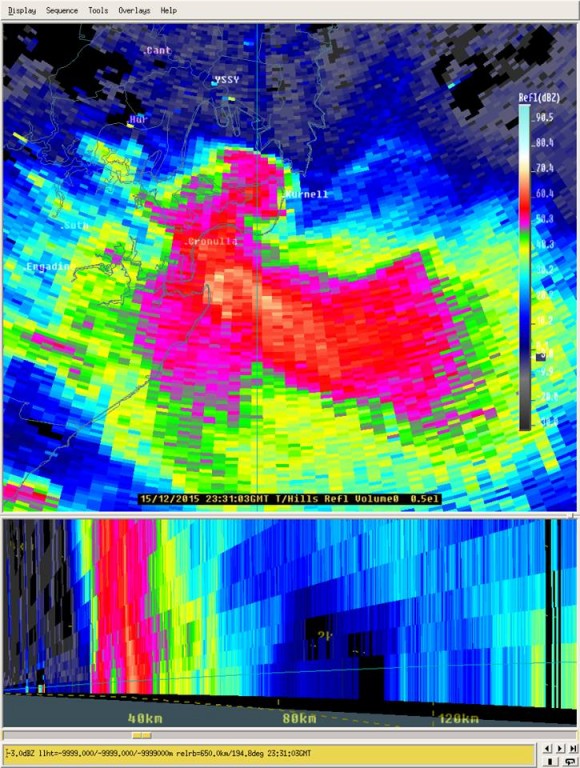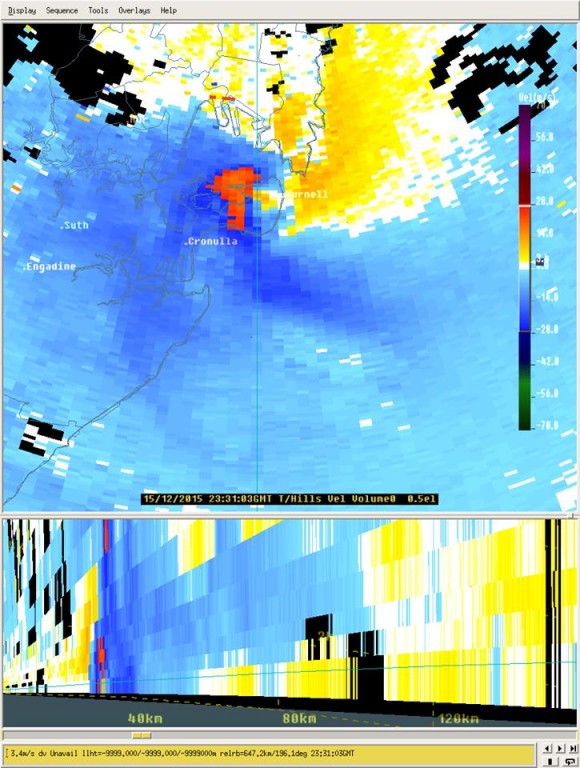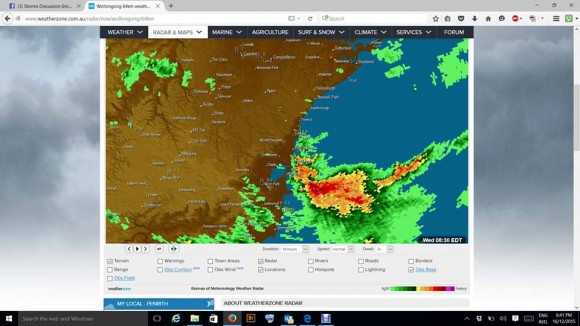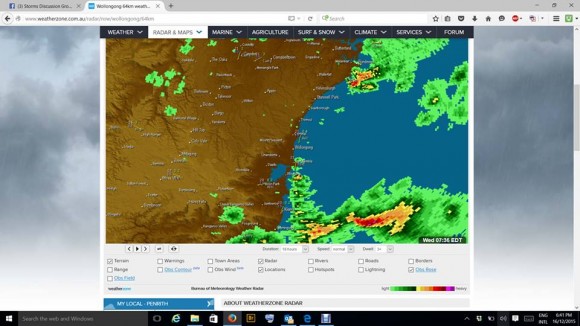 The storm was felt along the coastal strip of Sydney as it passed north. The heaviest rainfall included 79 mm at La Peruse, 73 mm at Bondi and 72 mm at Cronulla.
The Bureau of Meteorology issued an unusual alert at 10.41 am for a detailed thunderstorm warning specific for tornadoes, destructive wind, large hailstones and heavy rainfall. The notice also contained a tornado warning. The warning included reference to a possible tornado at Kurnell with a wind gust greater than 200 km/h.
The daily weather review for New South Wales is making reference to a gust of 213 km/h from the event plus the heavy rain. There is also a fall of 144 mm at Island Point Road near Nowra.
The photo attached was taken from the roof of the Auburn City Council car park at approximately 12.54 pm looking south east towards a second storm that passed over parts of Eastern Sydney. That storm produced a single peak wind gust of 102 km/h at 1.11 pm at the Sydney Airport weather station.
A separate storm cell impacted Penrith early afternoon that produced 27 mm of rain but elsewhere, falls did not approach any of the above mentioned figures and many suburbs received no rainfall.
CREDITS
1 - Bureau of Meteorology rainfall for Sydney to 7 pm 16/12/2015.
2 - Bureau of Meteorology (Warning IDN65152) issued 10.41 am on 16/12/15.
3 - NASA Worldview (MODIS). Satellite images showing the major thunderstorms over Sydney's east including a separate cell just to the south of Penrith and two additional cells to the north of Richmond / Windsor.
Related Terms: