During Saturday and Sunday, the passage of a strong cold front across southern Australia will mark the end of the summer season weather conditions and herald in the beginning of more autumn like weather conditions. This change marks the change of seasons for southern Australia.
Ahead of this change, weather conditions will become hot at least briefly.
To show the contrasts of conditions, Saturday is expected to be relatively warm to hot across much of eastern Australia and forecast maximum temperatures include:-
Sydney - 30C to 34C.
Canberra - 29C.
Ivanhoe - 38C
Hay - 37C.8C.
Albury - 33C.
Batemans Bay - 31C.
The air is relatively cool to cold behind this change with forecast maximum temperatures in the low 20s and even dropping to under 10C across higher elevations of New South Wales and Victoria. While the air is not cold enough for snow, it will feel more like autumn.
A significant rain event is expected with this change across eastern New South Wales with forecast models showing 20 to 50 mm of rain expected following the passage of the cold front.
The attached temperature plots from the BSCH for Saturday and Sunday afternoons shows a stark contrast of maximum temperatures across the two days with Sunday being the opposite of Saturday.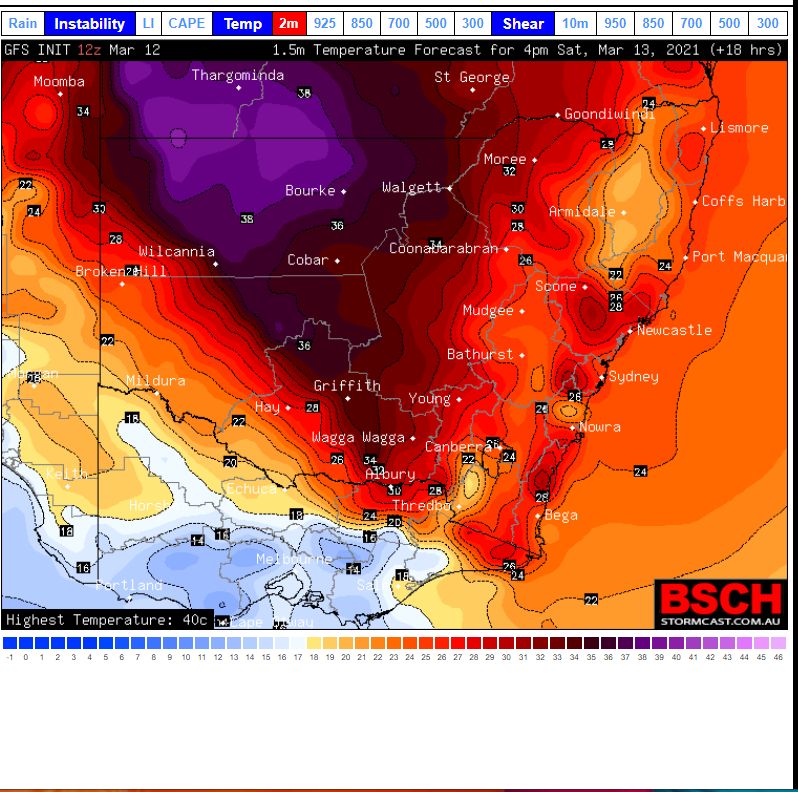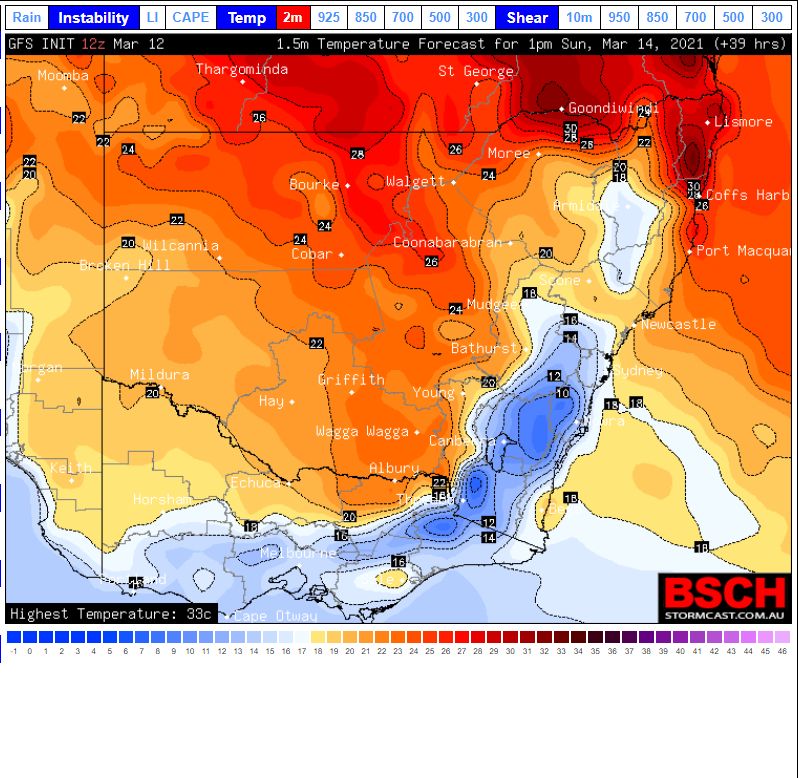 The satellite cloud picture of Australia (Himawari) of Saturday morning is showing the cloud mass that marks this change. The change will pass across Victoria during Saturday and should arrive in Sydney Sunday morning. This event will also herald in the beginning of the next rain event for Sydney.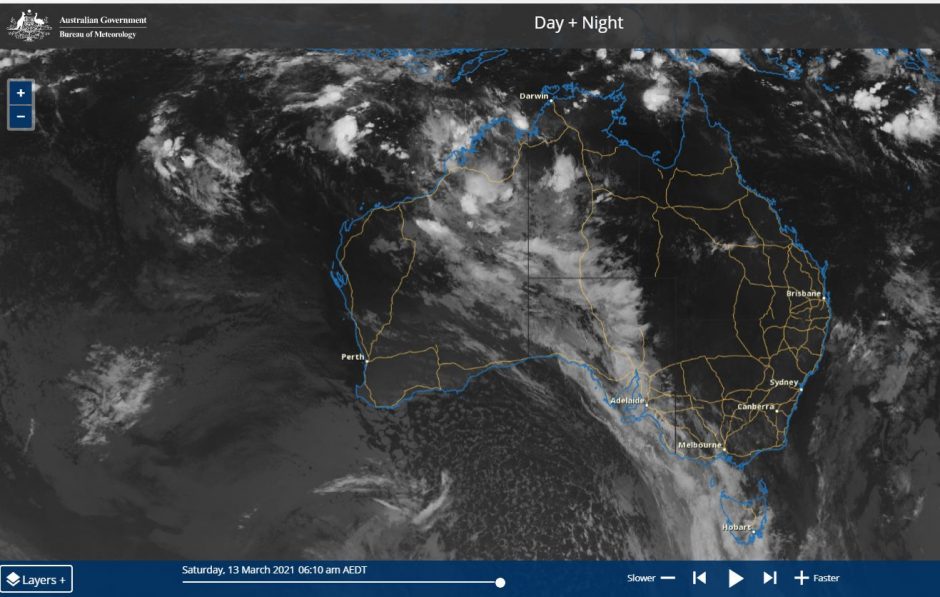 Related Terms: