During my work meeting at around 4 pm, a significant thunderstorm passed over Doonside (Western Sydney) forcing me to abandon my meeting and take immediate action in protecting my computers, even windows and turn our power off. (If you have experienced hail damage, please contact 0408020468 or go to haidents.com.au)
There were two significant close cloud to ground lightning strikes followed by powerful thunderclaps.
The window adjacent to the home office began taking significant hits from large hailstones and I was hearing large hailstones hit the house roof rather hard. One stone made such a noise that it sounded like the window had been damaged. I advised officers that I needed to leave the meeting in a hurry due to what was going on and I was excused to leave.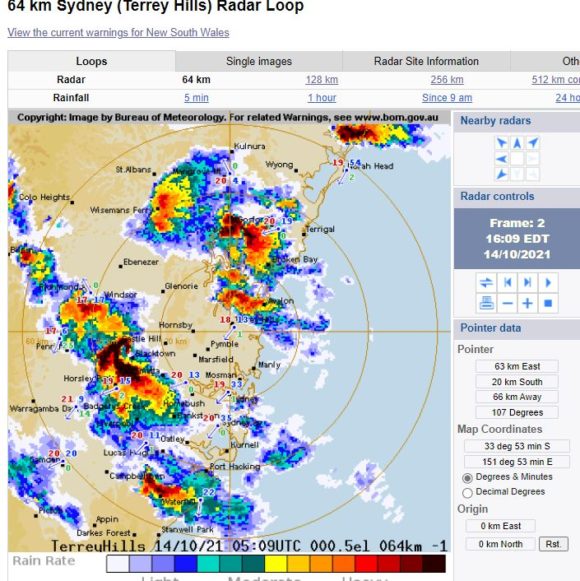 While I was taking immediate action to protect assets, my wife was taking photos of hail at least in the range of 4 to 6 cm in size. Due to my meeting, I was unable to take photos of the cloud but I did see it out the window as it passed over.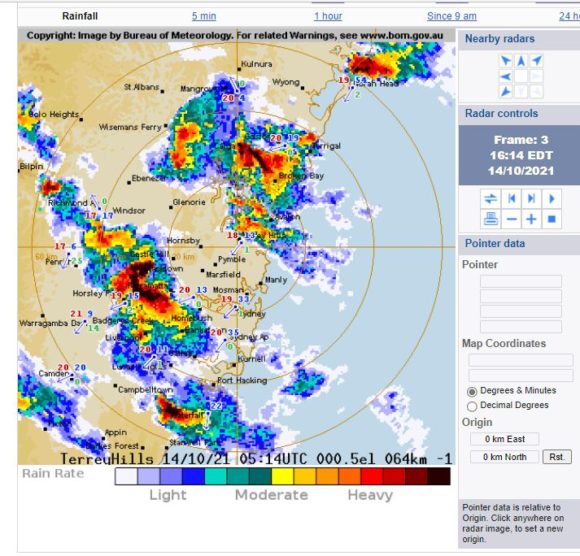 There were two hail bursts with the second burst more intense than the first and it is likely that this would have been enough to cause property damage in the area including some hail damage to cars.
I was able to resume my meeting following this although I was excused at the end as I needed to check on what had happened.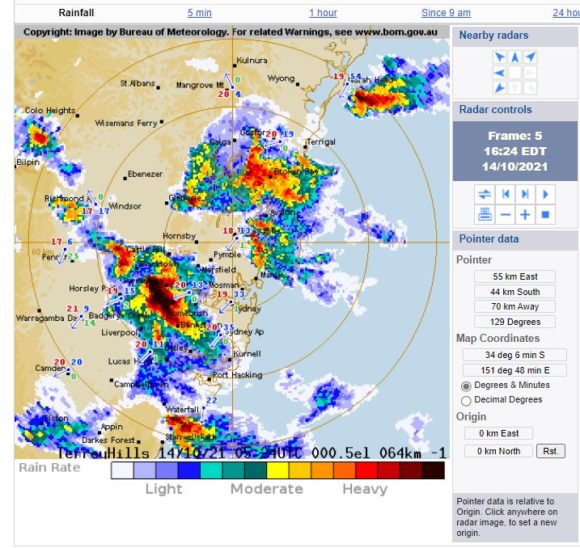 The photos taken in this post are mostly taken following the end of the meeting.
A severe thunderstorm had passed over Western Sydney which had a specified warning for large damaging hail. Notwithstanding melting, we were measuring hailstones in the 4 to 6 cm range that had fallen and lying across the ground.
News reports advise that this storm developed around Penrith producing hail to 5 cm which tracked eastwards towards Blacktown with new cells forming then merging with it. It is also suggested that the storm displayed rotation.
There is damage to Westfield Mt Druitt just a few kilometres to our west including the collapse of glass skylights within the shopping centre. SES crews have had to respond to numerous incidents from this event which at the time of writing are still ongoing.
The storm was followed by another storm and a separate hail event (Third such event) that produced smaller hail but still up to approximately 2 cm in size although this was shorter lived.
A further thunderstorm followed later but no hail occurred.
Upon checking the house for damage, I noted other nearby residents in the area checking their homes and cars to see what had happened.
It appears that this storm featured intense rain and hail for our area and there is much leaf litter on the local roads thereafter.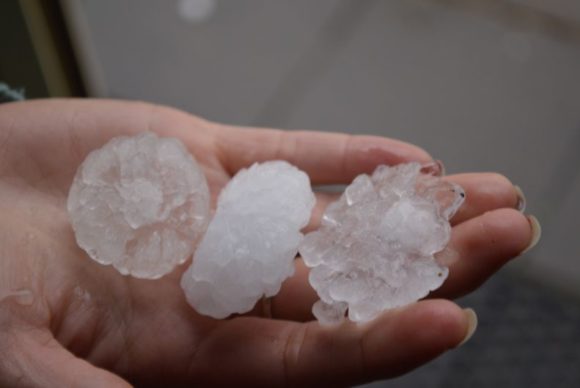 Rainfall totals have topped 33 mm in a very short time at Canterbury with 28 mm falling at Blacktown Dog Pound and 25 mm at Penrith.
At the time of writing the impacts of this are still not known. It is suggested that this could have been a supercell storm given its suggested behaviour however, I was in meetings and unable to verify what was going on prior to the storm hitting Doonside the way it did and hence, I cannot prove this.
I attach radar images of this storm at it was over the Blacktown area including four images of hail that I took, mostly its aftermath.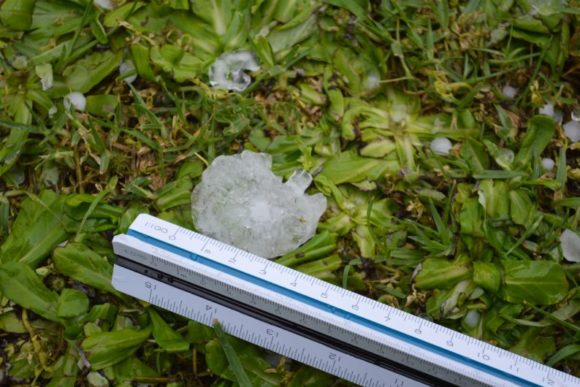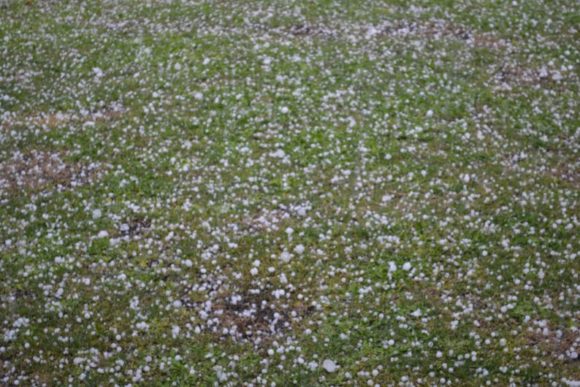 Related Terms: