As shown in the attached photos taken late Thursday afternoon accompanying the post, a significant thunderstorm event swept over large areas of Western Sydney.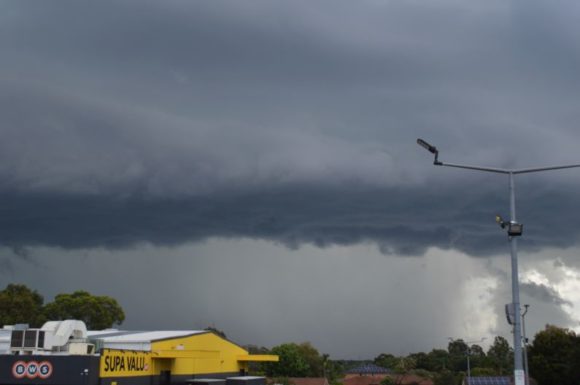 Initially it appeared that this cell would pass to the south of Blacktown due to its movement but given its development along its northern edge, it became clear at around 4 pm that this storm would pass directly over Blacktown City.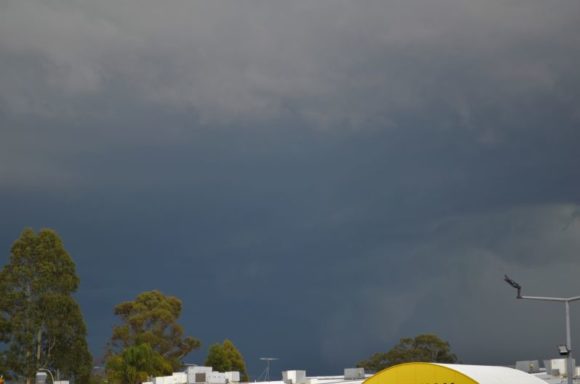 The storm exhibited strong colourations and contrasts and at one point, a green tinge was observed across portions of its base as it passed over.
Just prior to its arrival, I heard the typical noise which would have suggested hail falling to the west.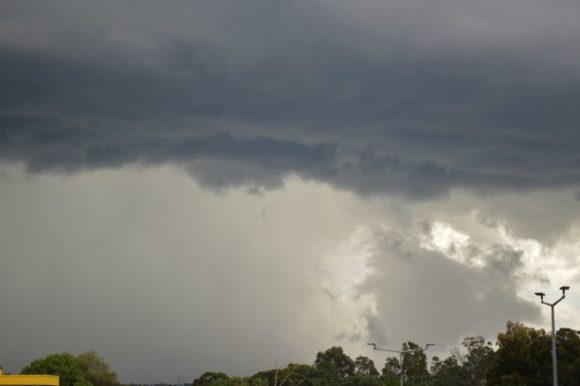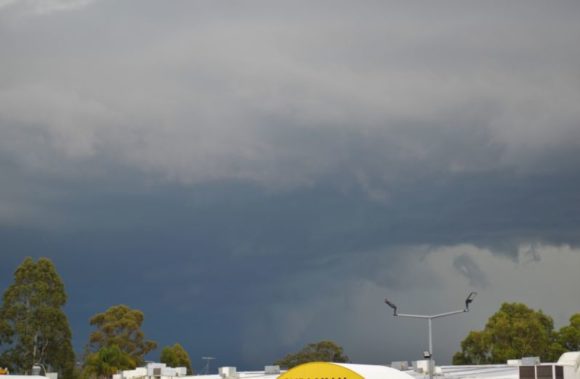 As the storm passed overhead, I noted a distinct lack of wind but it was only after it had passed to the east was there any significant wind occurrences.
It appears that the hail core may have passed just to the south although I did hear the occasional hail stone fall at the peak of the storm. This was very sporadic and too few to even go out searching as the rain was too heavy.
Generally, the main impact of this storm was the torrential downpour producing as much as 28 mm of rain at nearby Prospect Reservoir to the south east.
I did note very few lightning strikes from the storm despite its strength and behaviour.
Interestingly, a second storm that followed it was weaker, had less structure but produced more lightning and associated rolling thunder than the first storm which was more compact and had interesting structure.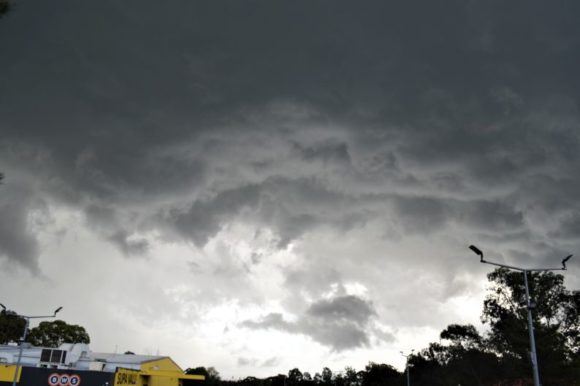 All the images shown in this post are taken at Doonside.
Thunderstorm activity
Generally, thunderstorm activity across Sydney produced as much as 45 mm of rain at Prospect and 41 mm at Fairfield City Farm being amongst the highest totals for the city for the 24 hours to 9 am Friday morning.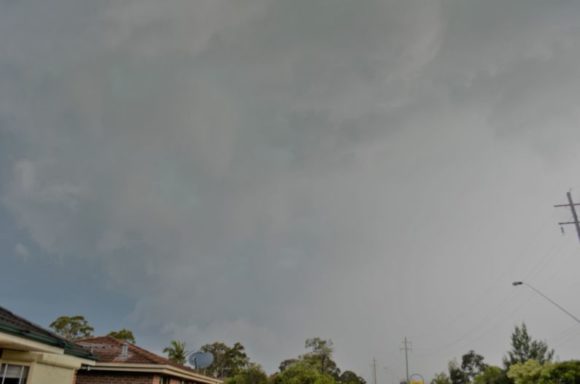 Further afield, the New South Wales South Coast has been heavily impacted by thunderstorm activity and heavy rain for the 24 hours to 9 am Friday morning.
Isolated rainfall totals have reached 200 mm near Ulludulla and Moruya. The highest totals are:-
Moruya (Plumwood) - 209 mm.
Ulludulla (Lake Conjola) - 204 mm.
Moruya (The Lagoon) - 201 mm.
Bendethera - 185 mm.
Bega area (Between 103 mm and 128 mm).
Further rain and storm activity has occurred during Friday although totals are much less as the system causing the events is now beginning to move offshore.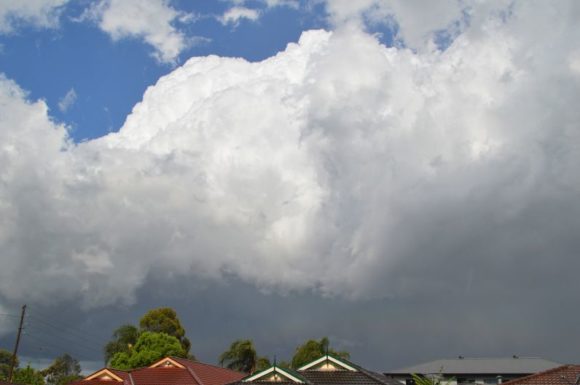 Interesting, a feature for the week 6 to 10 December is that thunder has been audible on 4 consecutive days being Tuesday afternoon, Wednesday evening, including the two storm events of Thursday as well as a weak storm event of Friday here in Western Sydney. It is rare to have such occurrences. Certainly, the storm event of Thursday afternoon was the strongest one for the week and the most photographic.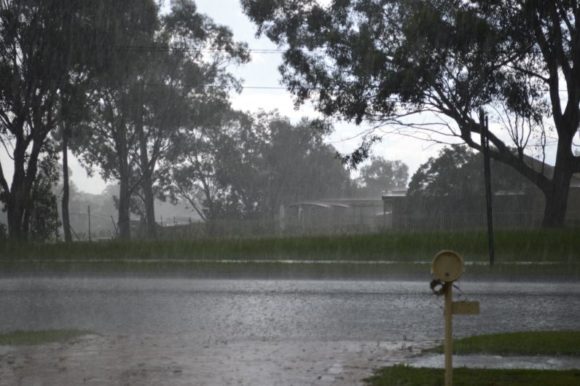 Conditions are now expected to settle over coming days which will allow for some drying to occur.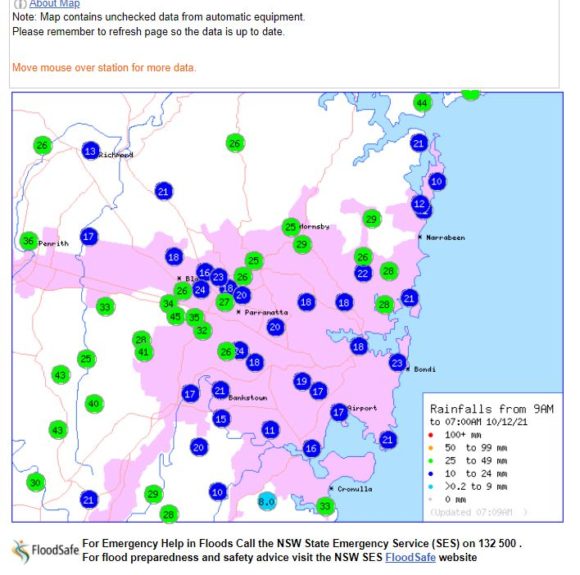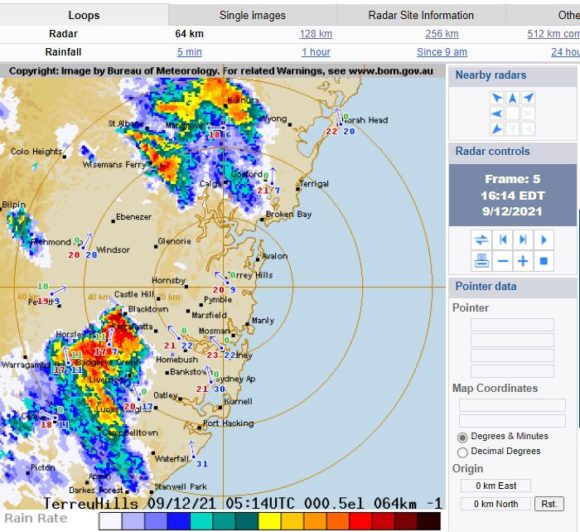 Related Terms: