During the period 3.30 pm to 6 pm, a large thunderstorm impacted much of Western Sydney which travelled south east across the city before passing out to sea.
As shown in the attached photos, this storm developed over Western Sydney. As it tracked towards Blacktown, this storm appeared to develop a new base which became a significant feature. My images shows the base in detail including a green tinge at times.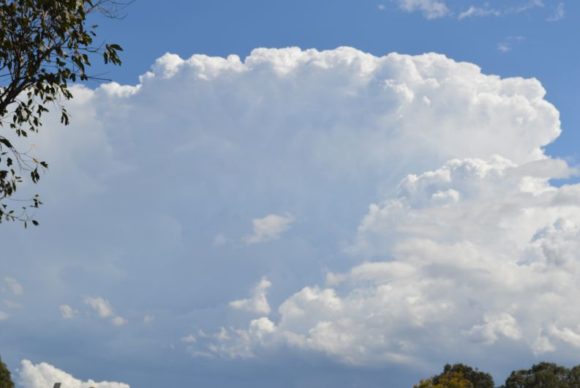 As the base passed over, the warm winds of the day were suddenly replaced with cold gale force winds from the south east. This was followed by a period of moderate to significant rain. Although further east and south, hail is likely to have fallen given what was occurring.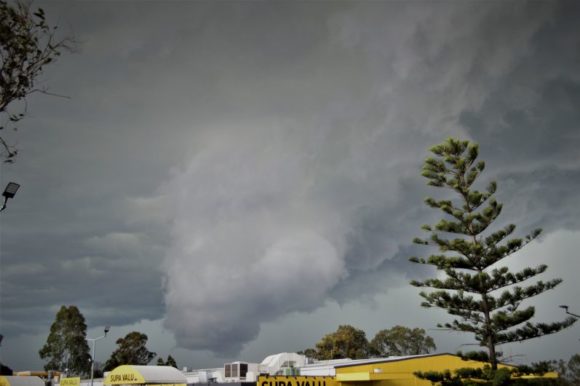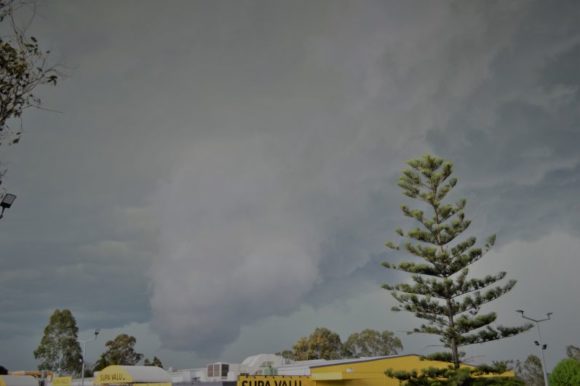 This was a much stronger thunderstorm than that of Thursday evening and included some significant cloud to ground lightning strikes. The heaviest rainfall from the event included:-
1 - Blacktown Dog Pound - 24 mm which appears to be the heaviest rainfall.
2 - Sydney Airport weather station recorded 22.8 mm from the event including 13.6 mm between 5.23 pm and 5.30 pm which is just under 2 mm a minute for seven minutes. A peak wind gust of 61 km/h was also recorded during the same period.
3 - Holsworthy recorded 22 mm between 4.30 pm and 6 pm during the event.
4 - Horsley Park recorded 12.8 mm between 4.30 pm and 5 pm.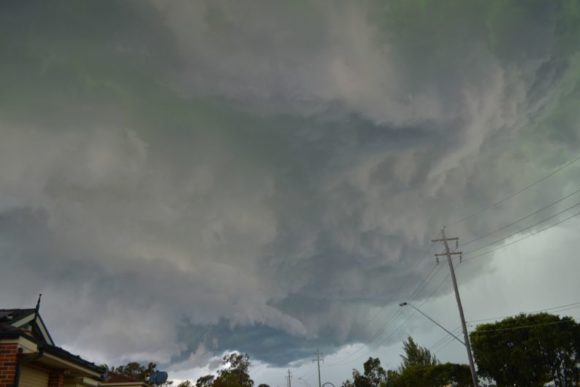 This was an intense storm and a severe thunderstorm warning was issued for this event for large hail, gale force winds and heavy rain covering areas such as Liverpool, Fairfield and Parramatta.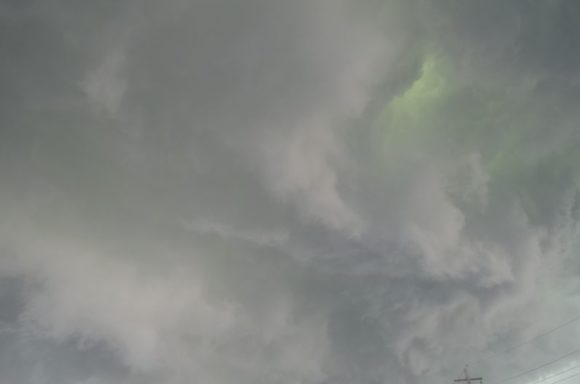 An earlier thunderstorm passed over the Campbelltown region that dropped up to 47 mm at Holsworthy Training Area and 37 mm at nearby Kentlyn.
The images attached to the post are taken at Doonside between 4.10 pm and 4.40 pm. The radar image (2 frames) are also attached which shows the storms peak intensity at or just east of Blacktown.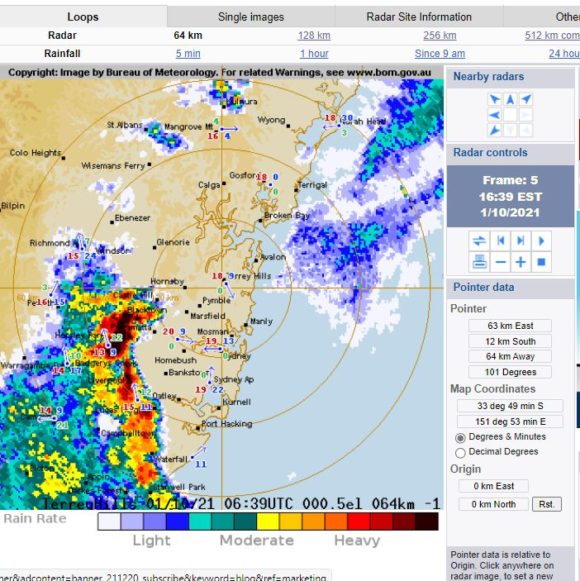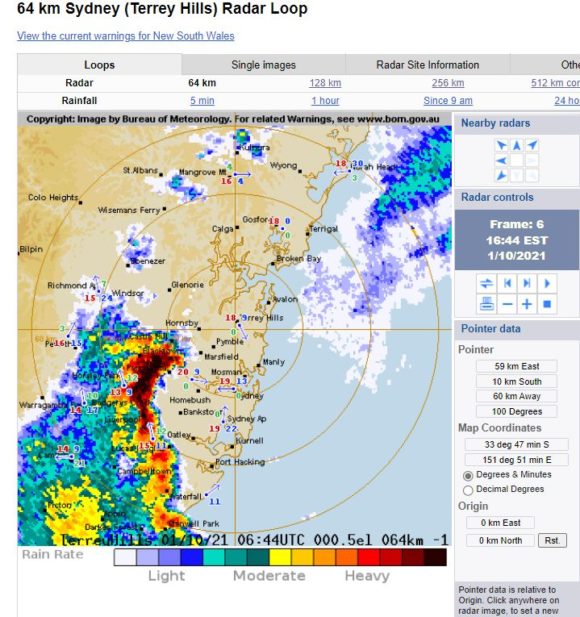 Related Terms: