Quite a decent thunderstorm passed through the NSW Northern Rivers 8th March 2012, though I observed ZERO thunder or lightning from it.
The roar of the approaching rain at McLeans Ridges was impressive with 20mm in under 10mm with a max rain rate of 197mm/hr at 6:26pm EDT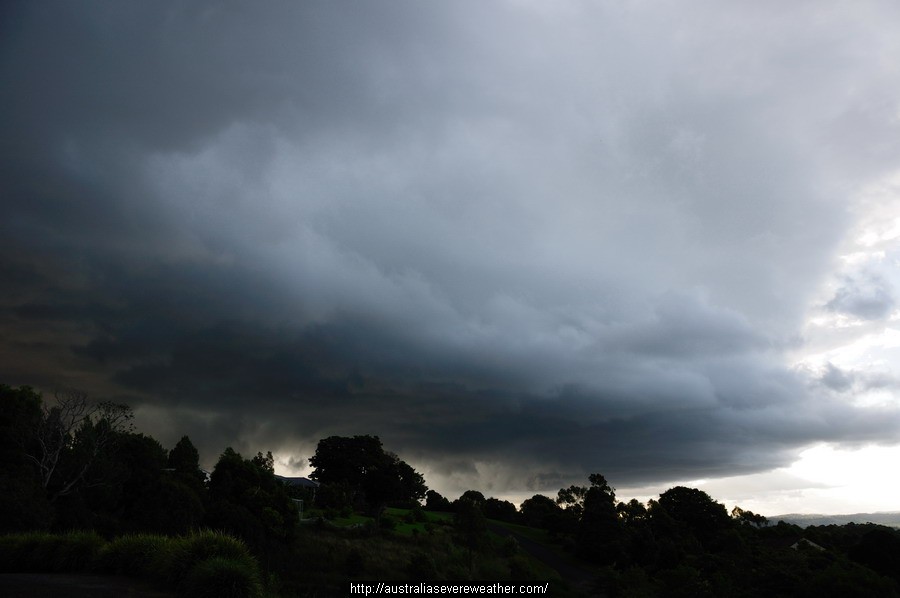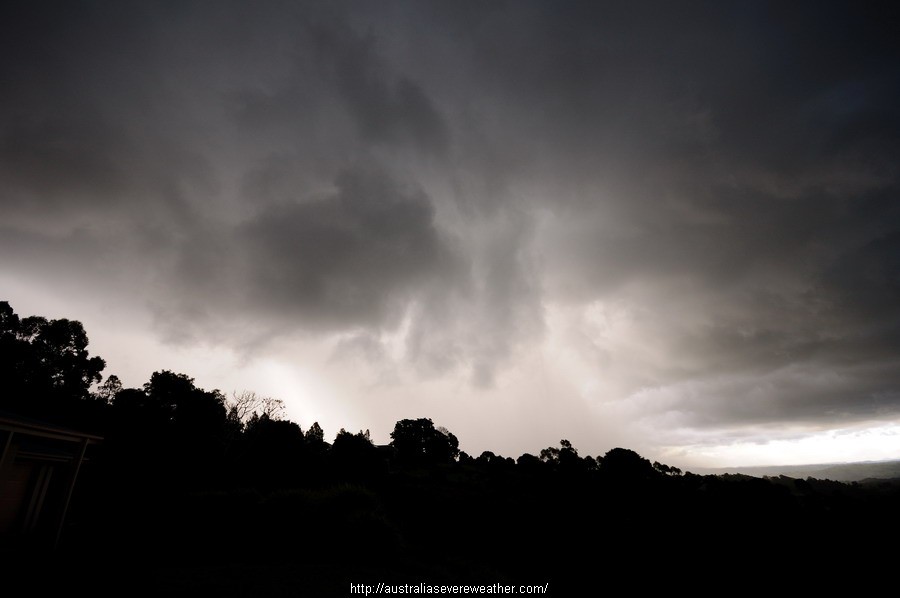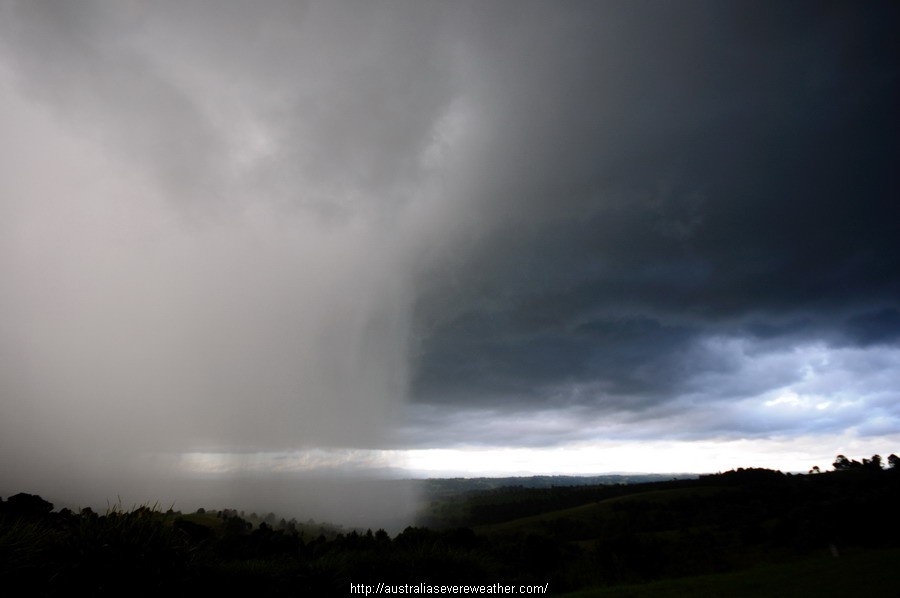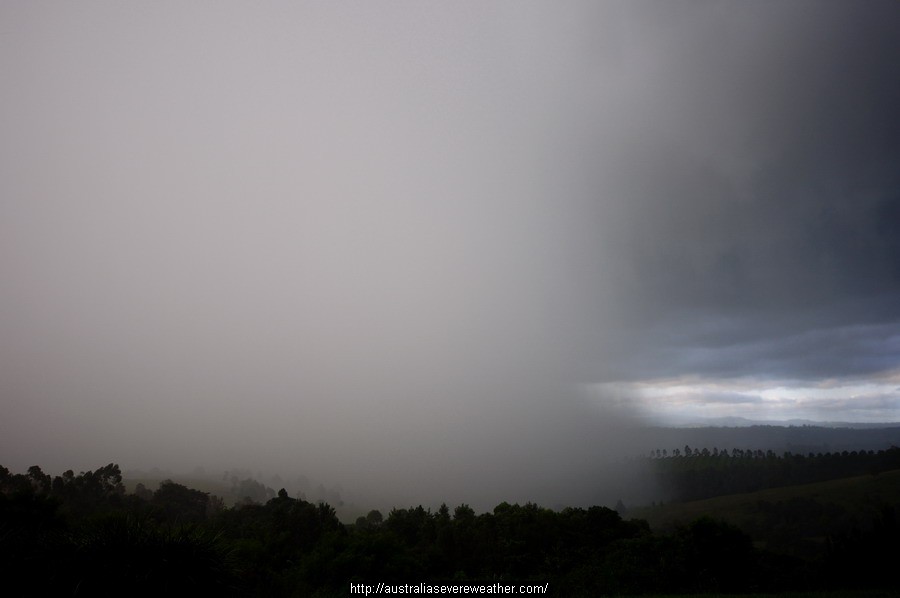 The shear profile was quite good - I obviously didn't pay enough attention to the setup. The strong inversion on the Brisbane morning sounding at about 650hPa was off-putting and was reflected in the earlier cumulus clouds which developed to about 4km then flattened out.
However one cell managed to push higher later in the afternoon with the cell deviating to the left just south of Casino. It moved quite slowly.
This is the forecast sounding from the 00z run of GFS with my pre-storm obs of 23/19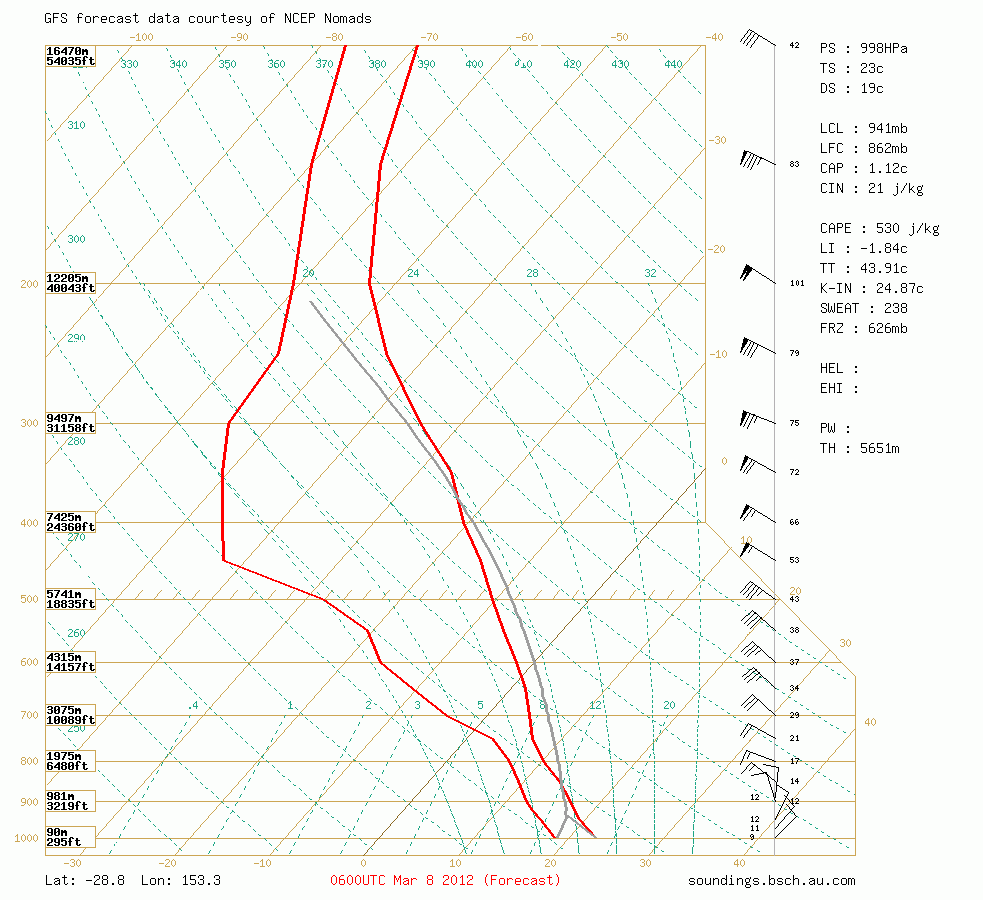 This is pic of the storm tops after it passed to my east. I estimate it may have got to about 9km at most. There is a slight backshear evident. No hail observed, or reported from elsewhere (so far).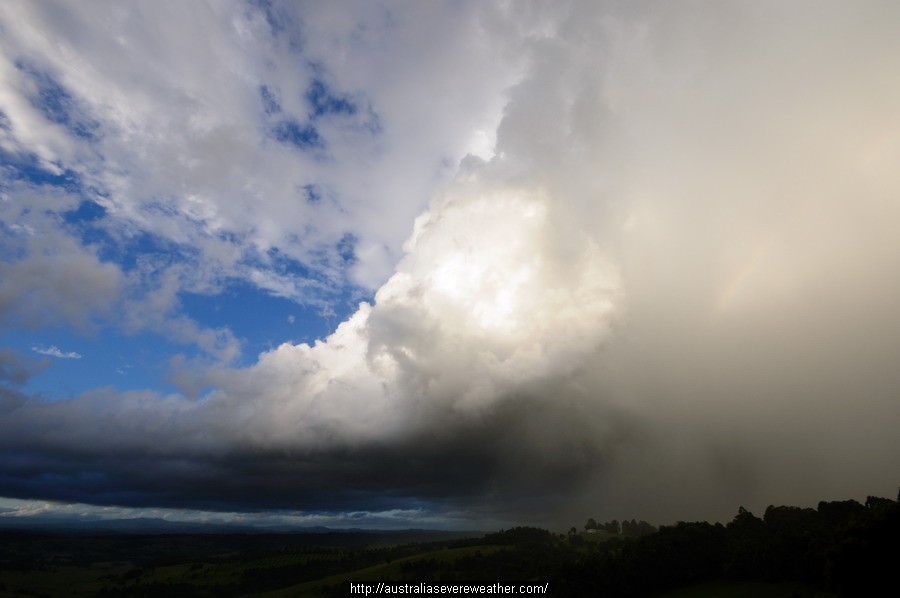 128km Radar Loop for Grafton, 01:00 08/03/2012 to 10:00 08/03/2012 UTC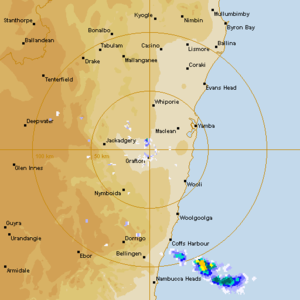 Related Terms: