A look at the Worlds tropical cyclone tracks will reveal that the majority of all tropical storms form within certain ocean areas including the north west Pacific Ocean, an area of the west coast of Central America and Mexico, the tropical Atlantic Ocean north of the Equator including the Gulf of Mexico, the Western Pacific Ocean including areas within Australian waters and the tropical Indian Ocean within the southern hemisphere between Australia and Africa.
There is also another area where such storms can occur but are much less likely being the North Indian Ocean situated between India and the Arabian Peninsula. Occasionally a storm will form within this area and track towards the North West India / Southern coast of Pakistan but instances of such occurrence are relatively rare.
During the period 15 to the 18 May 2021 a significant tropical storm has formed within an area where tropical cyclones are generally rare. This storm was named Tropical Cyclone Tauktae which formed off the west coast of India then tracked northwards towards the north west coast of India and even threatened the south east coast of Pakistan. Landfall occurred between Porbandar and Mahuva (Gujarat State - India).
At peak intensity, this storm reached Category 4 on the Saffir Simpson Scale with peak wind gusts at the core of at least 115 knots (Approximately 213 km/h). This storm was supported by ocean waters within the range of 30 to 31C and atmospheric conditions were certainly favourable for supporting such a strong storm. Strong convection and thunderstorm cells were visible on satellite images especially to the south of the eye which supported the storm. This storm weakened just before commencing landfall over Gujarat State.
This storm has brought heavy rain especially around Saurashtra and numerous west coast localities were warned for heavy rain as the storm tracked northwards. Media reports suggests a significant impact onto the north west Indian coast with at least 26 fatalities mainly within coastal locations, flooding, heavy rain and intense wind gusts. It is believed that upwards of 200,000 residents were evacuated prior to the storm making landfall.
The images attached to this post are taken from Worldview and CIMSS. Information was also sought from the India Meteorological Department 17/5/2021 prior to the storm making landfall.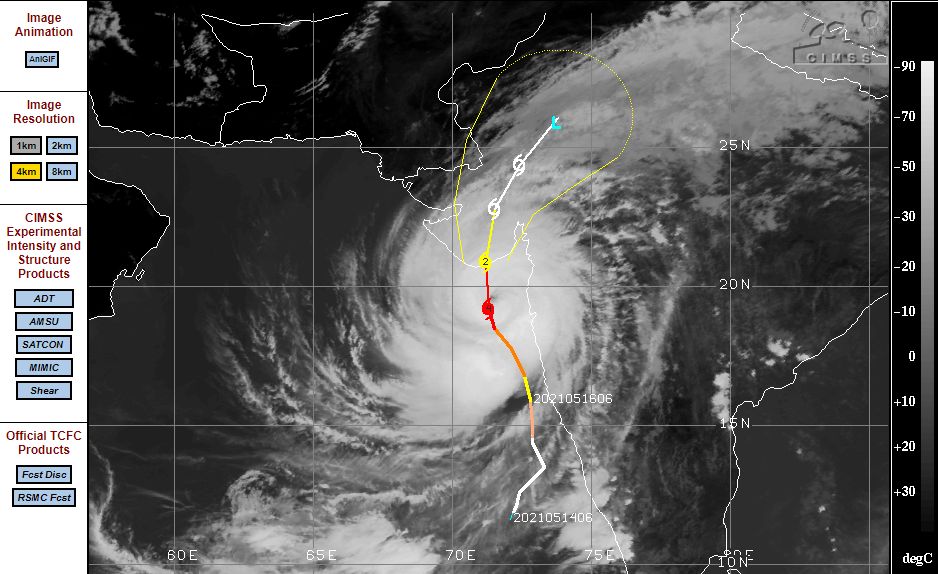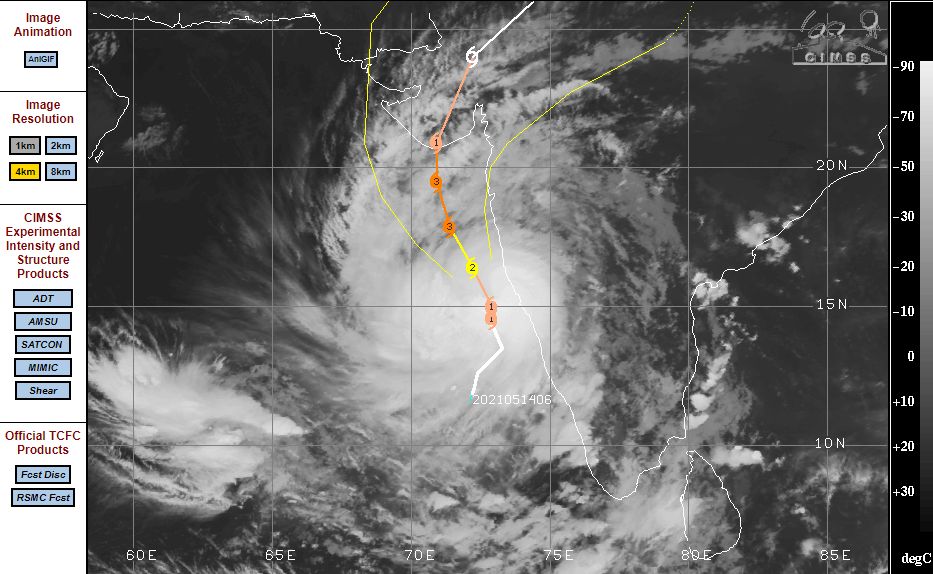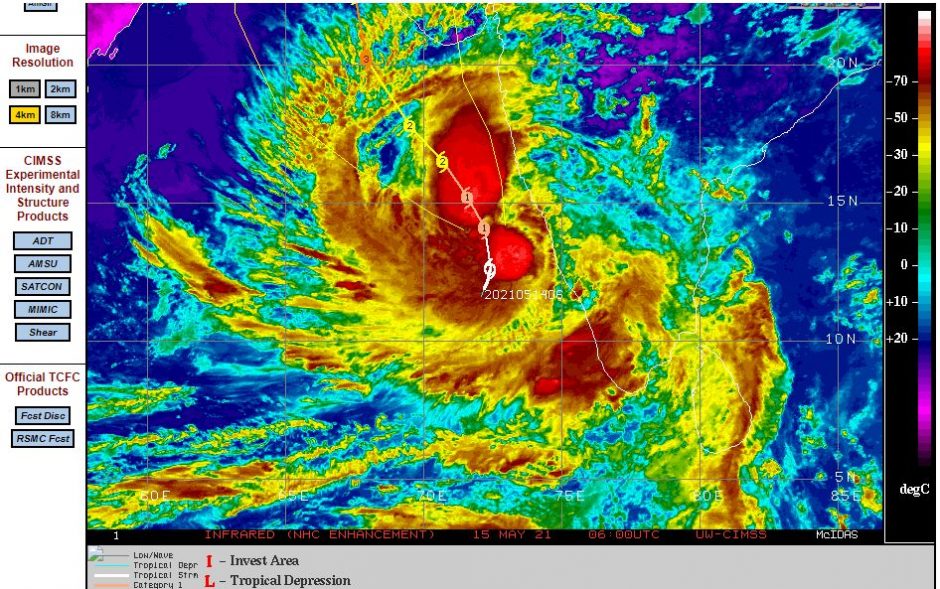 Related Terms: