For the first time this January, a strong burst of summer heat has passed through southern Australia, especially across the inland regions of New South Wales and Victoria and it has now crossed into outback Queensland.
The burst of heat was not as intense as some of the heatwaves of recent years but it was significant as it has occurred during a La Nina year.
The heat mainly affected the inland regions of New South Wales and Victoria being the regions that have missed much of the recent rainfall.
For example, the town of Hay in South West New South Wales experienced 4 consecutive days of temperatures above 37.8C or 100F being Sunday - 37.8C, Monday - 39.3C, Tuesday - 38.7C and Wednesday - 41.9C.
Griffith in the Riverina of New South Wales experienced 2 consecutive days where maximum temperatures reached 40C being 40C on the 12/1/21 and 40.8C on the 13/1/21. Albury experienced 2 consecutive days where maximum temperatures exceeded 38C being 38.9C on the 12/1/2021 and 38.9C on the 13/1/2021. Other places to experience noteworthy maximum temperatures include Mildura 39.6C and Ivanhoe 40.8C on the 13/1/2021.
The heat barely reached the east coast with sea breezes keeping temperatures at more moderate levels. On the 14/1/2021, parts of Western Sydney did experience at least one day where temperatures rose above 36C including Blacktown 37.1C and Penrith where a maximum temperature of 39.6C occurred. Due to sea breezes and NE winds prevailing, this heat barely made it east of Parramatta.
On Wednesday, a southerly wind change moved across south east New South Wales and isolated thunderstorms and showers were generated. On Thursday afternoon, the change approached Sydney and further isolated showers and storms were generated. Late in the day, isolated showers and storms were observed around Sydney and photos were taken of several small storms cells as shown.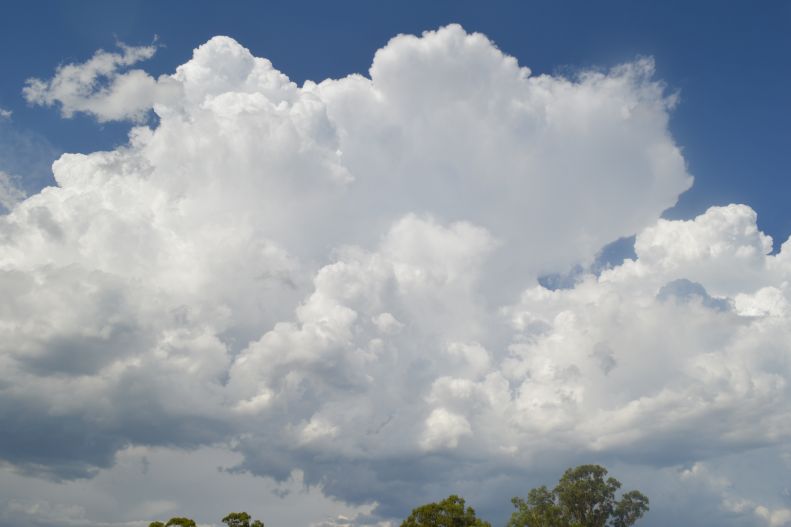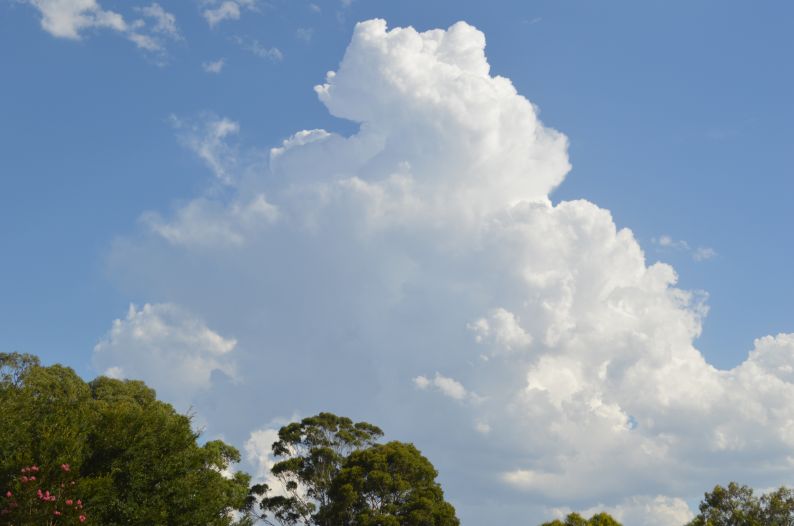 One stronger cell developed over northern Sydney which tracked off the coast over Mona Vale. This storm generated an isolated fall of rain of 29 mm at Mona Vale and 15.8 mm at nearby Terrey Hills. It is understood hail to 2 cm was reported from this cell.
All storm activity across Sydney ceased after sunset.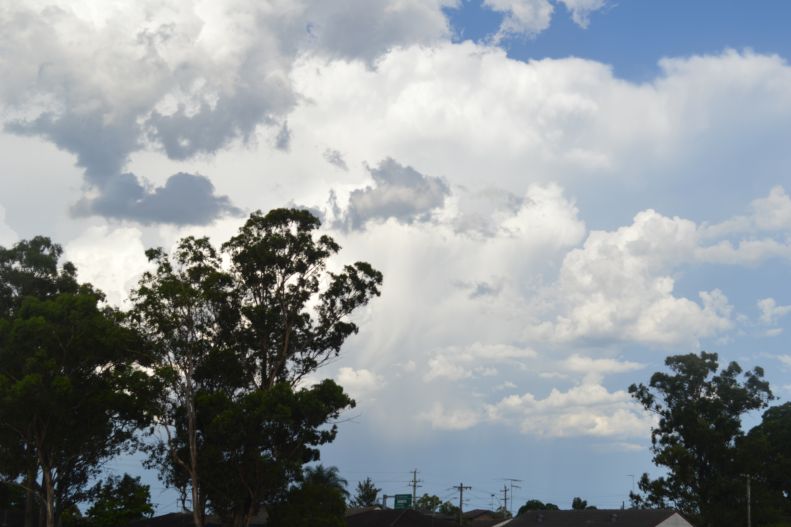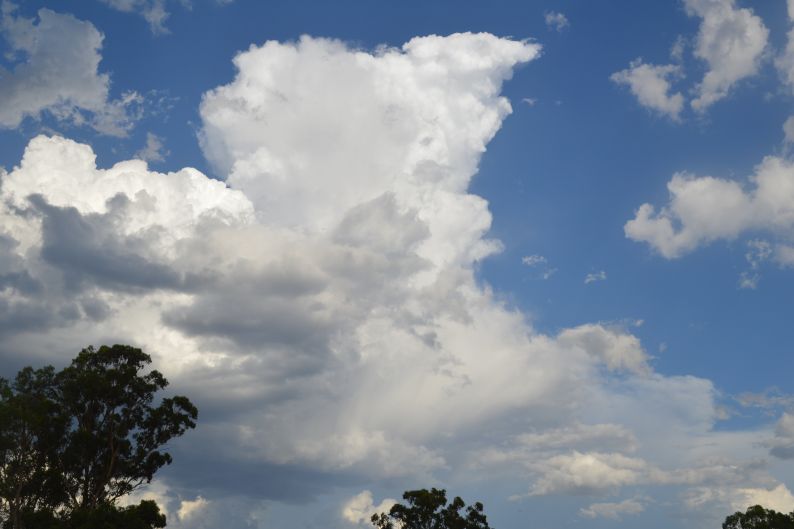 On the 15/1/2021, further storms occurred north of Sydney then Newcastle, the Hunter Valley and the North Coast and a few cells became severe. Generally, rainfall was not significant with the highest fall being 26 mm at Willina on the lower North Coast and 20 mm on the Barrington Tops. There was a very isolated fall of 53 mm at Boambee Reserve just South of Coffs Harbour. Grafton was hit by a significant storm with 9.8 mm falling in 6 minutes between 8.30 pm and 8.36 pm (Total 17.6 mm from the event) and a peak wind gust of 78 km/h at 8.36 pm.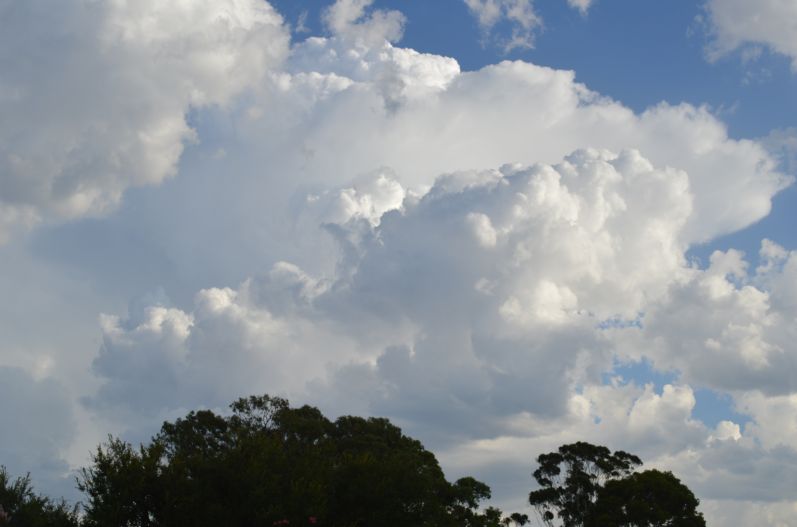 The images attached to this post were taken between 5 pm and 8 pm around western Sydney prior to sunset.
Related Terms: