Following the landfall of Hurricane Ida at the end of August 2021 across coastal Louisiana which has had a significant impact to the region including at least 80 fatalities, another significant storm system has made landfall across the Southern United States. This time, it was coastal Texas near Houston that bore the brunt of the storm during the 12 and 13 September 2021.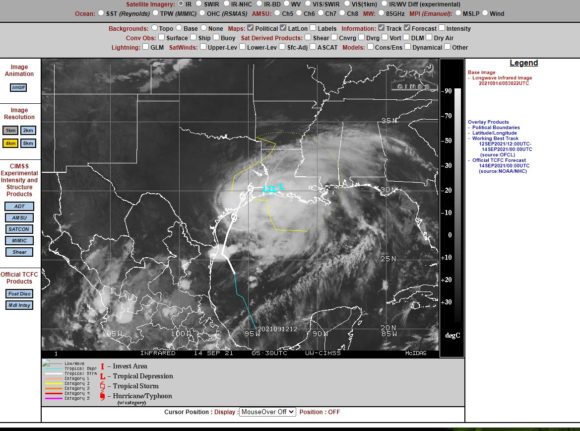 The storm was named "Tropical Storm Nicholas" and it was projected to only reach "Tropical storm" status however there is evidence available to suggest that the storm briefly reached hurricane strength as it was making landfall before weakening again into a tropical depression.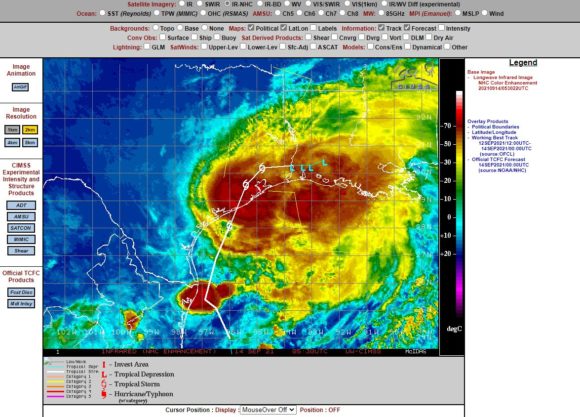 At landfall, the CIMSS model suggested that wind gusts at the core should peak at between 35 and 65 knots (65 km/h to 120 km/h). However, upon closer view of this, it appears that the storm had more sustained peak wind gusts to 65 knots (120 km/h) and possibly occasional gusts to 75 knots (139 km/h).
Furthermore, the National Weather Service had the storm at landfall as having peak wind gusts of 58 mph to 73 mph (93 km/h to 117 km/h). As such, it appears that the storm had briefly intensified into a Category 1 Hurricane as it was crossing the coast.
One single weather station at a Weatherflow Sensor on Matagorda Bay reported a wind gust to 94 mph (151 km/h).
Other peak wind gusts of 81 mph (130.3 km/h) were reported at the Brazos Oil Platform and a weather station south east of Magnolia Beach and another weather station SSW of Jones Creek.
(Source - National Weather Service Galveston - Hurricane Nicholas Over SE Texas Weather data).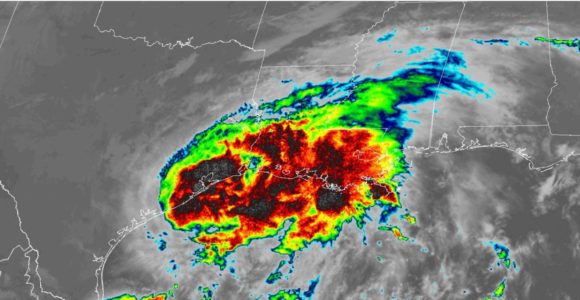 The storm has now been rated as a Category 1 hurricane on the Saffir Simpson Scale.
Forecasts were made for 200 to 400 mm of rain along coastal communities with the worst impacts between Freeport and the Matagorda Shipping Channel.
The storm has caused flooding and property damage which has added to the insurance costs of summer storms along the southern coastline of the United States.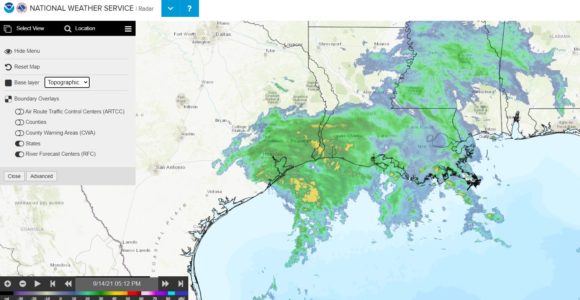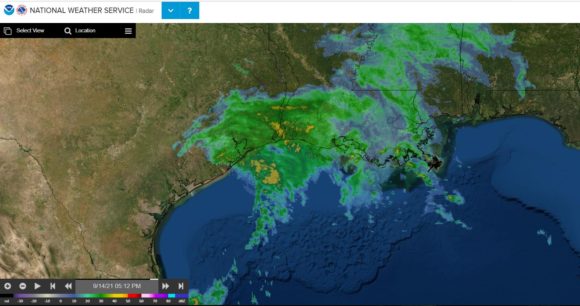 Galveston was significantly impacted and the storm passed over the Houston metropolitan area, especially the southern suburbs.
Heavy rains also occurred within areas impacted by Hurricane Ida. As shown on the attached images, heavy rain and storms have impacted areas stretching from New Orleans all the way to Houston.
Heaviest rainfall includes Galveston 354.6 mm and Deer Park 250 mm. Rainfall of 150 mm to 200 mm were common along the coastal strip including southern Houston.
The storm also cut electricity to almost 500,000 households in affected regions and brought storm surges to coastal locations.
Of interest, it appears that the storm lacked an eye at landfall possibly due to the fact that the storm reached hurricane strength at the time landfall was being made.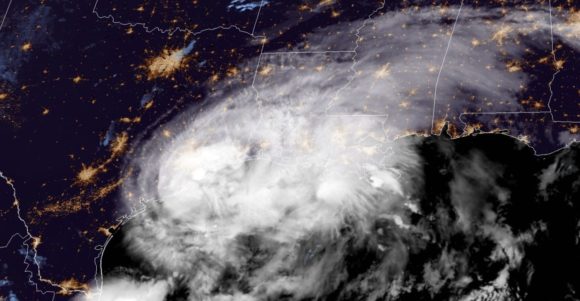 Source and images.
1 - CIMSS 12 and 13 September.
2 - National Weather Service USA 16/9/2021 including GOES 16.
Related Terms: