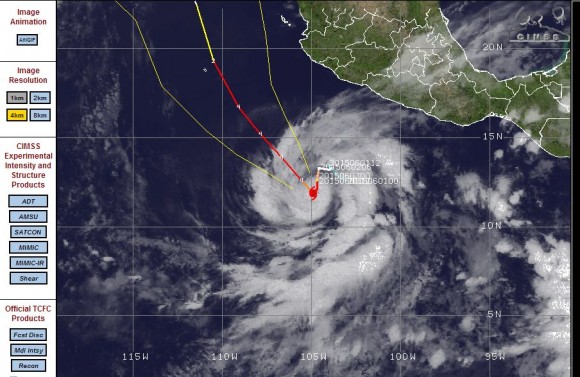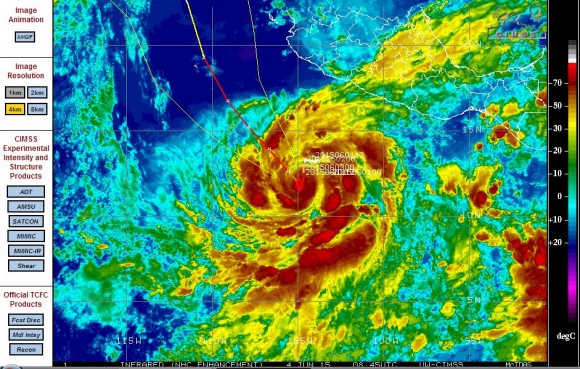 On the 2 June 2015, Hurricane Blanca formed south of Mexico. This storm developed within a favourable environment and forecast models suggests that this storm has potential to develop into a category 4 storm as it tracks north west off the coast of Mexico.
The storm is currently located some 400 to 500 kilometres south west of Mexico or Acapulco. The forecast models suggest that the storm will approach Baja California in coming days although it is suggested that as it approaches this area, the storm could be weakening. Notwithstanding that, the storm would have potential to bring rain to an area that usually does not receive much rainfall.
At the present time, the central pressure within the eye is estimated at 962.9 millibars with winds gusting to 100 to 110 knots. At the present time, the storm is situated over open waters and not threatening any population centre.
This storm is the second hurricane in this part of the Pacific Ocean within a period of one week. It will be interesting to see how long the storm lasts and whether it does make landfall further north either as Hurricane or a tropical storm.
The satellite photo is attached as well as an infra red image as both show a spiral shaped storm south of Mexico.
Related Terms: