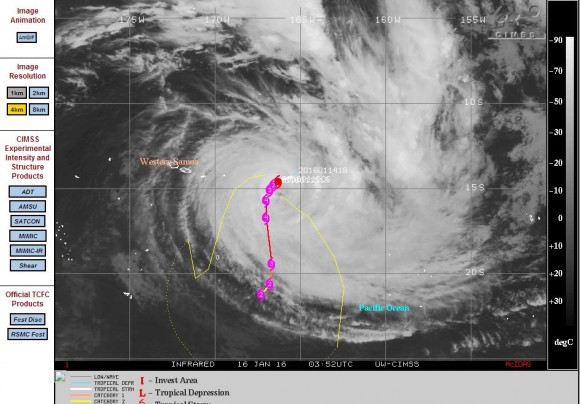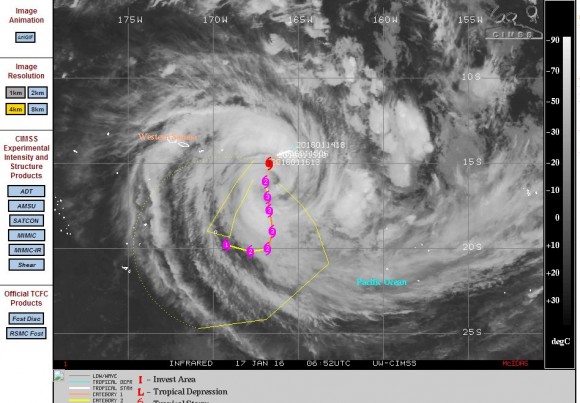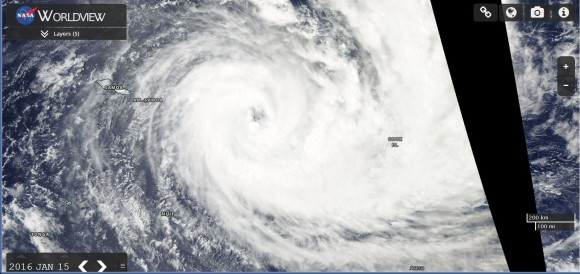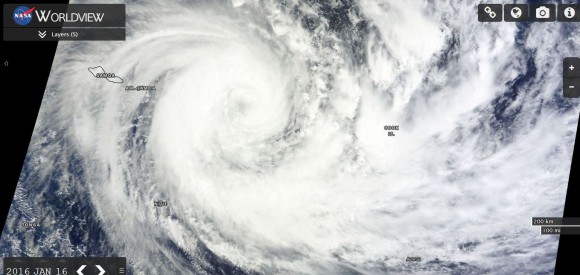 A tropical cyclone has formed deep within the South Pacific Ocean at latitude 14.6 degrees south and 166.3 degrees west which places it south east of Western Samoa. This is the second tropical cyclone for the season for the South Pacific.
According to the CIMSS model this storm is forecast to travel south. Initial models suggested that the storm could reach an intense Category 4 on the Saffir Simpson Scale however this has since been downgraded. Latest models only show a storm of Category 2 strength on the Saffir Simpson Scale with peak wind gusts to 90 knots or approximately 167 km/h.
The storm has formed over waters of 29C but its forecast movement south would take it over cooler waters of 26C which would assist in weakening the storm.
Based on models, the storm is unlikely to impact any land with its entire life span remaining over open ocean.
The forecast model is attached from CIMSS showing its initial movement. The storm has a well developed eye and is relatively large in area. A recent satellite picture shows a classic spiral storm system with well developed rain and storm bands. Should the storm maintain its track, then it is unlikely to impact any land area.
CREDITS
CIMSS (Forecast models for 15 and 17 January 2016.
NASA (MODIS WORLDVIEW) Acquired 15 and 17 January 2016.
Related Terms: