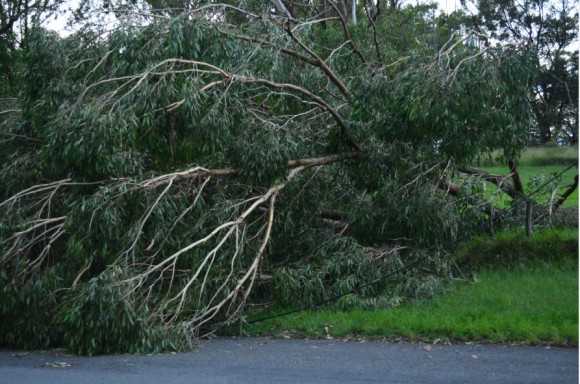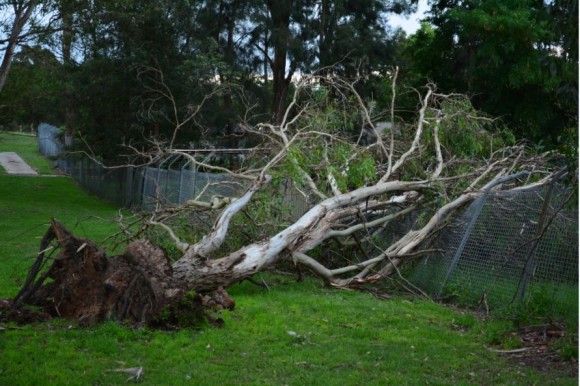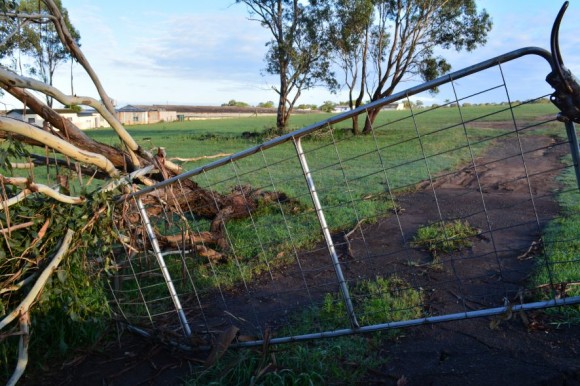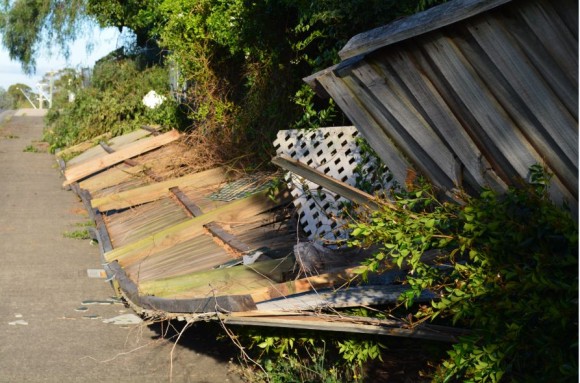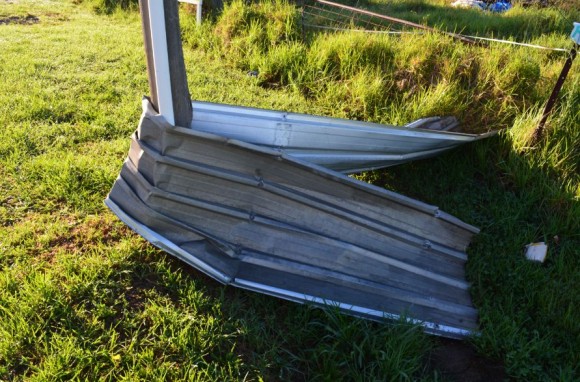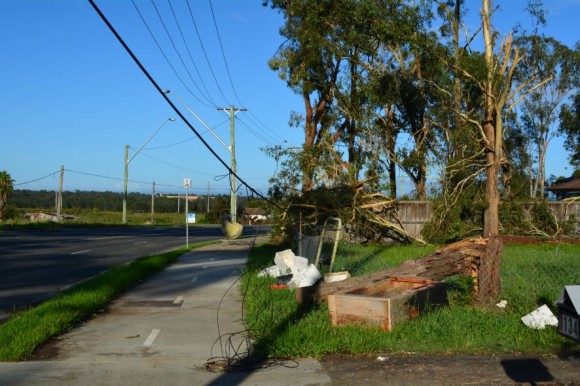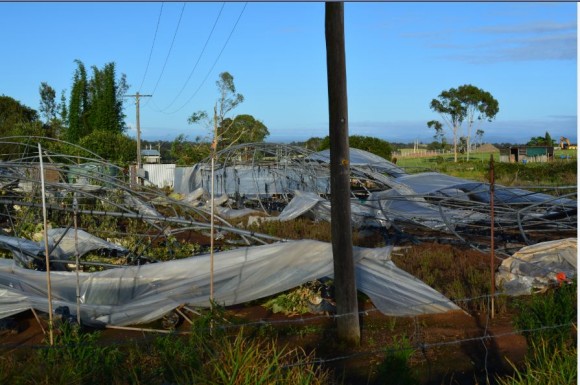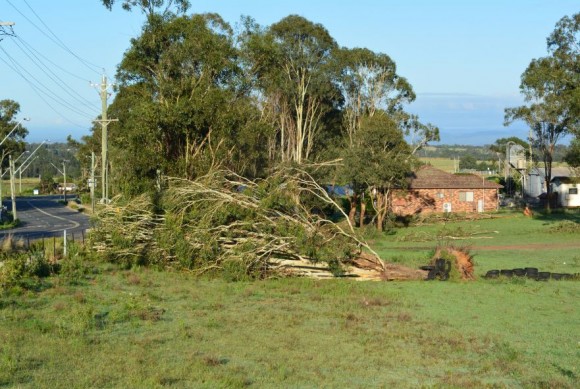 The storms of Thursday 14 January has caused localised damaged across areas of Sydney. An area that was particularly hit hard by a storm cell was Schofields (North West Sydney). Here a microburst is likely to be the cause as to what occurred.
A microburst is defined as an intense and localised downburst.
A downburst is a pulse of dense air in the downdraft of a mature thunderstorm and when it hits the ground it can go nowhere but outwards. According to National Geographic Society (Restless Earth pp106), a microburst is a downburst less than 2.5 miles wide (4 km) and are capable of toppling trees. After hitting the ground, the leading edge of the outflow rolls over and the foot of the storms rain shaft visibly curls in toes upward.
Such phenomena only began to be documented during the mid 1980s and there is a case of a Delta 191 aircraft crashing at Dallas Fort Worth Airport during such an event. This disaster took the lives of 137 passengers. T T Fujita did much research of such phenomena during the 1970s and 1980s.
The Encyclopedia of Weather PP155 defines a microburst as an invisible intense downdraft of air from a cloud base in stormy conditions and when it hits the ground, the air blows out in all directions creating dangerous wind shear conditions (Weldon Owen Pty Ltd 2010).
During Thursday afternoon, it appears that a microburst affected an area of Scholfields with visible damage including toppled trees, damage to buildings and even a silo being torn off a building and moved approximately 40 metres across a road carriageway.
In the affected area, damage to powerlines and fences were evident. Interestingly, in an area affected along Railway Terrace Schofields, numerous trees were brought down and they were facing south east or southwards which would suggest north westerly winds impacting that area.
The issue that is apparent is that the affected area is not covered by a weather station encompassing an anemometer. As described in a previous post specific to this event, a number of peak wind gusts were observed across Sydney during the afternoon of the 14 January including:-
Sydney Airport AMO 120 km/h.
Bankstown Airport 107 km/h.
HIGH AUTOMATIC WEATHER STATION WIND REPORTS
Sydney Airport AMO - 113 km/h at 3.22 pm.
Port Botany (Molineux Point AWS) - 122 km/h at 3.21 pm.
Bankstown Airport AWS - 108 km/h at 3.11 pm.
Kurnell AWS - 91 km/h at 3.26 pm.
Unfortunately the exact wind speeds that caused the damage is not known and hence only estimates could be made. It is likely that peak winds reached 100 km/h or more within this area given the level of damage that is visible.
There is a rain gauge at nearby Box Hill which is outside the worst affected area but no functioning wind vane (Anemometer).
A number of photos were taken during a damage survey as shown and it is clear that there is much to clean up in coming weeks by SES personnel.
Weather related natural disasters this summer around Australia appears to have cost insurers upwards of $515 million to date from the various fires, storms, floods and this figure does not include this event. By the time this event is tallied, it is likely that the figure will rise further.
Related Terms: