Heavy rain and flooding Sydney and Western Sydney Flooding in pictures - 3 July 2022
Sustained rain across the Illawarra and Sydney regions is now resulting in significant flooding across the Hawkesbury River once again for 2022.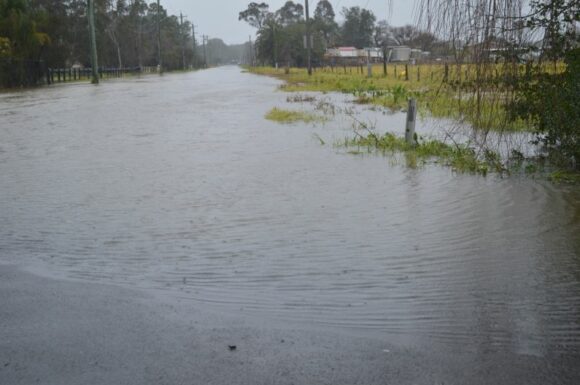 Sustained heavy rain set in Saturday afternoon which continued into Sunday. Some of the rainfall totals have been impressive even exceeding forecast models by a significant amount.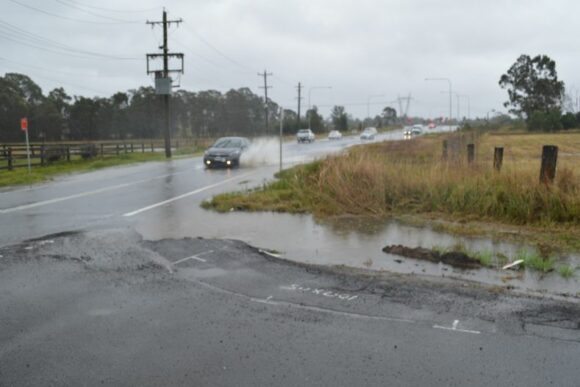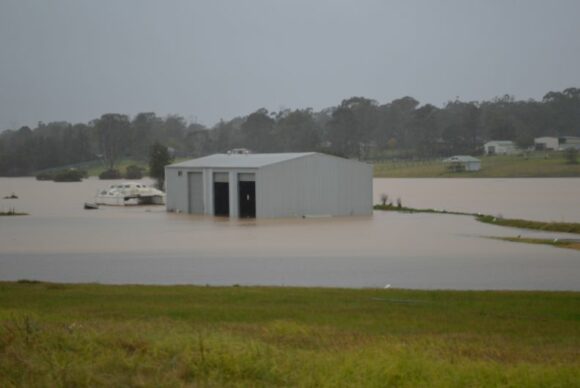 24 Hour Rainfall for parts of the Sydney Region
For the 24 hours to 9 am Sunday the heaviest falls from the event include:
Brogers No 2 (Brogers Creek) - 368 mm.
Wattamolla - 318 mm.
Woronora Dam - 270 mm.
Lucas Heights - 251 mm.
Dombarton Loop and Fitzroy Falls - 236 mm.
Beaumont (The Cedars) - 235 mm.
Warragamba Dam - 168 mm.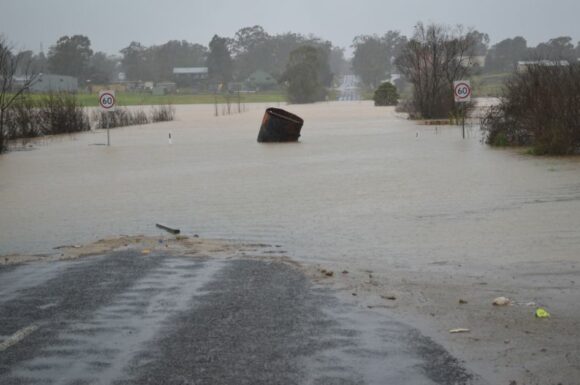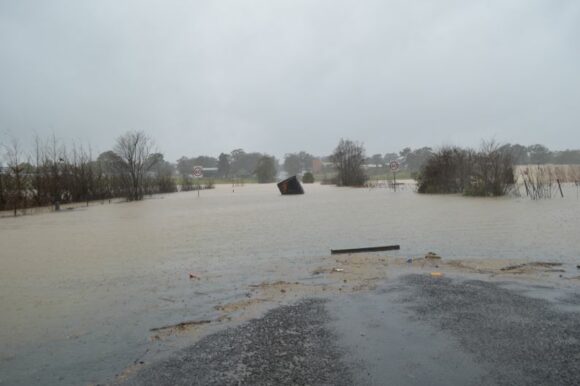 A look at the rainfall figures for the Sydney region demonstrates that many weather stations across Sydney's south and south west received rainfalls of greater than 100 mm for the 24 hours while lighter falls fell across the north and north west. There are also 3 weather stations within the Sydney region that received more than 200 mm during the same period.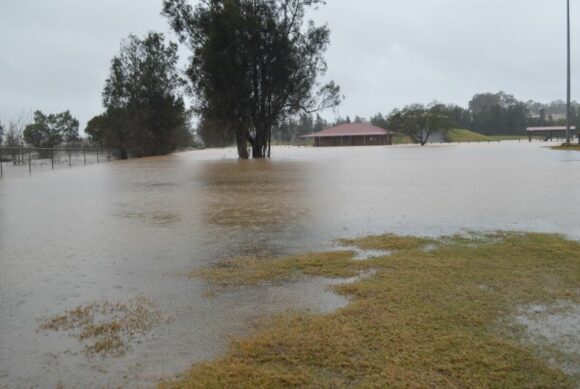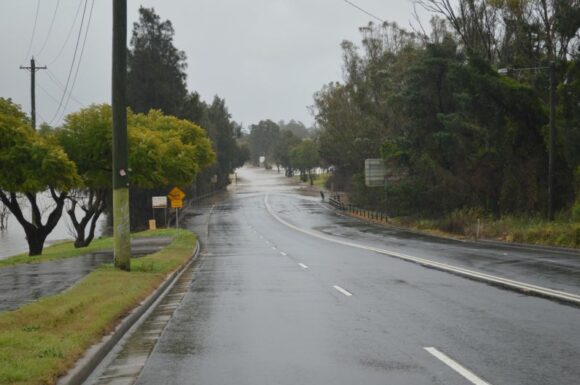 Such rainfall has resulted in moderate to major flooding along the Hawkesbury River Valley with flood levels rising fast.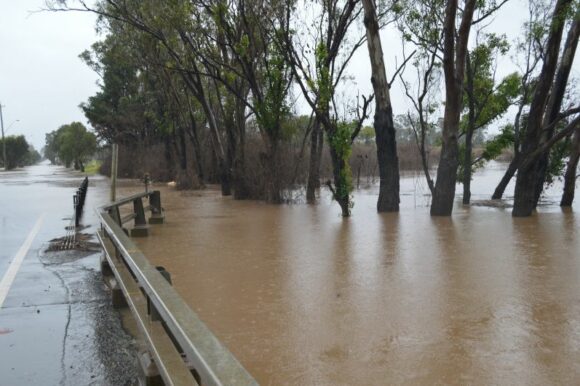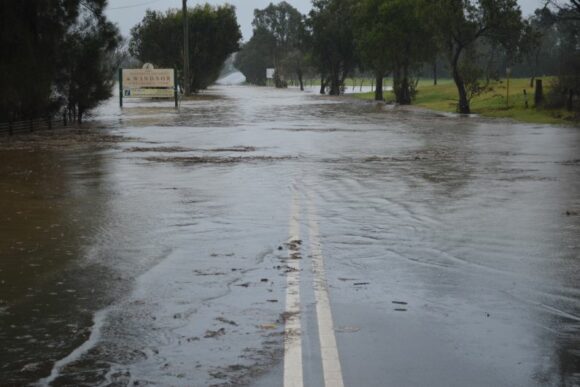 Storms Investigated on our Storm Chase
During Sunday afternoon, I undertook a survey of 6 sites around Scholfields, Mc Graths Hill and Windsor all of which are prone to flooding being:
Schofields - Blacktown being Angus Road and Kerry Road.
Mc Graths Hill at Wolsley Road including Killarney Chain of Ponds Creek and Old Hawkesbury Road (2 locations).
Mc Graths Hill at Windsor Road.
Windsor Bridge.
Governor Phillip Park.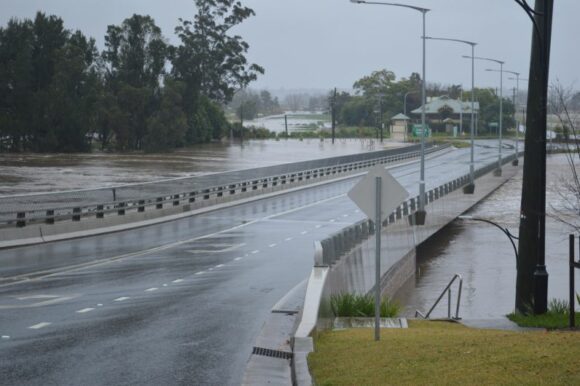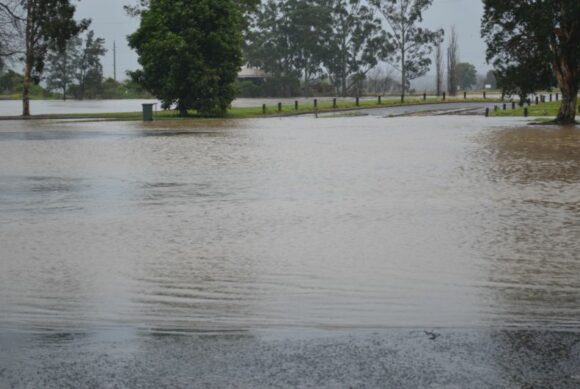 It was clear that floodwaters were rising quickly and speaking to State Emergency Services (SES) Personnel at McGraths Hill, I was advised that Windsor Road had only been closed 20 minutes before I arrived and flood waters were already lapping across the road.
I was also watching SES crews close Windsor Bridge as flood waters were approaching a level of approximately 1 metre below the road level. It is anticipated that flood waters will continue to rise and eventually cover the road surface once again.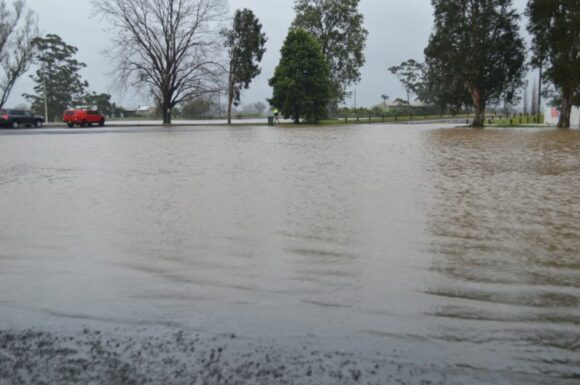 SES crews were also in the process of reinforcing the road closure of Pitt Town Road just north of the intersection of Worsely Road (Mc Graths Hill).
While watching flood waters at Windsor, I was also observing large tree branches being washed down stream.
Several roads around Windsor are now closed due to flooding and 2 army vehicles were observed suggesting that evacuations were underway.
While at Governor Phillip Park, I could see that flood waters were rising and hence I took my photos and left quickly.
This weather event is still unfolding with substantial rainfall forecast to continue into Monday.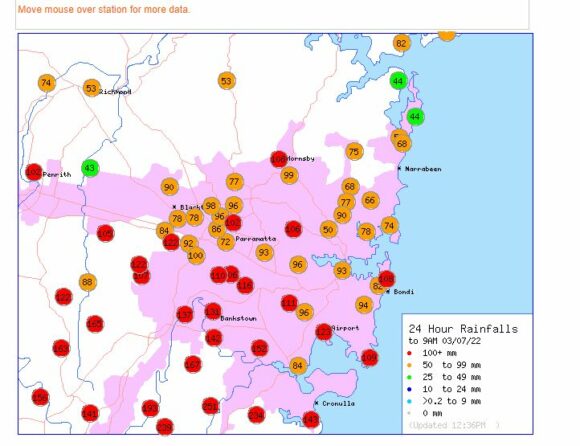 My photos of this unfolding event were taken between 1 pm and 4 pm at a time when the Hawkesbury River had just began to experience significant moderate flooding with river heights exceeding 10 metres (well into the moderate range) at Windsor PWD. Upstream at Richmond Pump Station, major flooding is occurring where the river height was 13.4 metres.
This event is now the third flood event for 2022 along the same river valley.
Related Terms: