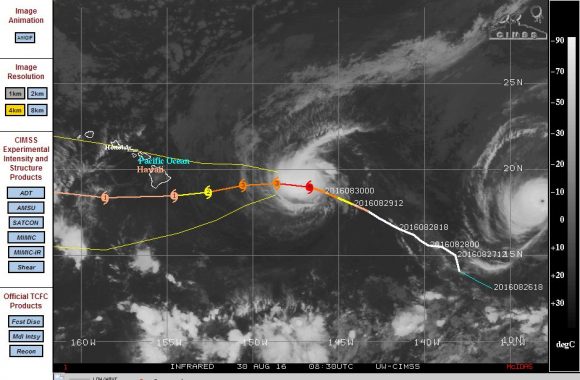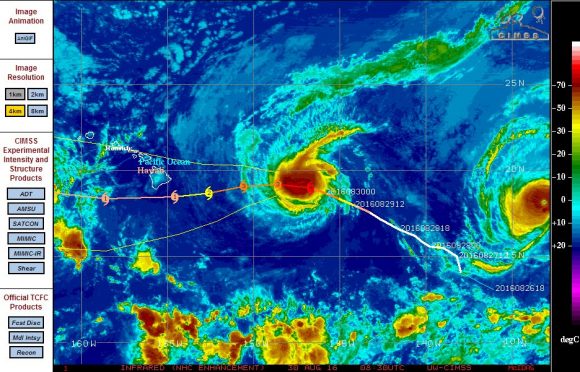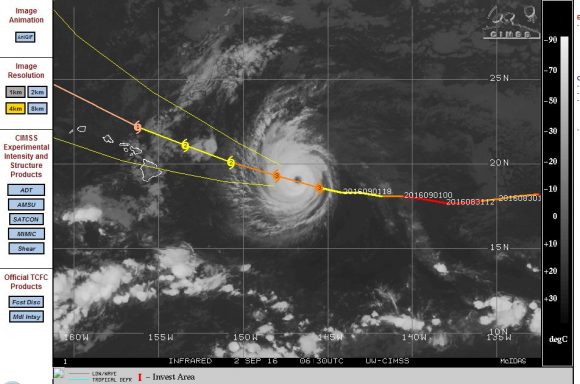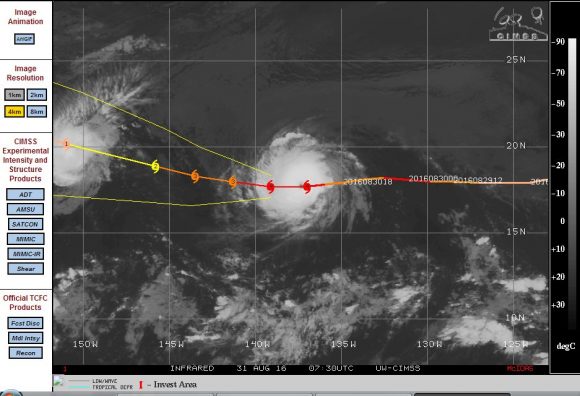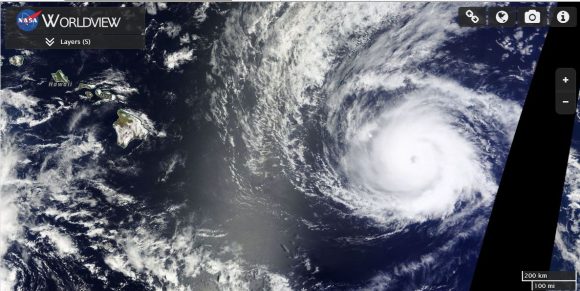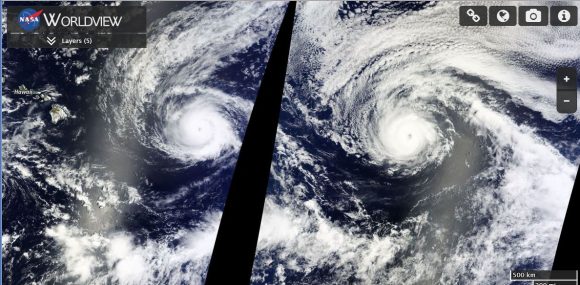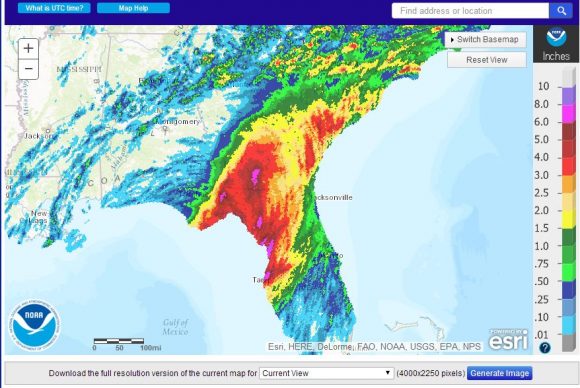 During the past 7 days, no less than 3 hurricanes have impacted areas within the United States or waters under the jurisdiction of the United States.
There were two significant storms that threatened Hawaii and at one stage, both systems approached the Hawaii Islands only to veer north and south to avoid a direct impact across the islands.
Another hurricane made landfall across the Florida panhandle becoming the first hurricane to make landfall in 11 years since Hurricane Wilma. That was a short lived storm and it only reached Category 1 on the Saffir Simpson Scale. Its greatest impact was heavy rain and flooding that it brought.
The names storms were:-
Hurricane Madelline
On August 29, a very small hurricane had reached Category 4 on the Saffir Simpson Scale as it approached the largest of the Hawaiian Islands. The storm then veered more west south west but lost its intensity just to the south of the big island. As such, the big island was spared a direct hit although the rain bands did impact the island.
Hurricane Lester
Following on the trail of Hurricane Madelline, another small but powerful storm also reached Category 4 on the Saffir Simpson Scale. The named storm Lester also approached the Hawaii Islands but veered more north west. The storm is expected to pass just to the north of the islands. The storm is now weakening as it makes its closest approach to the islands.
Sea surface temperatures around Hawaii are between 27C and 28C, just enough to sustain such storms but it is rare to have two named storms at the same time threatening the islands.
Hurricane Hermine
This is the storm that is providing media attention across the United States as this is the first storm to cross the Florida coastline in 11 years. The storm formed just off the coast of Florida so its lifespan was short. There was not enough time for the storm to develop further due to its location so close to the coastline.
The storm barely reached Category 1 on the Saffir Simpson Scale sustaining winds at peak intensity 68 knots (Approximately 125 km/h). The biggest impact was the rain it produced. The storm has caused flooding in affected areas.
As shown on the National Weather Service Rainfall map of south east United States, up to 6 to 8 inches (150 to 200 mm) of rain has fallen in areas across south west Florida. While there are small pockets where 8 to 10 inches (200 to 250 mm) fell, the storm mostly produced rainfall of between 75 mm and 150 mm. The storm is now tracking north east through the Carolinas as a much weakened system.
CREDITS
1 - CIMSS For forecast plots (Various).
2 - NASA "Worldview" with overlays of Hurricanes Madelline and Lester acquired 30/8/2016.
3 - National Weather Service (Rainfall data for Florida) acquired 2/9/2016.
Related Terms: