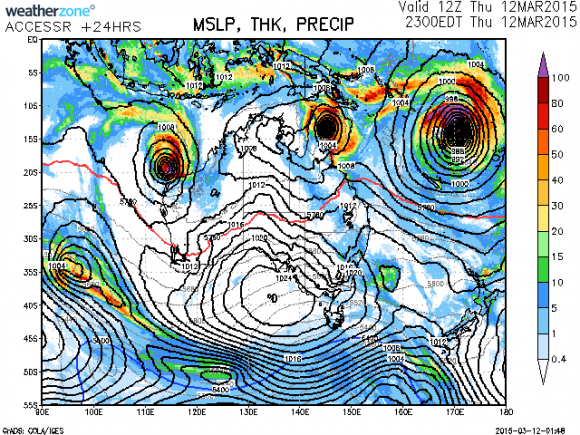 As anticipated, Tropical Cyclone Nathan was named after its formation off the Queensland Cape York region and Tropical Cyclone Nathan is threatening Vanuatu as a Category 4 system. This tropical cyclone system is particularly large and obviously intense.
Another tropical cyclone, Tropical Cyclone Olwyn is situated off northwestern Australia. The reason for this fairly active period is being blamed on a very active MJO (Madden-Julian Oscillation) that could last for the next 2 weeks.
The Bureau of Meteorology has MJO monitoring.
Related Terms: