Storm Chase 2016 Tornado Alley
After 3 years, another opportunity for storm chasing 2016. The following Youtube videos and extensive selection of the most important images from this year's two week chases are included. This includes timelapse videos of rotating storms and spectacular lightning - some of my best lightning shots!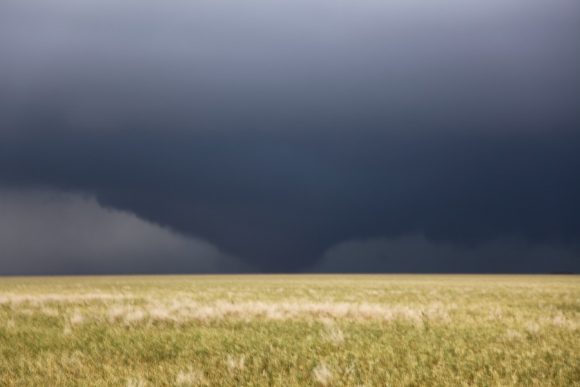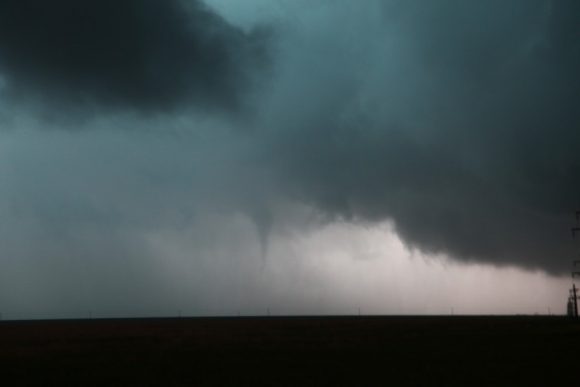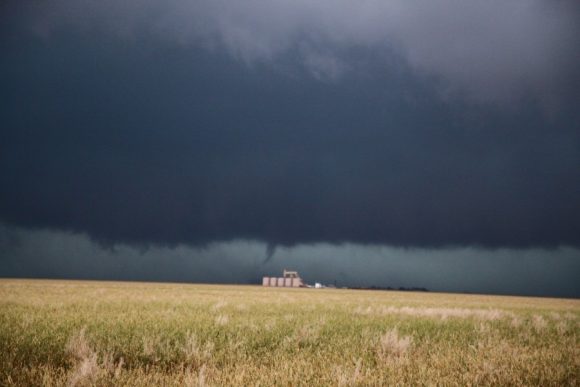 With a period of significant high CAPE and south west flow predicted, it set the scene for chaseable supercells and tornadoes. The following are a gallery of the storms and tornadoes from the 2016 storm chasing in Tornado Alley - namely, Texas, Kansas and Oklahoma. This was the first storm chase. After a frustrating storm chase with merging supercells, increased moisture and an outflow boundary, the Perryton, Texas storm finally comes tornado warned. Turn onto the road west and there it was! Cone tornado. Too dark for immediate shots and I finally was able to get footage and shots on tripod. It wedges out and then surprise another circulation produces a separate simultaneous tornado. After examining the inflow notch a couple of times a third funnel cloud and possible tornado occurs.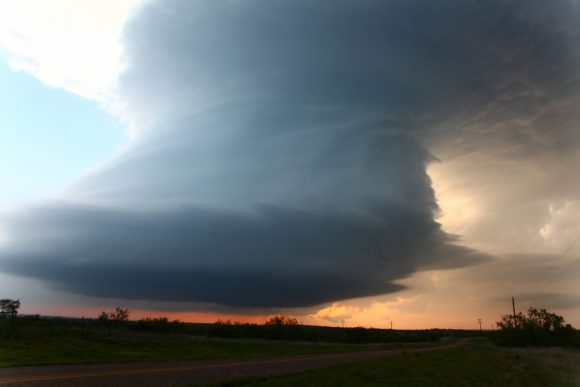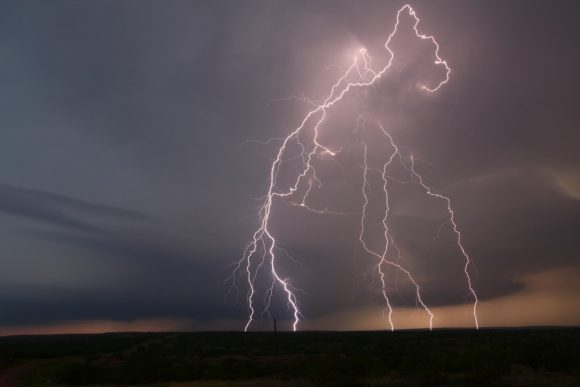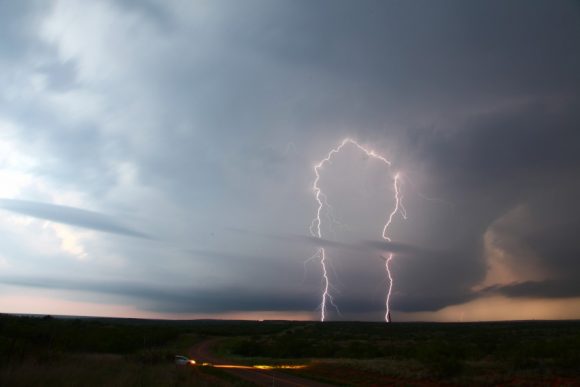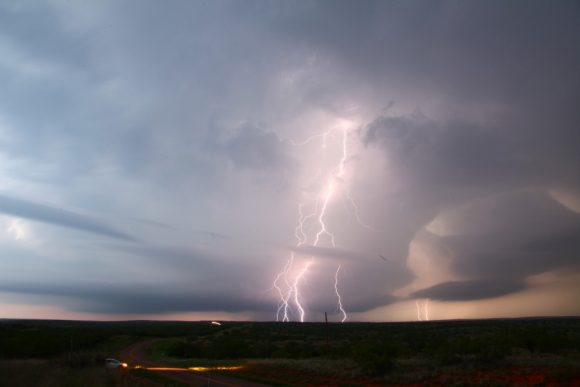 Day 2 Turkey Supercell
Day 2 and after a brief supercell near Clarendon, Texas. Perhaps a little risky but I ventured further south for tail end charlie. Unfortunately, there were several supercells spawning near Plainview. The waiting game began. Radar then suggested nice structure it seemed to my east. But where was this storm - there were so many storms. I realised it was the on producing lightning just to my east. This became the Turkey supercell! It produced a likely wall cloud but the updraft and the storm structure improved to a beautiful sculptured LP supercell! Sunset illuminating the updraft and vault clearly defined! With lightning threatening to singe the earth, I took note that the base had begun to show a bowl lowering. This storm eventually became tornado warned after dark and produced a cone shaped tornado and wedge tornado soon after (chasers suggesting the same damage path).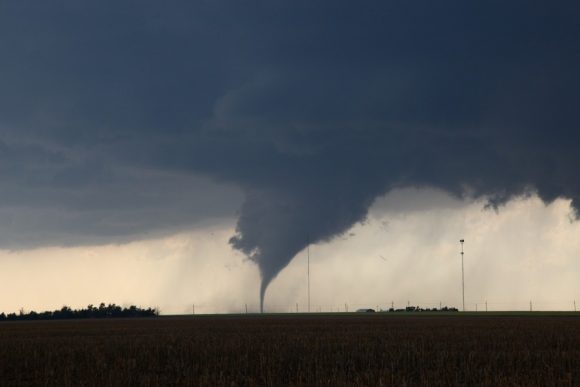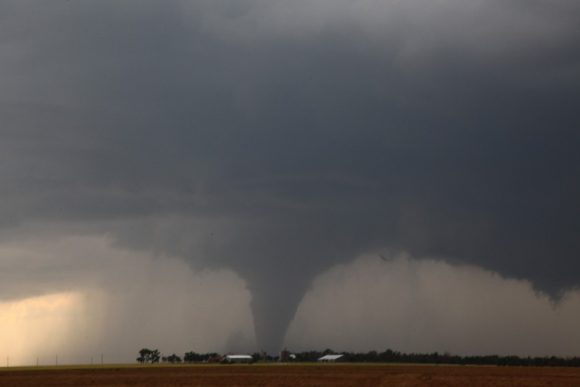 Day 3 Dodge City Supercell and Tornadoes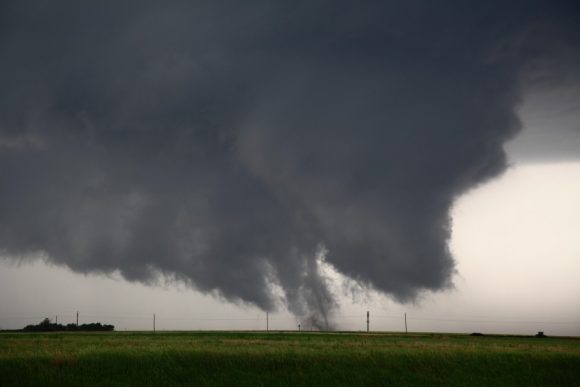 The Dodge City tornadic event stunned me: despite the favourable tornadic conditions for strong to violent tornadoes, I did not anticipate such a prolific event. But when two mesocyclones developed side by side I thought a cyclic event was in order.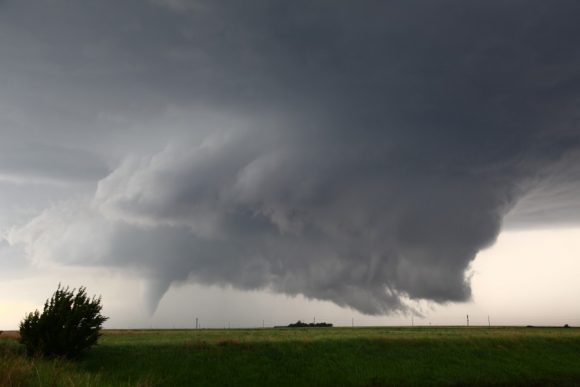 The way the first tornado roped out and reformed just as quick and became strong to violent is something I had not witnessed prior. Multiple tornadoes at once was simply insane. A flood of tornadoes - one set 3 at a time and another 3 twins! Intense vorticies formed under the front mesocyclone dancing around each other.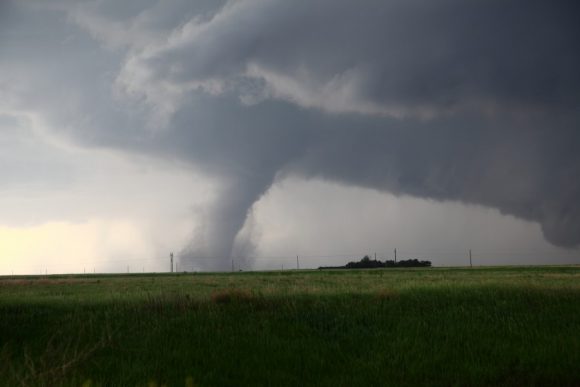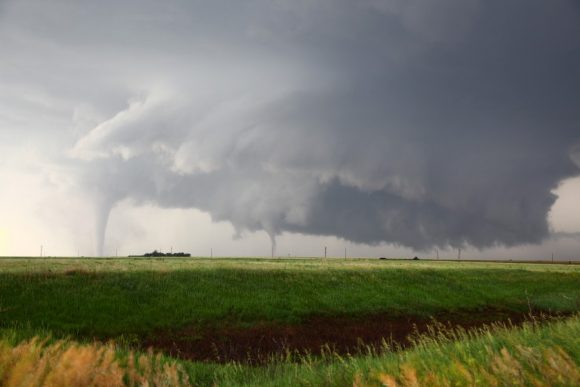 Travelling through Dodge City with sirens blazing and tornado on the west side of town made for some intense chasing - street by street! Out of the other side and again another tornado spins to the earth and takes out a house (unfortunately a negative part of the event). The power flash followed by debris spinning around the vortex certainly demonstrated the power of what seemed such a small tornado.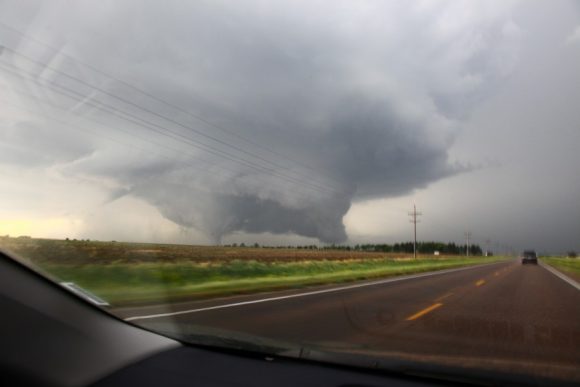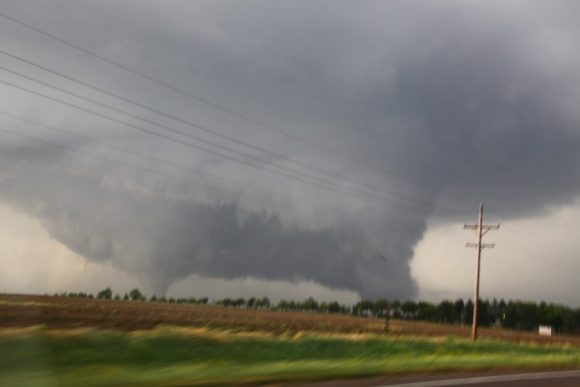 Finally one more tornado seemed to developed further north and the storm had run its course! Some counts suggest based on the true definition of tornadoes that 8 to 10 tornadoes had been spawned from this event!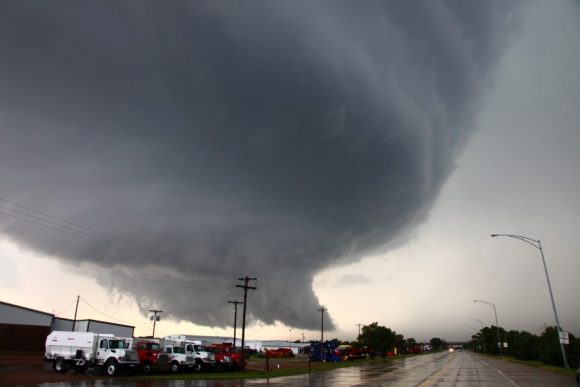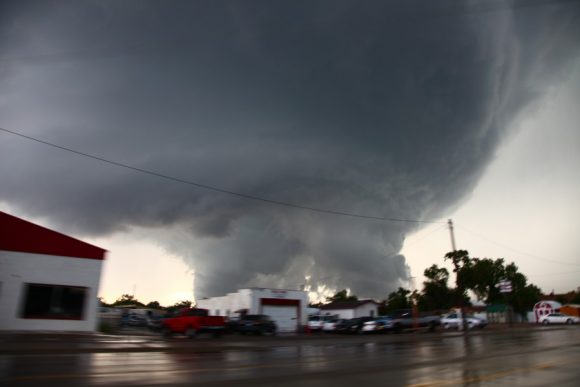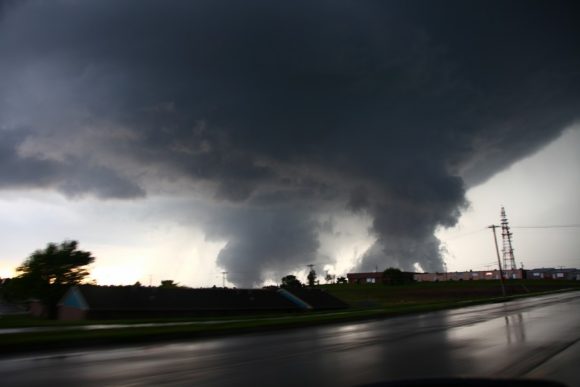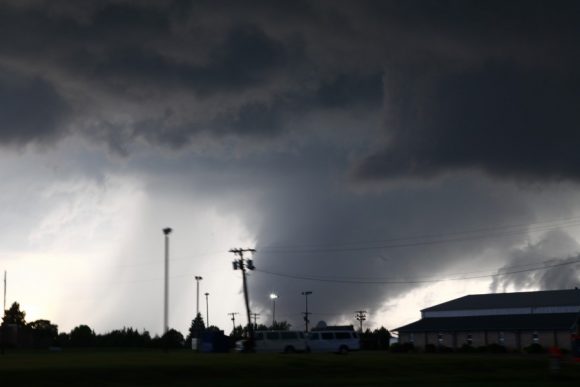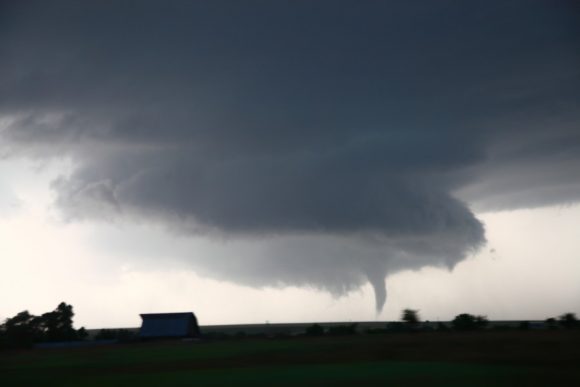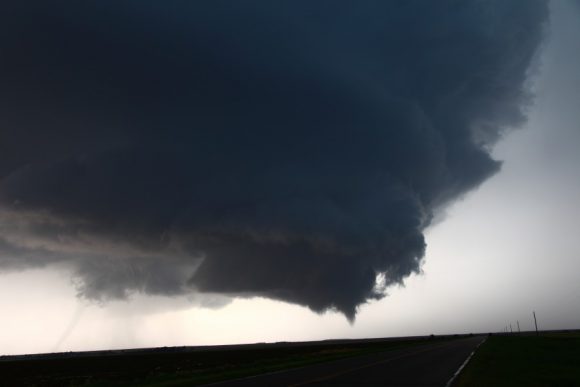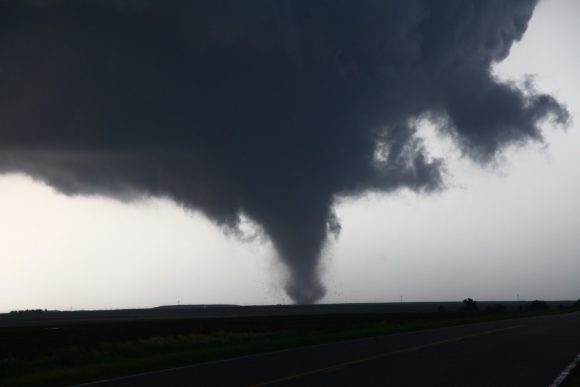 Storm Videos from the various chases
Related Terms: