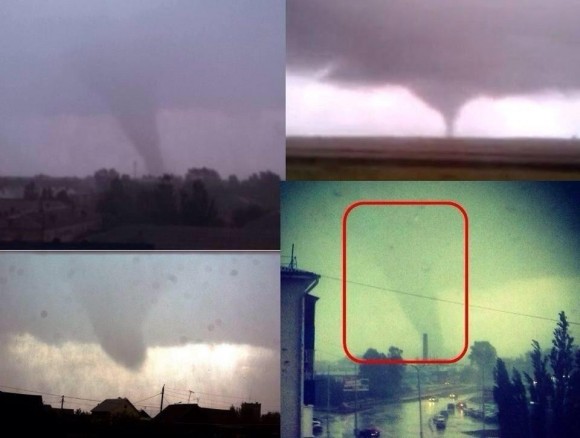 Check out this tornado in Russia - here is the article about it from LiveLeek. Nice to see the change in wind direction. Please note that this tornado sideswiped the area and it is mostly the inflow winds - followed by the read flank downdraft or RFD winds!
Tornado in Bashkiria, Russia -
Debris swept by the raging winds caused the motion detector in Boris Ishtuganov's car to activate his dashcam, which captured these scary images of the storm as it trashed through the neighborhood.
Two people were killed and about 80 wounded. the tornado damaged more than 200 houses, 26 villages were left without electricity. one of victims was crushed by a tree when he went out of his house to close the garage door.
Credit: Boris Ishtuganov