An unusual combination of weather is currently impacting much of New South Wales ranging from heavy rain to outbreaks of hot weather.
During Wednesday evening 27 September, minor thunderstorm activity impacted parts of Western Sydney but overall rainfall was sparse or relatively light across affected areas.
Overnight showers resulted in an increase in rainfall across parts of Sydney. However, between 4 am and 6 am Thursday morning, an isolated rain cell formed across much of Western Sydney that brought varied rainfall totals.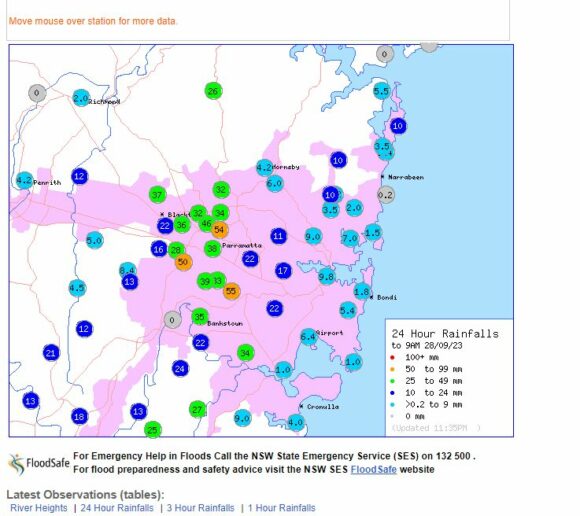 On either side of this cell, rainfall totals were light. However, a small area being approximately:
West of Strathfield to the east and east of Blacktown to the west.
North of Bankstown to the south to north of Hornsby to the north.
Experienced rainfall totals ranging from 28 mm to 55 mm. This level of rainfall was not forecast and was not expected.
Rainfall totals from the event topped 55 mm at Lidcombe followed by 54 mm at North Parramatta and 50 mm at Merrylands. At Blacktown on the edge of this, 22 mm fell. At Seven Hills, 36 mm fell. At Prospect, 16 mm fell.
I have a rain gauge and recorded no more than 13.5 mm. Rainfall dropped sharply further west.
The rain cleared by sunrise with all cloud clearing by early afternoon on Thursday.
By Friday 29 September, maximum daytime temperatures across Western Sydney soared above 30C for the 7th time this month cementing September 2023 as having the most 30 degree days recorded for any September across the Western Sydney region.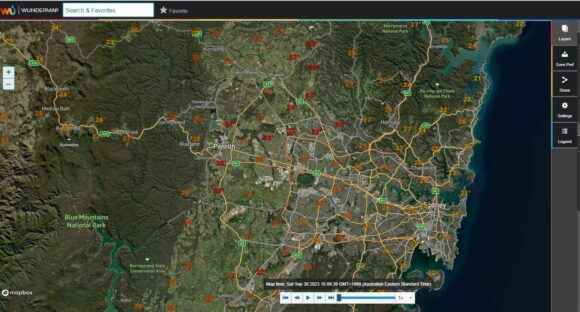 In addition, it reached 30C again on Saturday 30 September 2023 across much of Western Sydney which is remarkable for the month. Maximum daytime temperatures reached:
Penrith - 32.8C.
Richmond - 31.8C.
Badgerys Creek - 31.1C.
Camden - 30.7C.
Horsley Park - 30.6C.
This made it 8 such days for much of Western Sydney which is a remarkable feat as this many has never been recorded during September across Western Sydney.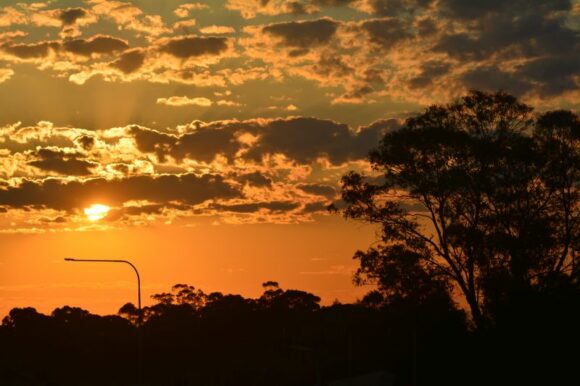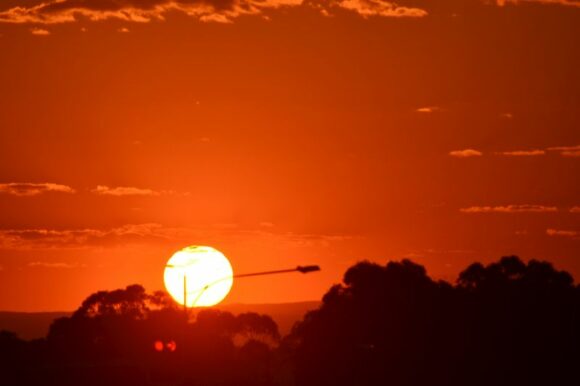 There is currently a strong burst of heat accompanying a strong high pressure cell that has been moving across southern Australia over the past few days.
During Saturday, 30C or higher maximums featured across large swathes of New South Wales again. After 3 pm, large swathes of Western New South Wales were experiencing maximum temperatures above 35C including:
Bourke - 35.9C.
Borrona Downs - 35.6C.
Wilcannia - 35.4C.
Smithville - 35.2C.
Forecasts are being made for significant levels of heat on Sunday and Tuesday across Sydney including:
Blacktown
Sunday 36C and Tuesday 37C.
Penrith
Sunday 37C and Tuesday 37C.
Areas outside Sydney
Wagga Wagga
Sunday to Tuesday 31C, 32C and 30C.
Lake Cargelligo
Sunday to Tuesday 35C, 37C and 36c.
Ivanhoe
Sunday to Tuesday 34C, 38C and 34C.
Tibooburra
Sunday to Tuesday 37C, 38C and 36C.
Similar highs are being forecast across much of New South Wales during the period with highs of 37C and 38C possible in many areas on at least 1 day during the period.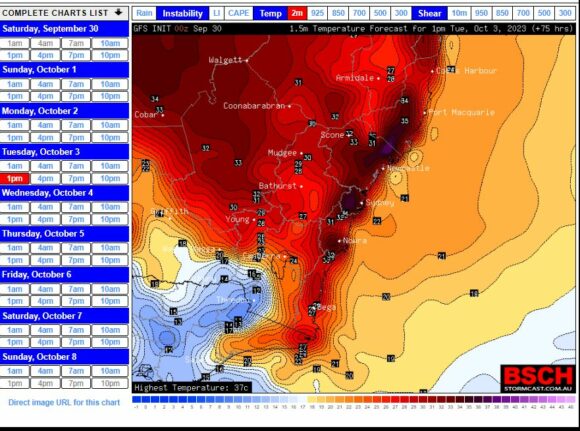 This would make this the second such event for early spring.
The heat will penetrate into the northern areas of Victoria but not expected to be as strong compared to that for New South Wales.
Strong cold front and rain system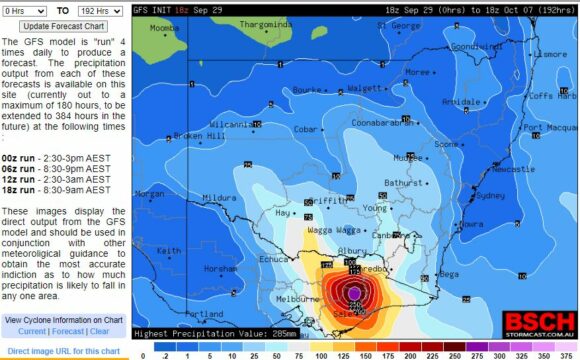 What makes the current event unusual is what occurs on Wednesday. A strong frontal system will push through New South Wales and Victoria. This event is being watched because models are providing evidence of a significant rain event, at least for eastern Victoria and into southern New South Wales. Models are suggesting rainfalls of up to 50 mm for many areas accompanied with daytime temperatures dropping back to a more wintery 14C to 19C.
This would be significant as a strong temperature contrast would occur across the cold front traversing from east to west.
Rainfall is expected to reach the coast but with lighter totals expected.
Certainly widespread 25 to 50 mm falls are being suggested for much of Victoria and inland New South Wales with higher totals across the hilly regions and areas close to the Great Dividing Range.
It appears that this will become a rain band / rain event with maybe some embedded thunderstorms within it as it moves eastwards across the state. This will certainly end the current spell of hot early October weather.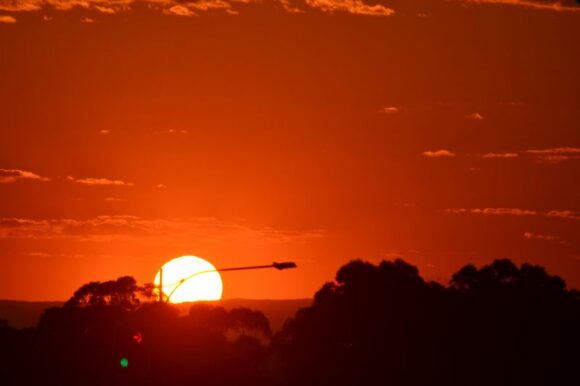 The photos attached to the post were taken on Saturday evening at Doonside looking west showing the setting sun taken using my Nikon DSLR 5200 camera with 300 mm zoom lens and a filter to permit me to catch the sunset in the form as shown.
Related Terms: