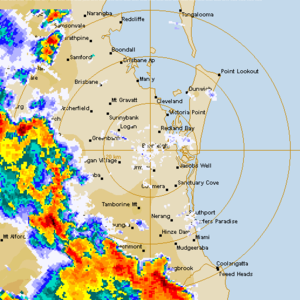 See : 64km Radar Loop for Brisbane, 04:00 06/01/2014 to 06:00 06/01/2014 UTC
The Bureau of Meteorology warns that, at 2:50 pm, very dangerous thunderstorms were detected on weather radar near Laidley and the McPherson Range. These thunderstorms are moving towards the east. Very dangerous thunderstorms are forecast to affect Marburg by 3:20 pm and Ipswich and Coolangatta by 3:50 pm.
Other severe thunderstorms were located near Maroon Dam and Mount Barney. They are forecast to affect Kooralbyn by 3:20 pm and Little Nerang Dam by 3:50 pm.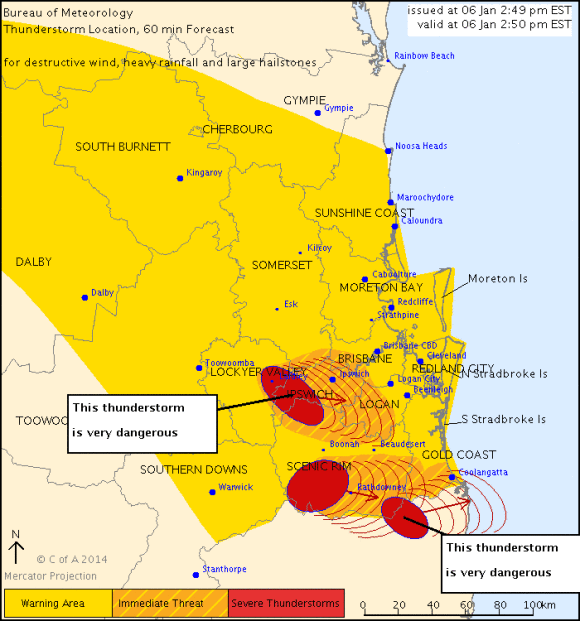 Destructive winds, heavy rainfall that may lead to flash flooding and large hailstones are likely.
This is the phase when it approaches and weakens near the Gold Coast most likely due to being overtaken by the gust front of a storm following and merging with it.
See : 64km Radar Loop for Brisbane, 04:00 06/01/2014 to 06:00 06/01/2014 UTC