A two day hot spell is about to occur across Southern England but limited to areas inland from the coast. It is exceptionally rare to see forecasts being made for hot weather anywhere in England especially given that the country experiences a cool maritime climate.
For the first time ever in England, a maximum temperature of 40C is being suggested.
There are some suggestions that maximum temperatures could reach 39C and possibly 40C in areas to the west of London. However, when revieing this more closely on various models, there is a likelihood that maximum daytime temperatures could reach between 36C and 38C in such areas.
Models do show a 2 day burst of hot weather across southern England and actual forecasts being made for 34C to 36C across many areas.
Realistically, water temperatures surrounding England are cold all year so any heat would be limited to locations not exposed to the coast and sea breezes. The level of heat does not approach the levels experienced in Australia but given the location of England, it makes this event exceptional.
Models are showing a cooler change crossing England during Wednesday which will end the burst of heat and provide some rainfall especially across western areas.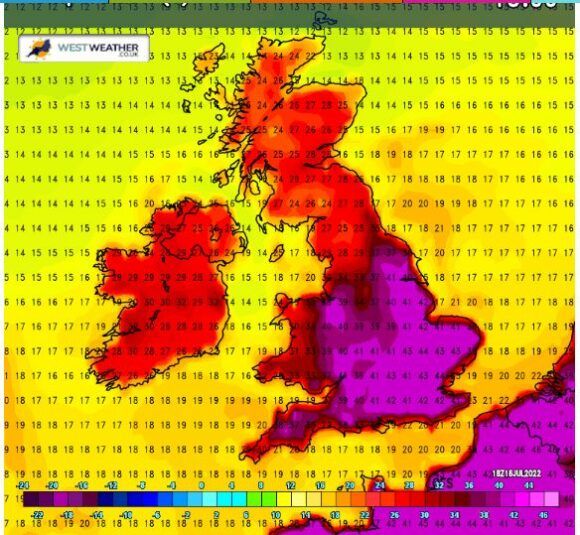 The heat is being dragged northwards across Europe by a strong high pressure cell with the winds emanating from Northern Africa. Weather models do show more intense heat further south across France and Spain but what makes this event unusual is that it has reached Southern England in areas that usually does not experience such high temperatures.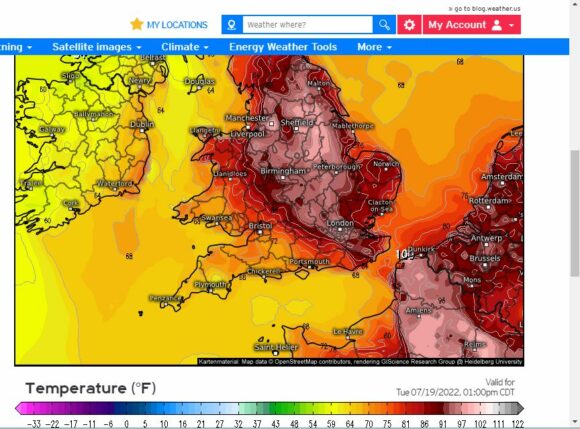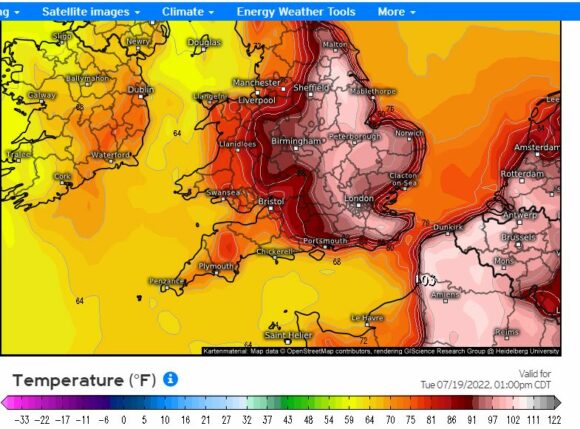 The satellite image of Southern England from NASA Worldview dated Saturday 16 July 2022 shows very little cloud and clear skiers. It even suggests that south east England has been dry over recent weeks given that there is evidence of grass and vegetation turning brown due to lower than normal rainfall.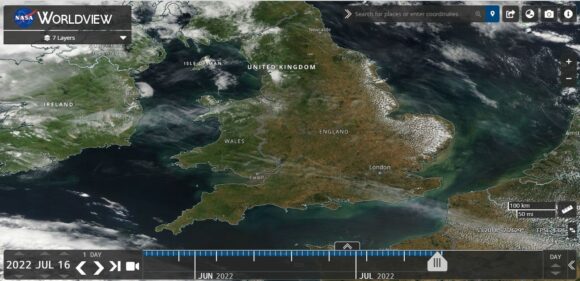 Only time will tell if the maximum temperature record of 38.7C at Cambridge Botanic Gardens on July 25 2019 is broken by this event.
Related Terms: