During the period 1 to the 4 February 2021 a tropical storm developed over coastal and adjacent inland areas of the Kimberley region of Western Australia before tracking south west along the north west coast of Western Australia. As it passed over the Pilbara region, the storm threatened to develop into a tropical cyclone especially if it crossed the coast.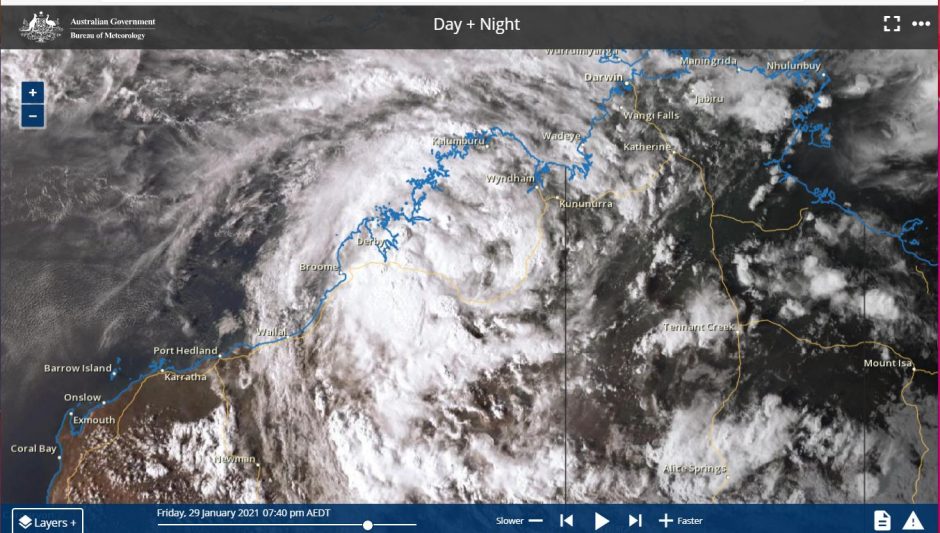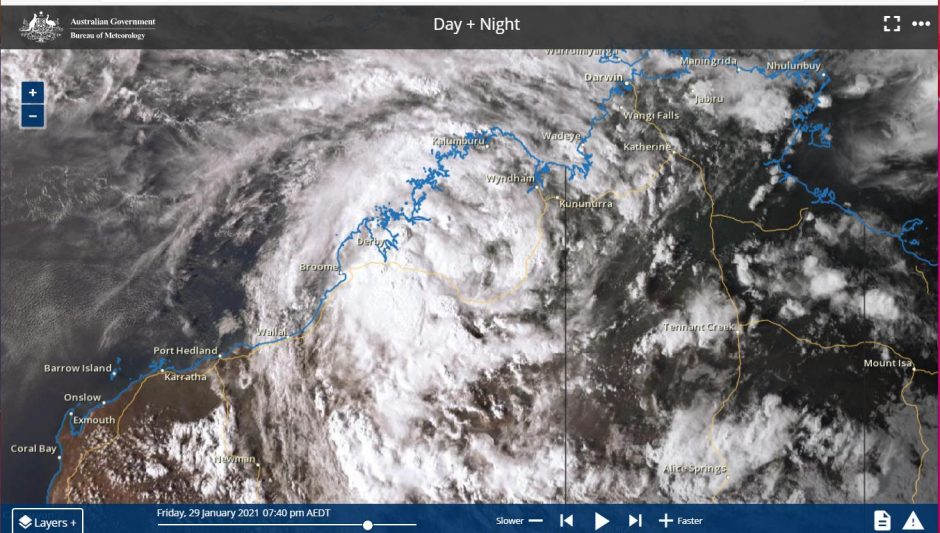 The Bureau of Meteorology had forecast this storm to develop into a tropical cyclone along the north west coast of Western Australia.
However, this storm remained mostly over land which inhibited its development further. This storm sustained strong circulation and convection for days but as it crossed the coast near Carnarvon, the storm weakened. This storm never did reach tropical cyclone status despite some forecasts suggesting otherwise.
The CIMSS named this Storm "Tropical Storm 18" but its forecast models only retained it as "Tropical storm status" with peak wind gusts of approximately 35 knots (Approximately 65 km/h) at its centre.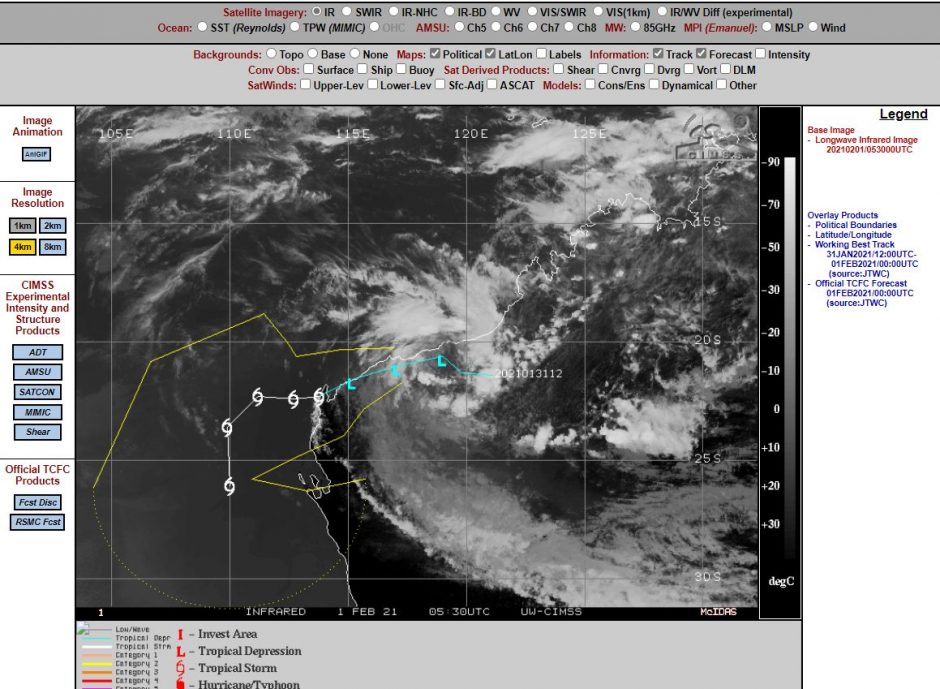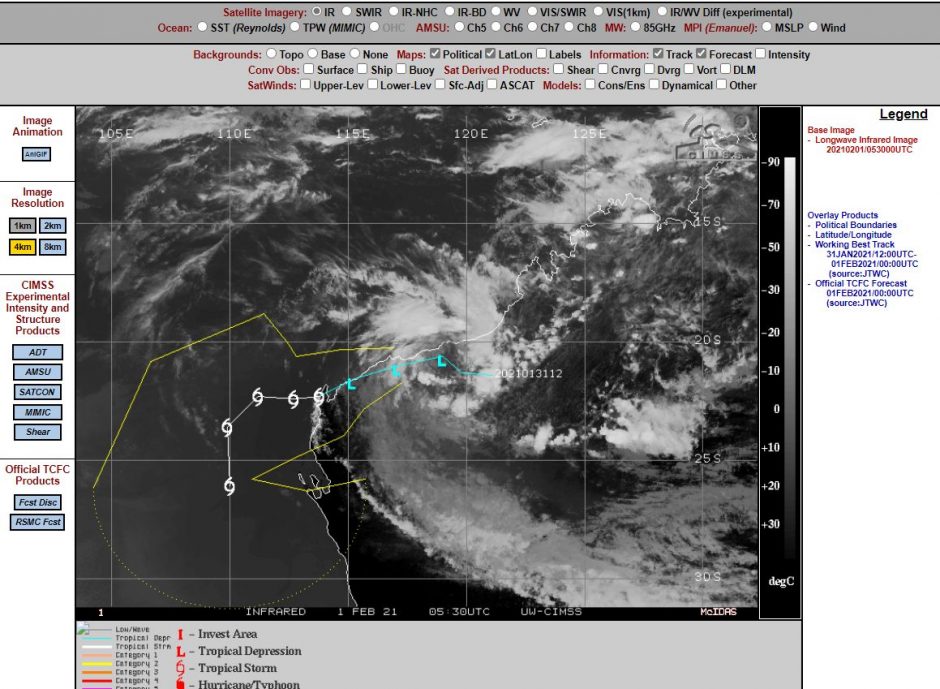 Despite not reaching tropical cyclone status, this storm did produce some significant rainfall totals with maximum rainfall reaching up to 400 mm within remote areas east of Ningaloo Marine Park (Barlee Range Nature Reserve and Gooch Range - Western Australia). This event has caused significant wet season flooding across the affected areas.
As the remnants of the low now tracks south, this event has the potential to bring useful rain to Perth which in turn will help firefighters battling fires north east of the city.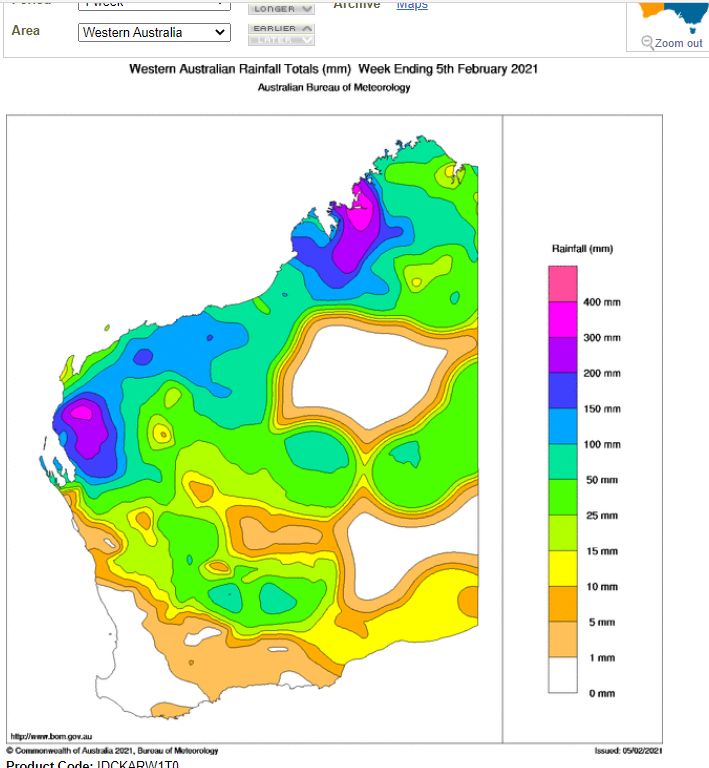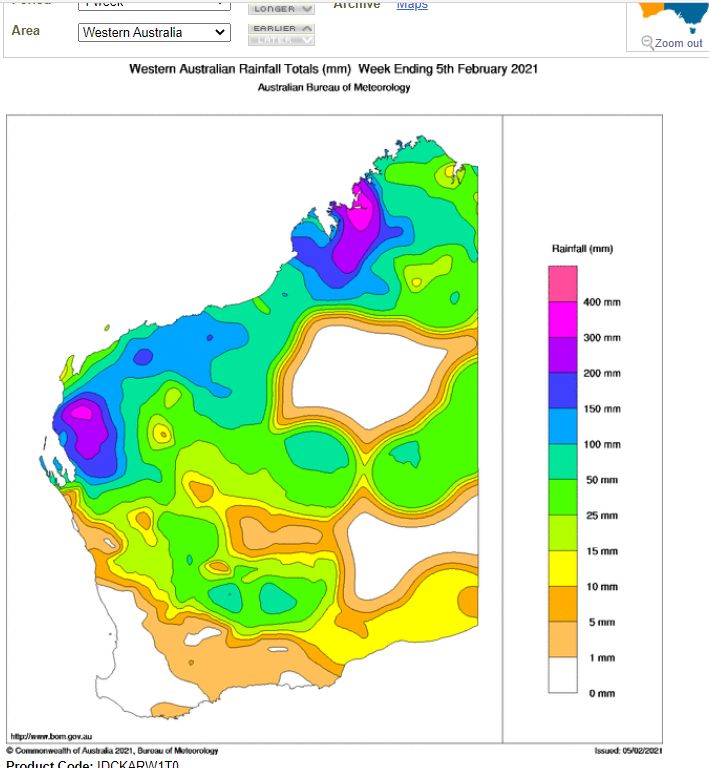 The images attached to this post include satellite photos of the circulation of the storm over the Kimberley Region, the CIMSS Model which retained the storm as a tropical storm and weekly rainfall totals for Western Australia - week ending 5 February 2021.
Related Terms: