During the late afternoon of the 1 February 2021, a squall line storm system developed across inland area of New South Wales which raced towards the coast between 5 pm and 11 pm.
The system first developed across the South West Slopes and Riverina area of New South Wales (Just west of a line from Albury to Wagga Wagga) then strengthened as it moved further east towards the coast.
This was a fast moving event and large areas of the state received significant rainfall totals.
At around 9.30 pm to 10 pm, the storm system approached Sydney's west. Initially, this was a lightning active storm and I began to take photos of sheet lightning however, the amount of lightning declined as it approached Blacktown. As such, after 10 pm, I ceased my attempt at taking photos due to the lack of lightning being observed.
I still managed two images of sheet lightning to the west prior to the lightning declining.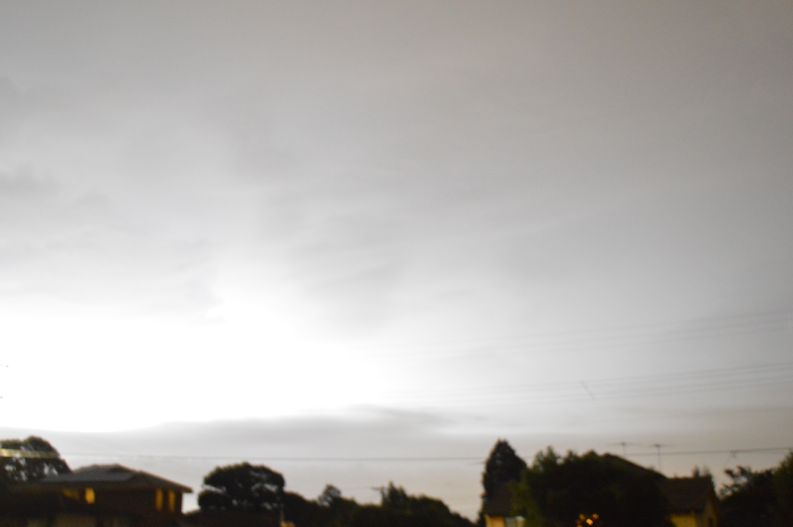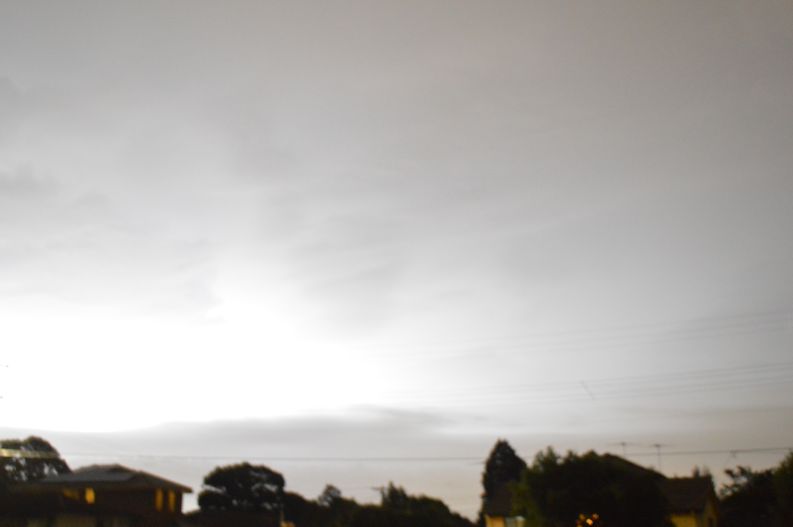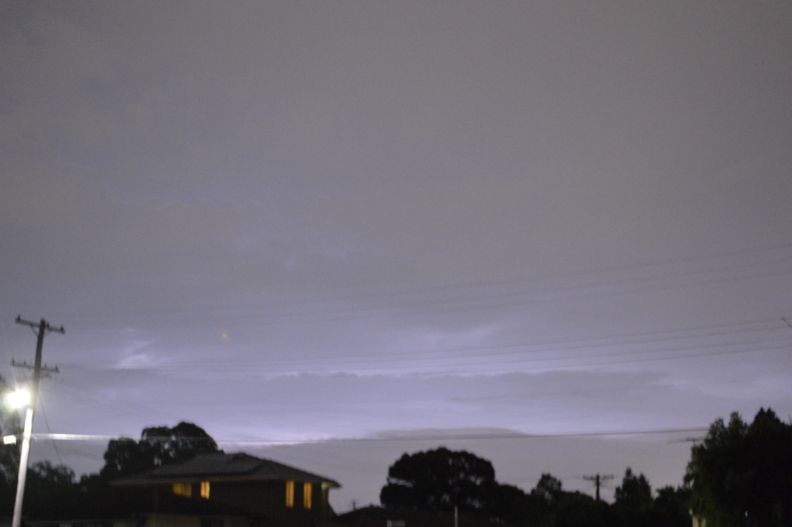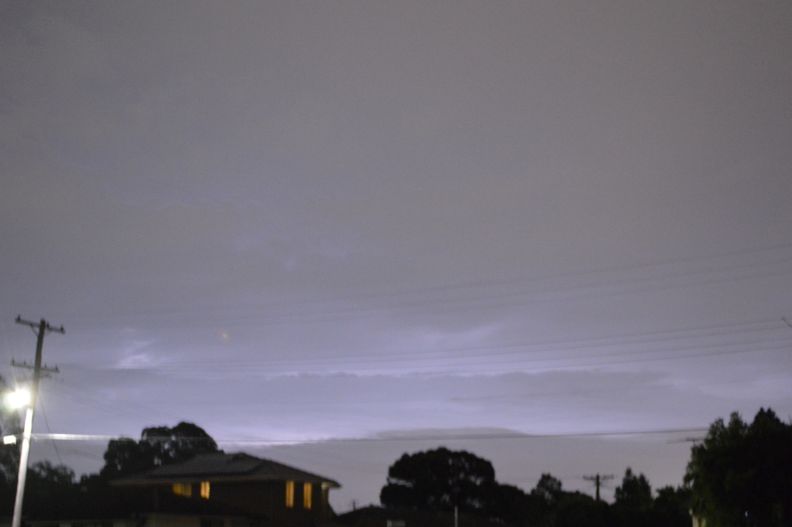 The event produced some high rainfall totals across Western Sydney including 55 mm at Kurrajong Heights, 52 mm at Richmond and 34 mm at Blacktown. Generally, rainfall totals across Western Sydney ranged from 28 mm to 55 mm while lighter totals were observed across the coastal suburbs.
The storm passed over Blacktown without any significant wind. There was a period of intense rain and following the passage of the most intense part of the storm, an increase in lightning occurred but this soon dissipated again as the storm tracked further east.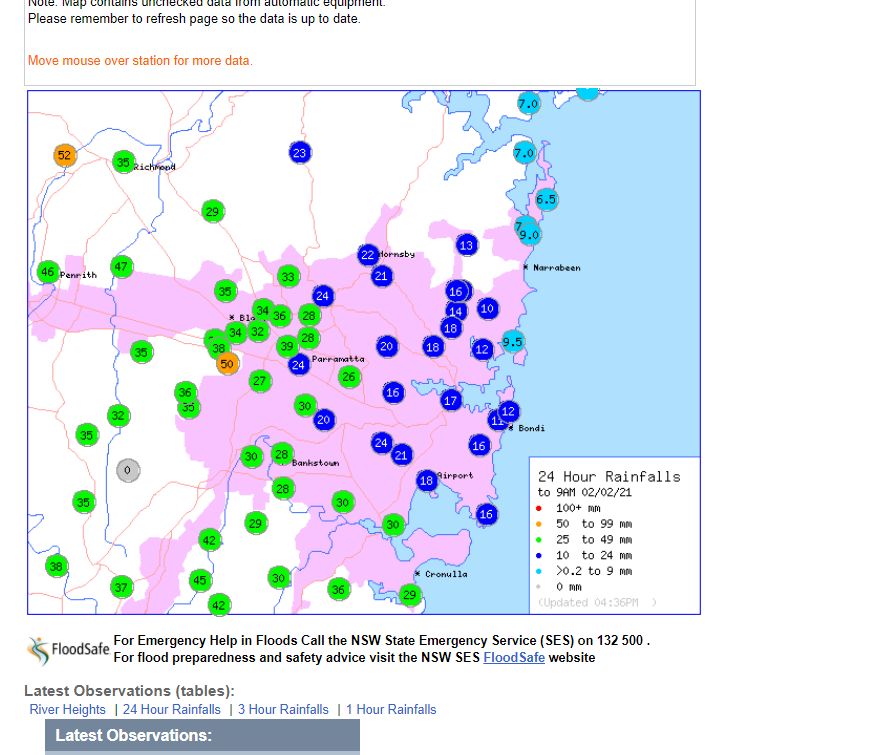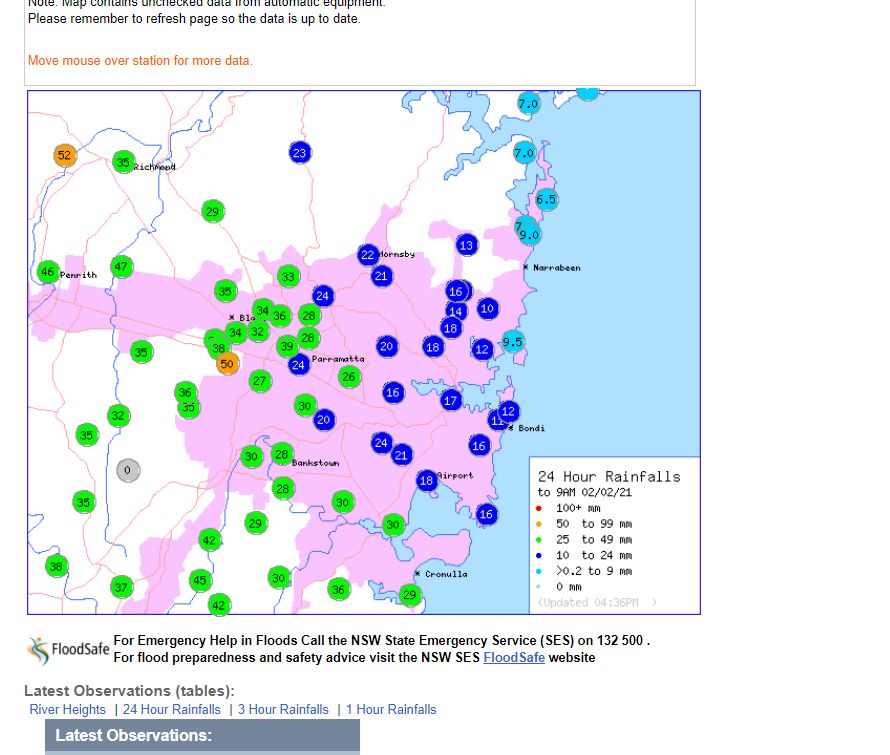 The same storm system produced 53 mm at Tarana (Near Oberon - Central Tablelands), 51 mm at Dunnedoo (Central West) and 51 mm at Moss Vale on the Southern Tablelands all within New South Wales for the 24 hours to 9 am 2/2/2021.
The two photos attached to this post were taken between 9.30 pm and 10 pm looking west. A large amount of low cloud hid much of the storm structure and only sheet lightning was observed.
Related Terms: