Sunday afternoon, I returned to Windsor as flood levels have receded to a point where many of the road closures have been lifted. Minor flooding is still evident in low lying areas but generally, the worst of the flooding is over.
However, Windsor Road and Windsor Bridge which are two critical road links were still closed. Windsor Road at McGraths Hill was also closed as it appears that the road has been damaged.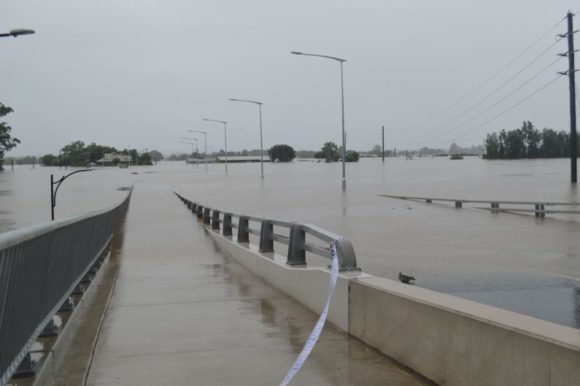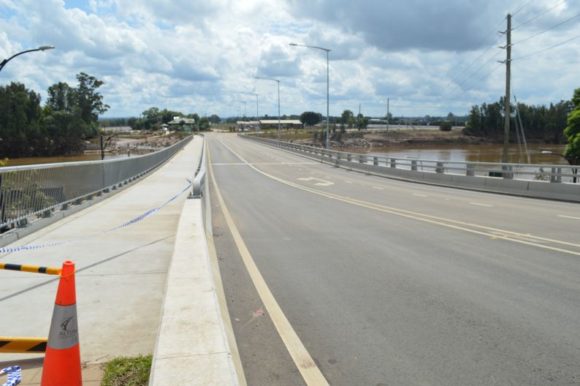 I have attached an image of Windsor Road during and after the latest flood taken at the same location.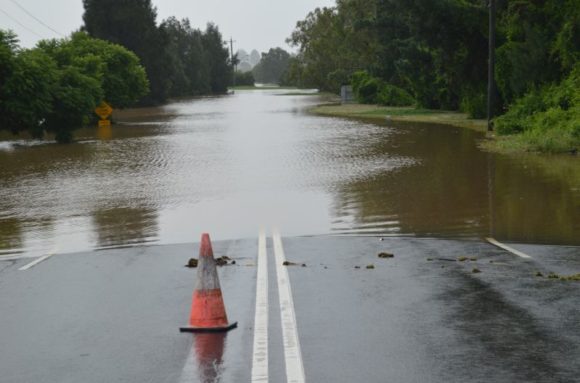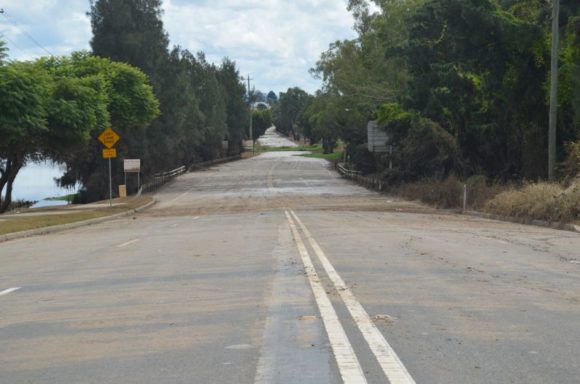 There is evidence of erosion, scouring of banks and damaged vegetation across a wide area. It is also noted that the grass is coloured brown due to being submerged for such a long period of time.
I attach a photo of Windsor Bridge taken Tuesday evening and one taken Sunday afternoon at the same location and the differences are dramatic. The bridge is still closed with inspection crews undertaking engineering checks, maintenance work and cleaning work.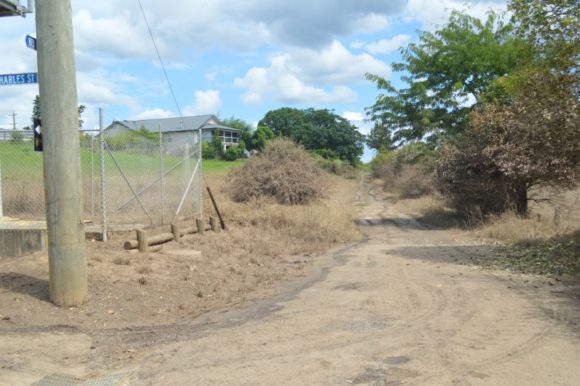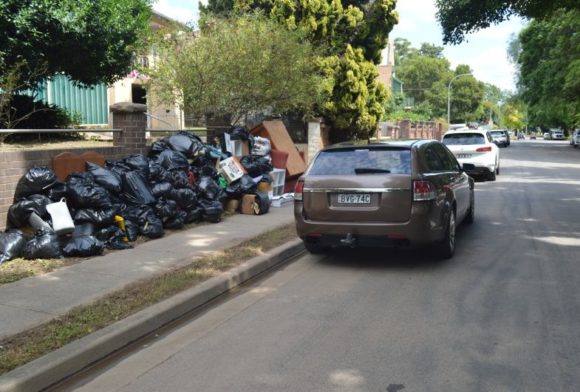 The Hawkesbury River has a distinct brown colour which is accompanied by a distinct smell of rotting material, mud and stagnant water. Evidence of recent flooding is clear including damaged trees, damaged buildings and even rotting household furniture. A small number of households along The Terrace have lost furniture and ruined furniture is being piled against fences awaiting removal.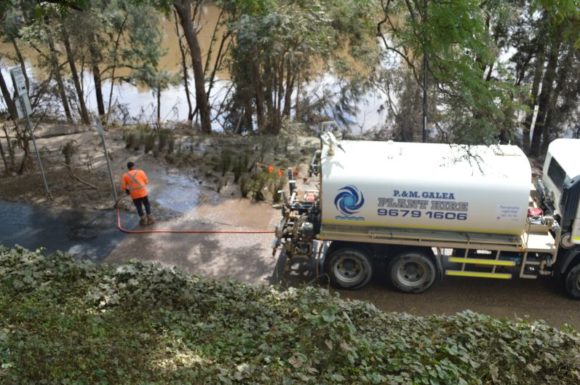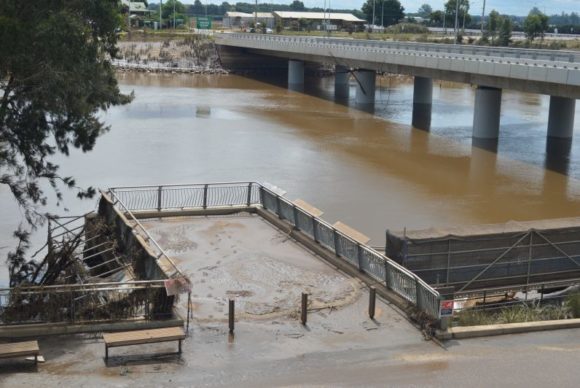 During my latest visit to Windsor, I located the historic blue flood marker which is situated on the southern side of the bridge. The marker is painted blue to make it visible and is a reminder of the June 1867 flood peak. The height of marker stands at 19.7 metres being the height of the 1867 flood. There is also an excellent list of all the floods that have occurred here since 1799. Some interesting statistics can be ascertained for floods at Windsor: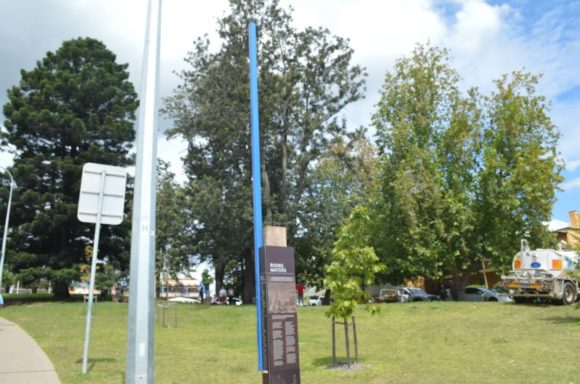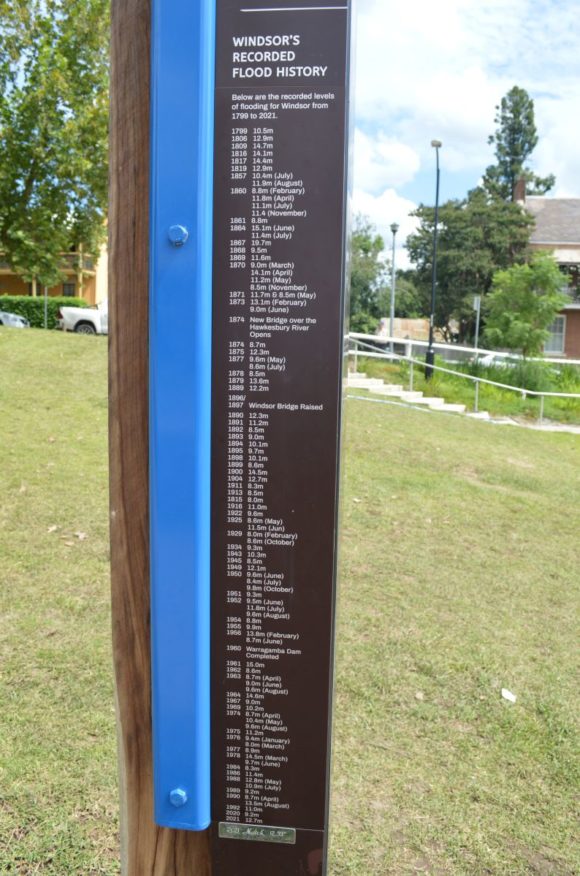 At least 93 floods can be counted.
The highest flood ever was the June 1867 flood where the flood peak reached 19.7 metres at Windsor Bridge.
The second highest flood occurred in 1864 where the river peaked at 15.1 meters followed by the flood of 1961 where the river peaked at 15 metres.
In 1860 and again in 1870, there were four floods at Windsor.
The flood of 1978 was significant but it only reached 14.5 metres. There have still been 6 floods that have exceeded this figure.
The flood of 1986 resulted in the river peaking at 11.4 metres.
The flood of 2022 with a peak of 13.79 metres AHD would be the highest flood peak in 44 years but there have been ten (10) floods that have exceeded it.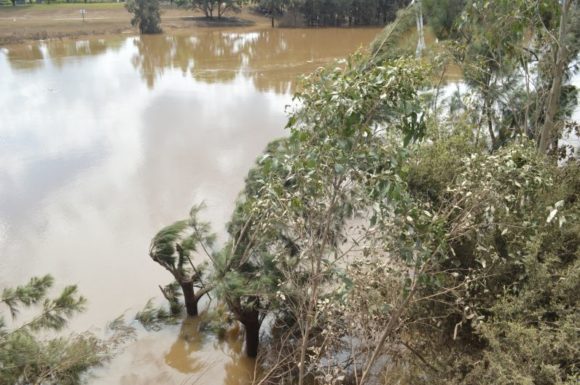 Whilst I was looking at the blue marker and looking at the flood statistics I even considered the question as to what would occur here if the 1867 flood was repeated at this location.
Other than the flood images of Windsor Bridge and Windsor Road which were taken a week earlier, the remaining photos were taken Sunday afternoon 13 March. The cleanup is well underway but it will take time.
There has not been rain since early Wednesday morning but there is a threat of light rain or showers over coming days which may slow the recovery process. At least the heavy falls recently experienced are not expected to occur.
All photos are taken using my Nikon D3200 Camera 18 to 55 mm lens).
Related Terms: