During the 6 day period between Saturday July 3 and Thursday July 8, a tropical storm traversed the gulf of Mexico which was named Elsa. The storm twice reached hurricane status being a Category 1 storm on the Saffir Simpson Scale. The storm reached Category 1 just to the south of Haiti and the Dominican Republic and again just to the south of Florida prior to landfall.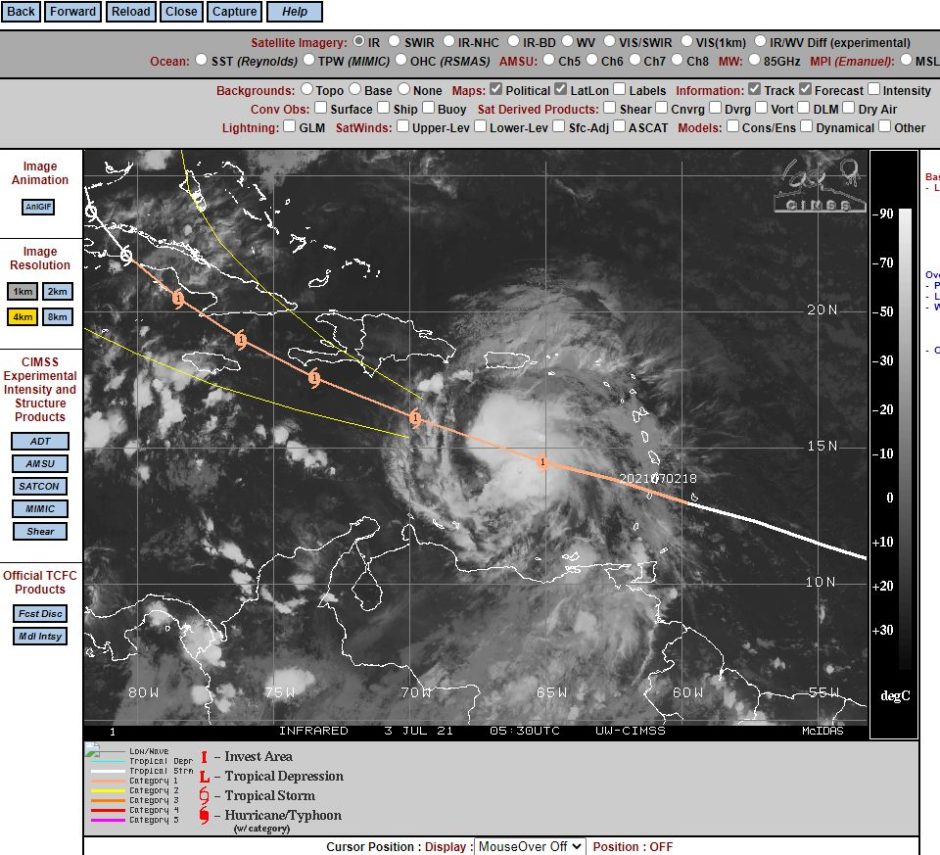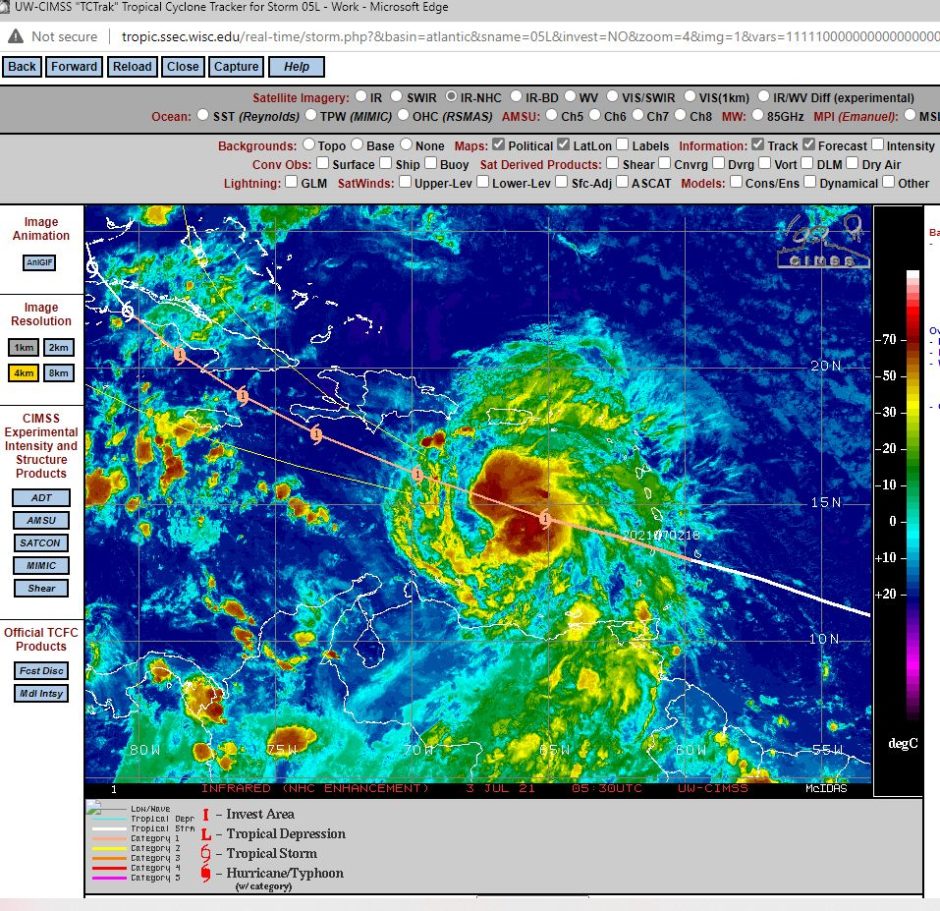 Throughout its life span, the storm did not organize itself as a fully fledged tropical cyclone with a distinct eye. The storm passed over landmasses or too close to islands which helped to inhibit its development.
The storm maintained peak wind gusts of between 45 knots (83 km/h) to 65 knots (120 km/h) during its life span.
Since making landfall, the storm has tracked north east across the eastern portion of the United States bringing a period of heavy rain (Forecasts of 50 to 100 mm were being made), thunderstorms and moderate to strong winds to locales in its path.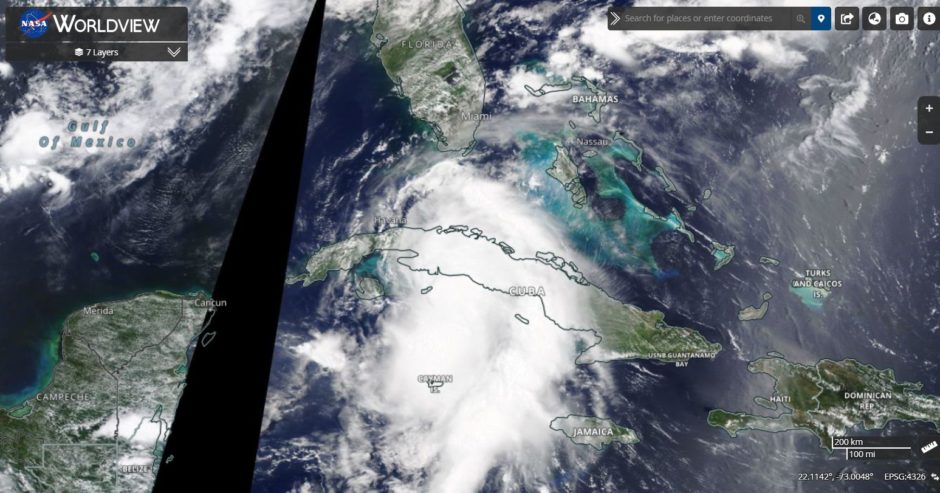 Despite its strength, this was the first storm to reach hurricane status within the Gulf of Mexico for the 2021 Atlantic storm season.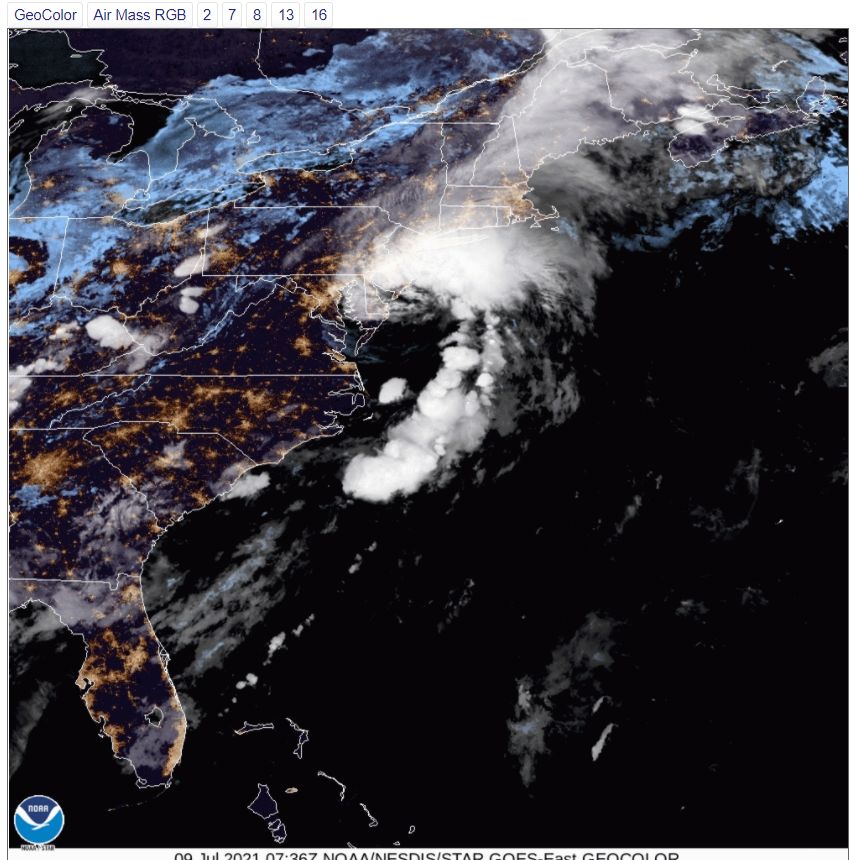 The attached images are from CIMSS, Worldview and the National Weather Service all showing its appearance throughout its lifespan.
Related Terms: