Video showing the wedge tornado as it maxed out rapidly! Although I have zoomed a little the relatively wide angle still shows just how massive this tornado was and we were at this point a few kilometres from the tornado!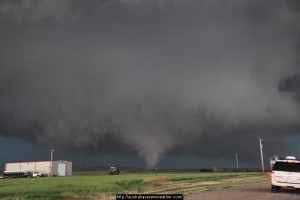 The El Reno tornado developed on a day exhibiting potent conditions - an environment with extreme CAPE and an explosive atmosphere. The tornado emerged from the mass of cloud and instantly began to produce vorticies! We were only about 1km from the tornado.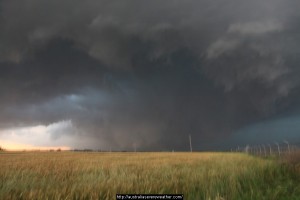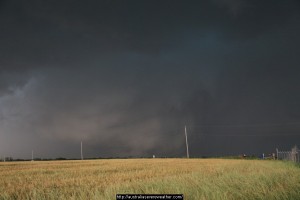 Progressive videos will be added over the coming days to show different stages of the tornado and associated event! This is now the most incredible and dynamic storm I have ever seen!
Unfortunately, this event took the lives of at least 4 storm chasers chasing the tornado, injured several others and also damaged or toppled vehicles of at least two other chaser teams who survived through shear luck their vehicle was not taken up into the tornado. This is the first time such a tragedy is know to have occurred in storm chasing history.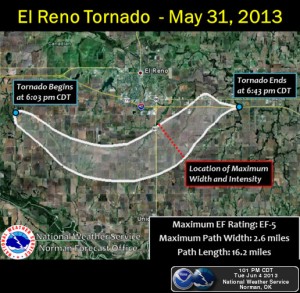 NWS Norman have now confirmed this to be the widest tornado in history.
Related Terms: